News to Use
What DCTA Riders Think About our COVID-19 Response and Public Transit
January 13, 2021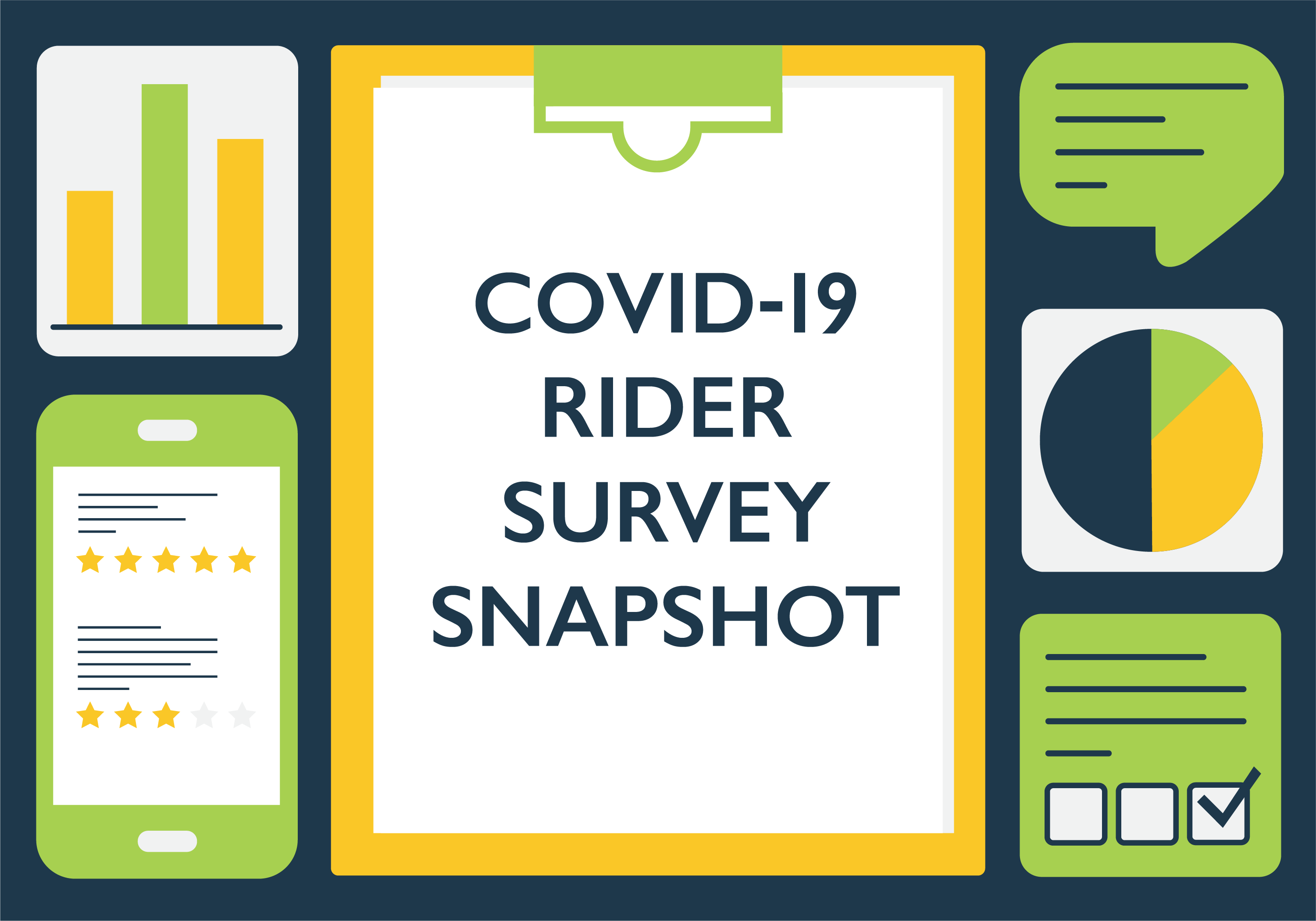 Last October 2020, we asked our passengers to rate and provide feedback on our COVID-19 safety response to help us continue to keep riders and employees safe. The survey results provided us with insight on passengers' view of public transportation during COVID-19 and will help us make the best decisions to continue to keep our system, vehicles and facilities safe for passengers and employees.
Our COVID-19 rider feedback survey was available for passengers from Oct. 5-25, 2020. We received a total of 211 passengers responded which represents 10 percent of the average daily ridership in September 2020. The online survey was available in English, Spanish and the Hakha Dialect of Chin.
We've now had time to sift through the data and are ready to present our findings! Learn what passengers said about our COVID-19 response below.
Why Do People Currently #RideDCTA?
COVID-19 threw everyone's daily commute habits for a loop, so some of our passengers have changed how often they ride and why they ride. The infographic below highlights why passengers #RideDCTA and they were able to choose multiple options.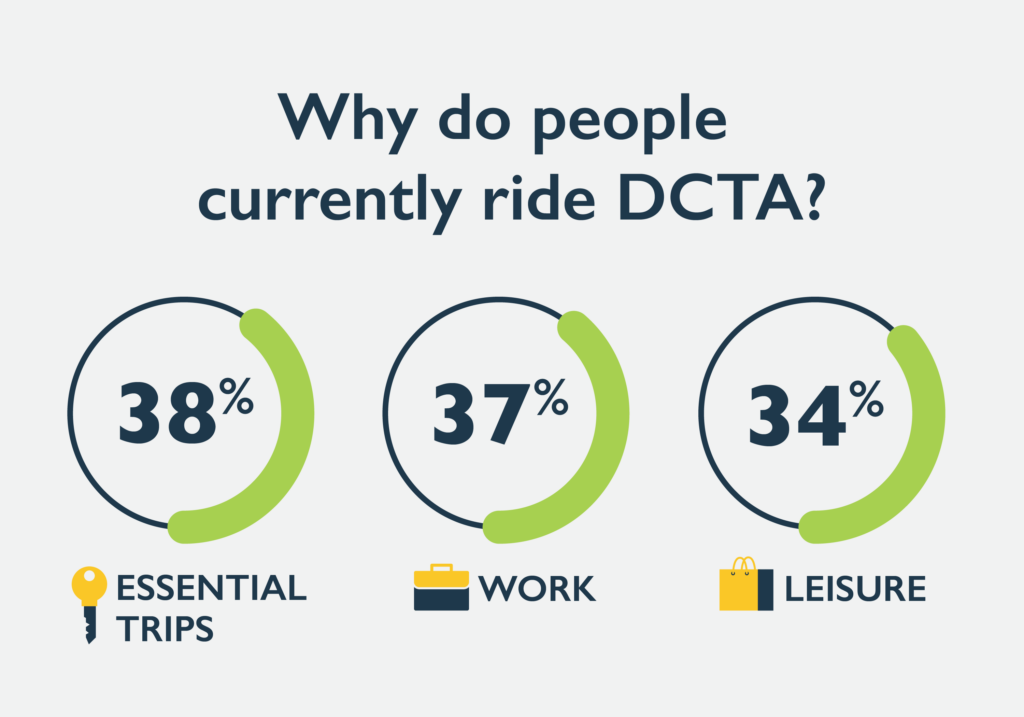 What Modes of Transit are People Using?
With early school closures and updated DCTA service schedules, riders have to be flexible with the changes to get where they need to go. We're so thankful for our passenger's patience as we navigate the pandemic together. Note: passengers were able to choose multiple answers for this question.
We were a bit surprised to see some of your answers but were excited that so many passengers utilized our newly completed A-train Rail Trail during COVID-19! This may just be the highest trail usage we've seen from our recent surveys and is in line with the recent trend of increased trail usage across the country.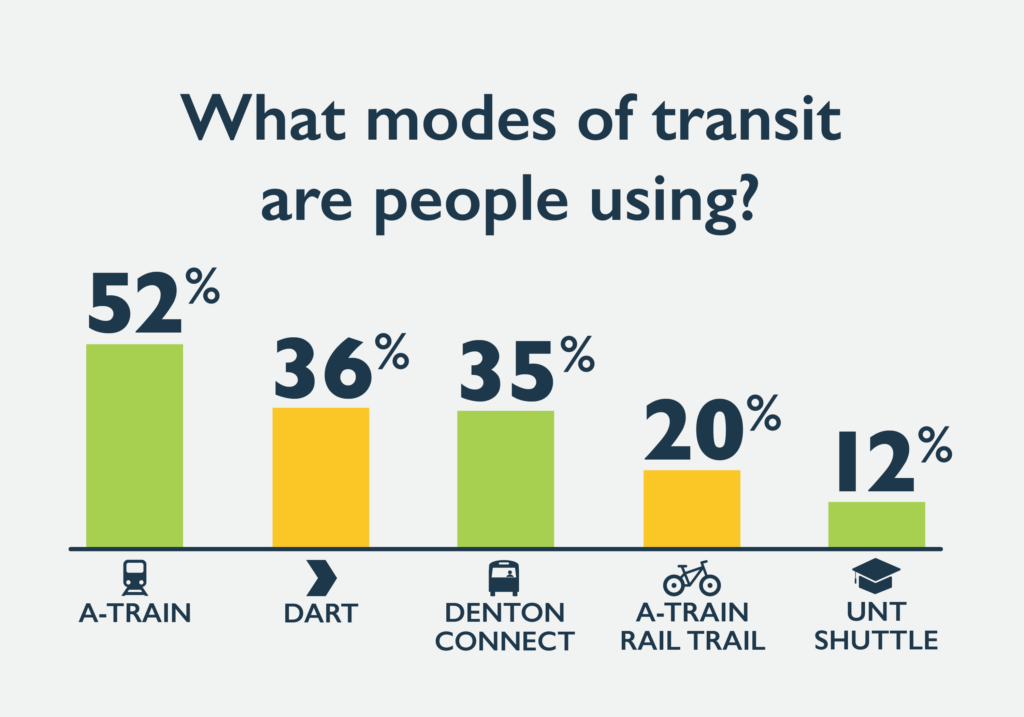 Are Riders Satisfied with DCTA Safety Measures?
Safety is our top priority for our passengers and employees. With the onset of COVID-19, we've enhanced our cleaning routines, required passengers and operators to wear face masks when on our vehicles, added hand sanitizer stations on all buses and more! Learn how we're safely welcoming passengers back on board and read our safety plan!
[YUMPU epaper_id=64541972 width="512″ height="384″]
We're so glad to see so many of you are satisfied with our safety measures. We've sure learned a lot in the last year about passenger safety and plan to continue these safety measures for as long as necessary. In addition, we appreciate recommendations on how to improve on key safety efforts that will be discussed internally for possible consideration.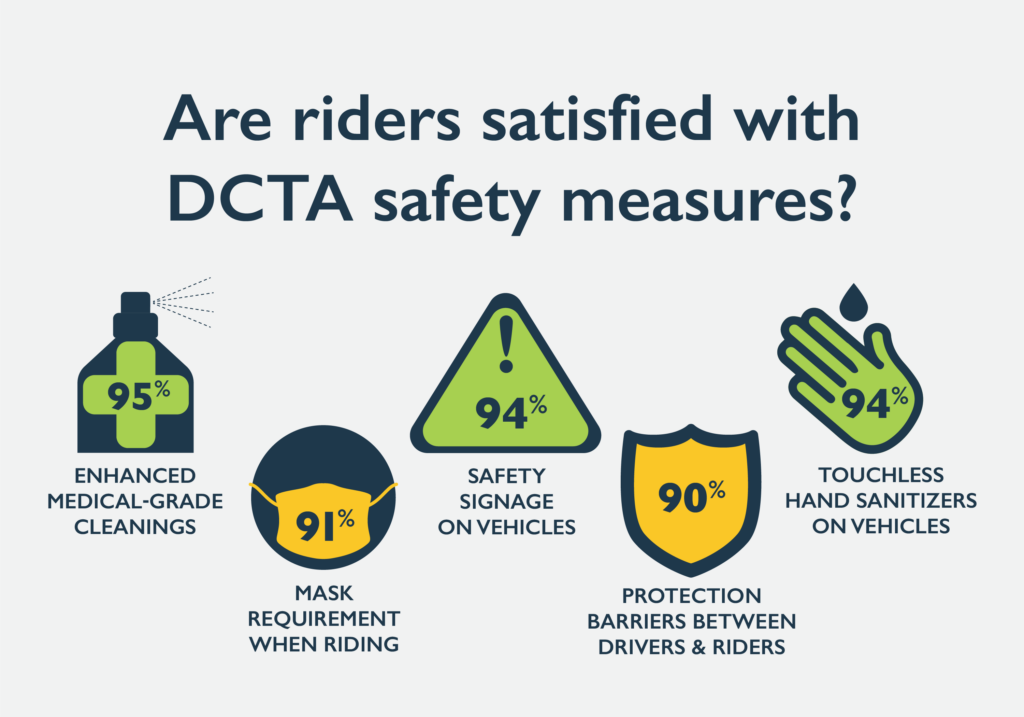 Why Have People Stopped Riding DCTA?
Times are tough for a lot of passengers right now. Some may not be able to ride as often or even at all during COVID-19. We expected to see the survey results show high numbers of passengers who stopped riding during the pandemic, but we want our passengers to feel comfortable and safe as they ride. DCTA looks forward to the day when all our passengers can return to transit and hope to see you soon! Note: passengers were able to choose multiple answers for this question.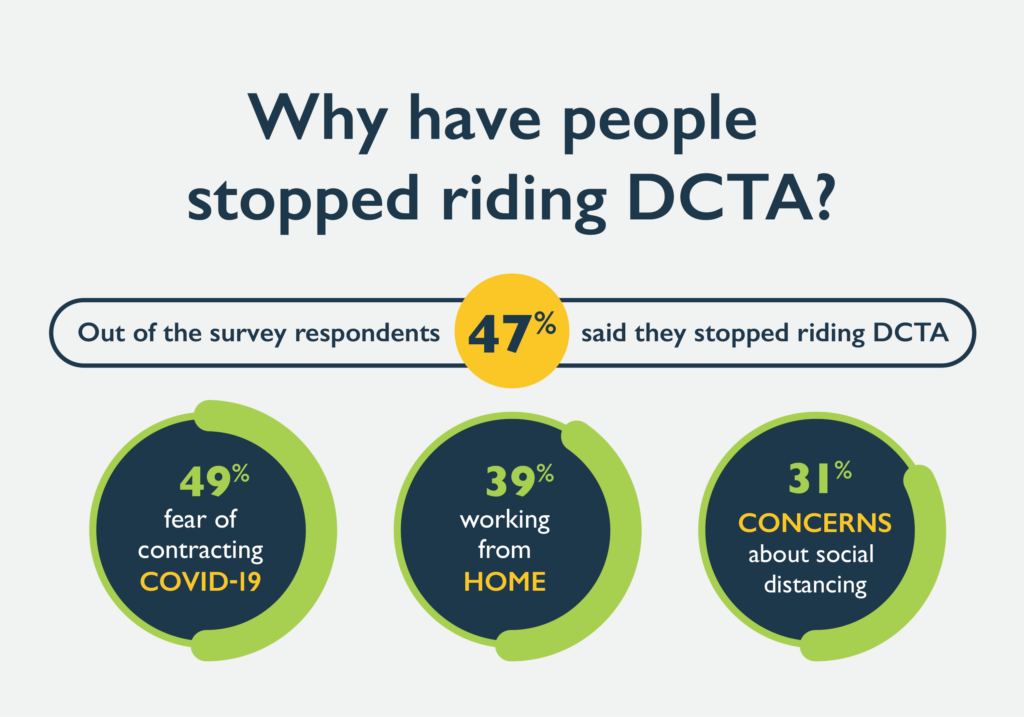 When do People Plan to Resume Riding DCTA?
It's the question we've all been asking ourselves for the past 10 months – when will this end? We're not surprised to see that so many people don't know when they will return to riding DCTA. But we hope that day will come soon for all of us. We can't wait to see everyone's faces again!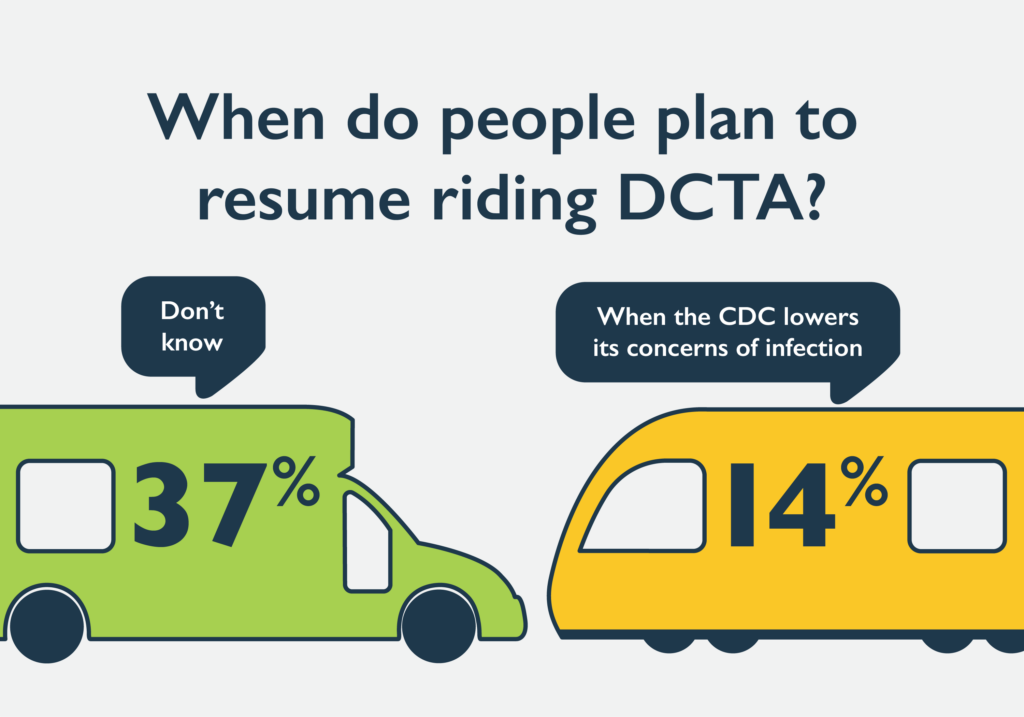 Staying Safe When you #RideDCTA
We've worked so hard to ensure our vehicles are clean for passengers and employees and we're so grateful for your patience and understanding during this time! Practicing proper safety techniques will not only prevent you from spreading germs, but it will also keep you safe in many other ways.  Some other ways you can stay safe when you #RideDCTA include:
Having your payment method ready to show the driver to limit exposure time
Utilize GoPass® for contactless payment options
Utilize the touchless hand sanitizer dispensers onboard all buses
Waiting for others to disembark before boarding and of course
Wearing a face covering, maintain social distancing and washing your hands frequently
Learn other ways to stay safe by reading our blog below!
Did you miss your chance to take our survey? Were you surprised by some of the results? Let us know your feedback in the comment section below!
---
Sign up for Updates
"*" indicates required fields