Rider Tips
Best Ways to #RideDCTA More in 2021
January 11, 2021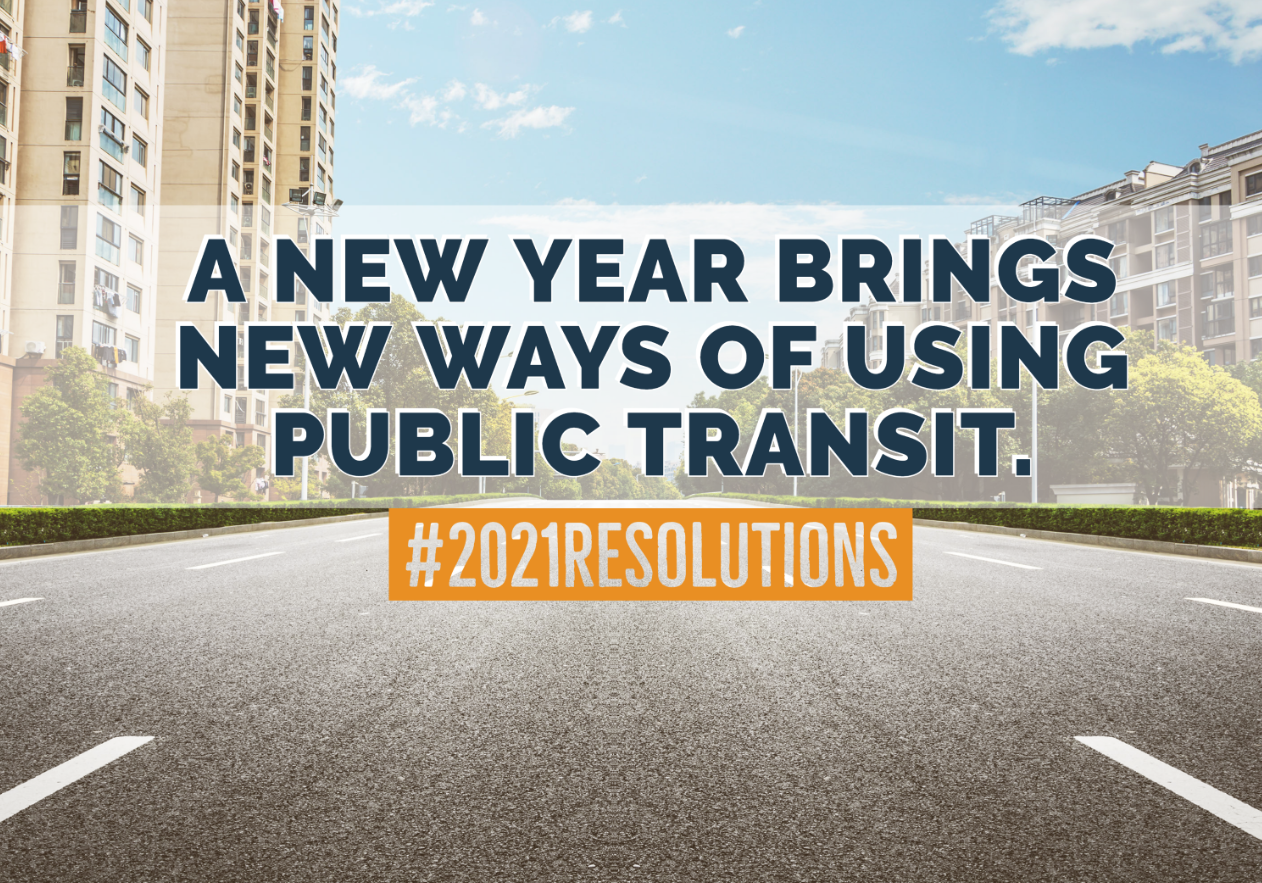 Hello, 2021! We have some big hopes for the New Year – health, new habits, goals and resolutions. These things are always on my mind when the New Year rolls around. As we shut the heavy door on 2020, I am beyond hopeful and excited about a fresh start in 2021. As part of my preparation for the New Year, I always make a list of things I want to do.  As one of your resident transit enthusiasts, I want to encourage you to include riding transit more often in your 2021 resolution list-making. I have conveniently created a list of ways to increase your use of DCTA in the new year!
From the DCTA Team, here are five ways you can use transit more in 2021:
Learn more about our A-train Rail Trail on our Hop on Board blog.
 5. Last but not least- try one of our on-demand services. What's an on-demand service you ask? This is a mobility option to help you get to your destination! You can schedule a ride from the app or by phone and DCTA will pick you up and drop you off where they need to go.  The details of the Downtown Denton Transit Center (DDTC) Evening On-demand Zone can be found here.  Other options for on-demand service include the Lewisville Lakeway Zone.
2021, you are a welcome sight! We are counting on the new habits and good health you will bring. That includes all the positive outcomes that public transit provides for us:
1. Helps the environment
2. Reduces traffic congestions
3. Safer than driving
4. Saves you money!
Include riding transit in your 2021 resolutions and join us in the pursuit of becoming a transit enthusiast! Tell us how you will use transit in 2021 in the comment section below.
---
Sign up for Updates
"*" indicates required fields