News to Use
4 Ways to Use Your Public Library when you #RideDCTA
October 5, 2020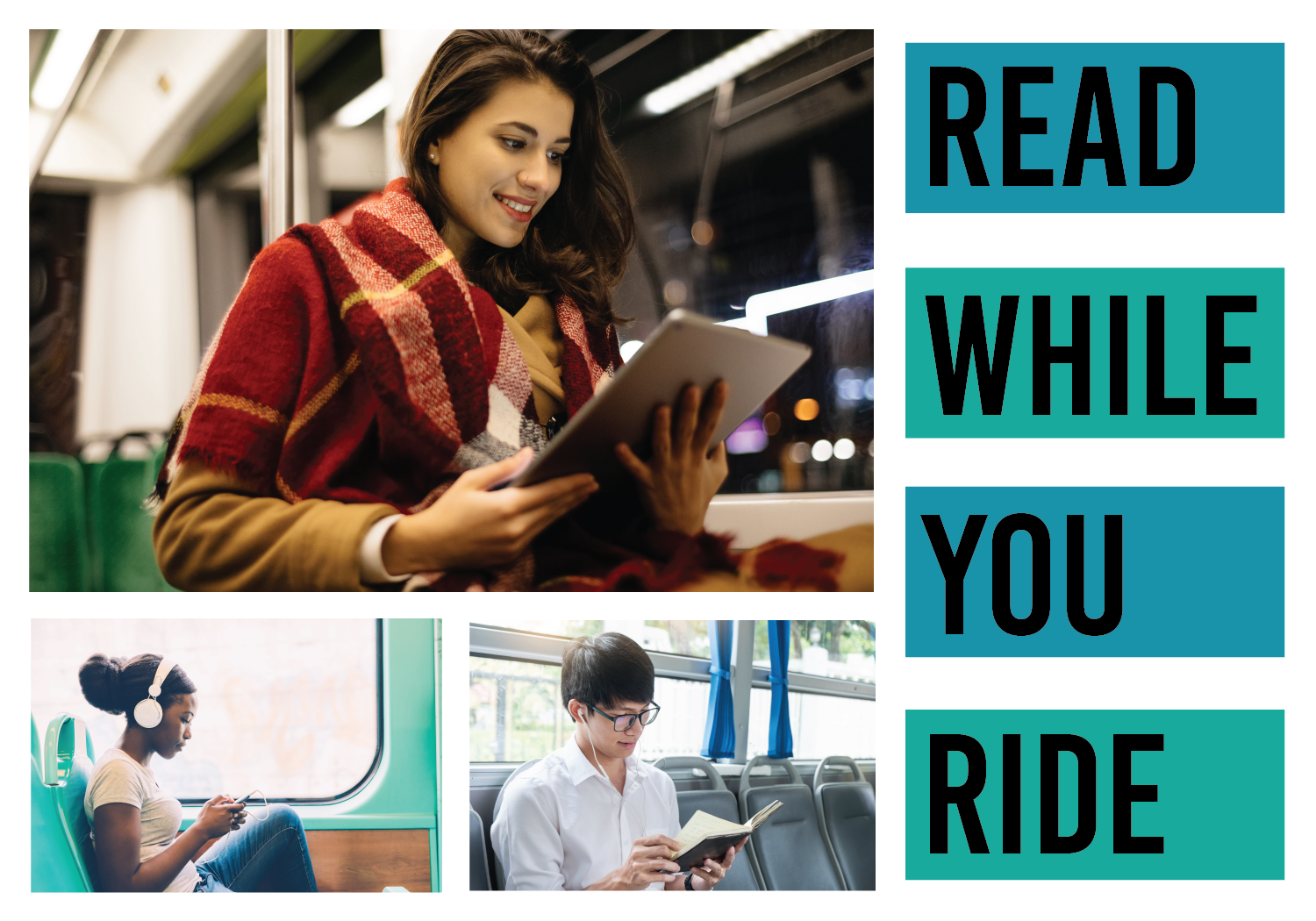 Whether you're a family looking for a fun storytime, a student prepping for the next big exam, an employee seeking motivation before their next shift or a community member who has something to share, you can all go to one place: the library.
Did you know October is National Book Month? Below are four ways to use your public library this month when you #RideDCTA. Plus, we added some additional content at the end that will help impress your family and friends on your next social distancing gathering with your library knowledge!
Find Inspiration and Motivation from Stories
With the current coronavirus (COVID-19) crisis, there are many people that have found a "ray of sunshine" between the "doom and gloom" to better themselves and gather strength not only physically but mentally as well. Listening to and/or reading inspirational stories or materials from well-known authors and artists or simply watching fitness training videos from your public library is a great way to accomplish it. What better way than to use your commute time to read the latest book or podcast while you #RideDCTA and get all the inspiration you need before arriving to work or school?
Connect with your Community
Public libraries connect the community in ways that benefit everyone, from educational offerings to job trainings to book clubs, all individuals are welcomed at the library! Visit Denton's public library classes and events calendar to keep up with the latest opportunities and don't miss a chance to join in on the next virtual Anime Club meeting, Non-Fiction Book Discussion Group or Teen Virtual Art Shows.
Or visit Lewisville Virtual Library Programs to find pre-recorded content for all ages. They have a Preschool Time, Hora del Cuento en Familia, Virtual Book Clubs for Adults and more. With a list this extensive there is something for everyone to do! You could even #RideDCTA during your commute or essential trip and catch up on reading for your next book club or look through online library resources for ideas on your next project so you are ready for your next community engagement event!
Get Personal Entertainment and Education
Whether you want to stay up to date on the latest news or technology trends or simply read a fun story, the public library is the way to go. If you're not sure what to read while riding DCTA, look no further! Your Denton and Lewisville Public library can help you find your next great read by using Lewisville (all ages) or Denton's (teen or adult) online reading recommendations request forms, where you will answer a few questions about what you are looking to read and what you have enjoyed in the past and a librarian will work their magic and email you a list of titles that you might also like.
The Denton Library offers a "Curbside Pickup" program and The Lewisville Library is using a "Come & Go" hybrid program. Plan your safe trip with us to your local library using our Trip Planner and get the resources you need! For more information about what DCTA is doing to keep passengers safe, read our latest blog about how to Ride Safe and Stay Safe!
Learn a new Langauge or Skill
The best thing about a public library is definitely the free educational resources available to all. Aside from borrowing books, there are a lot more things you can do through your public library, like learning a new skill or hobby, preparing for exams and accelerating your career with online resources like Mango Languages (learn a new language), Hoopla (borrow audiobooks, movies, music, comics, eBooks and more), cloudLibrary (access books from your library online) and Lynda.com (learn anything from editing a video to software development to best business practices). Visit RideDCTA.net to learn about the public transit options available to you and trade driving and sitting in traffic for letting us get you where you need to go! Learn more about these digital resources in the blog from the archives below.
Learn Bonus Library Facts
Can't get enough of the library and want to impress your friends and family with your vast knowledge? Check out some of our unique library facts below!
Now go out there and support your local library this National Book Month and tell us in the comment section below what is your favorite book to read or listen to while you #RideDCTA!
---
Sign up for Updates
"*" indicates required fields