News to Use
Always Moving Forward
November 4, 2016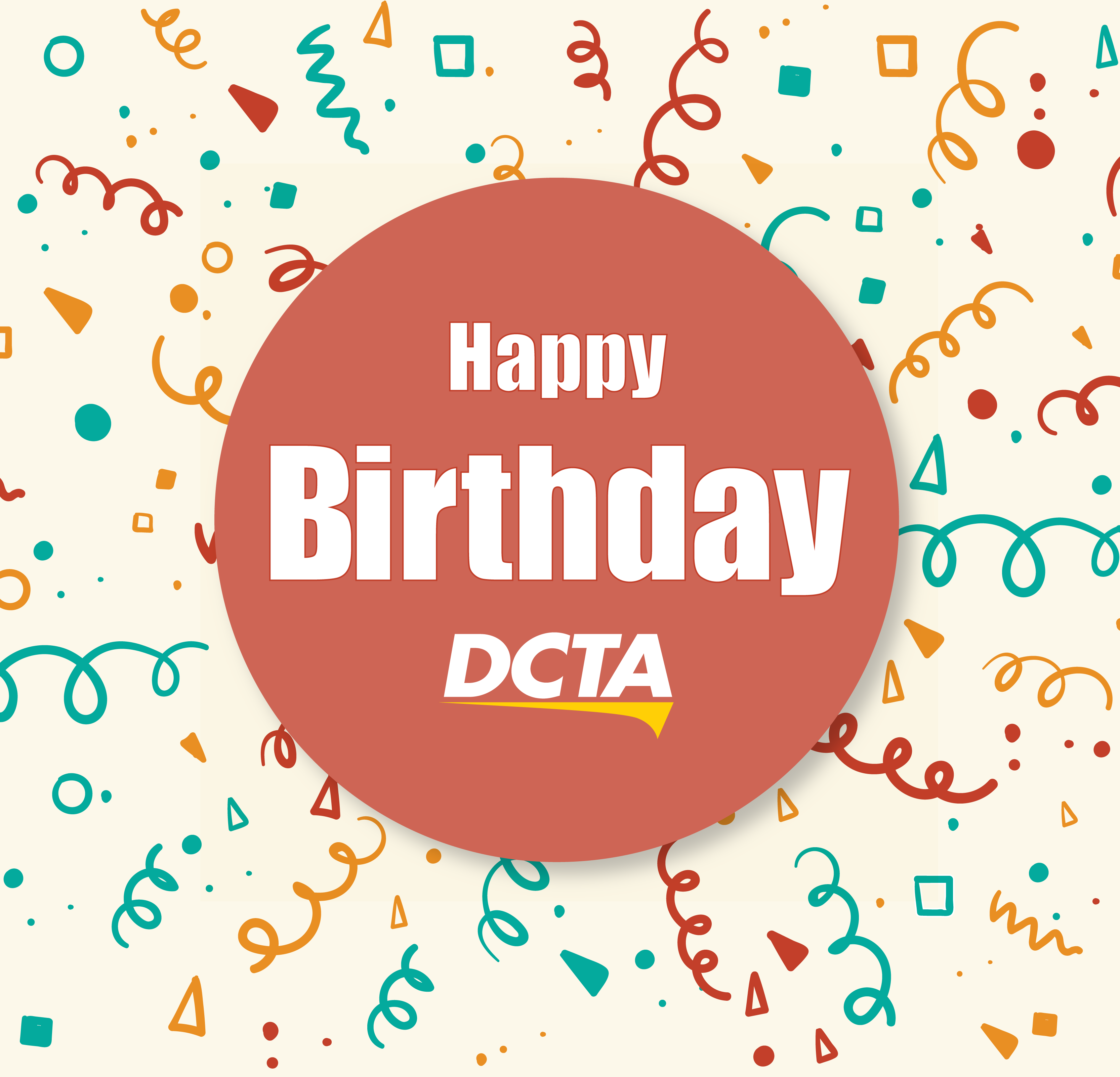 Tomorrow, DCTA celebrates its 14th birthday! Birthdays and anniversaries always bring to mind our history, where we started and how we have grown and changed. This has been an especially good year for our agency, full of achievement and expansion. Here are just a few of the things we accomplished in the last 12 months:
December 2015 – Frisco Demand-Response Service Expansion
On December 1, 2015, DCTA began providing curb-to-curb, demand-response transit service for trips starting in Frisco and going to destinations in Frisco, McKinney and Allen. Passengers qualify for this vital service by being a Frisco resident who is 65 years of age and older, disabled, or require transportation for medical-care related purposes.
April 2016 – Highland Village Service Expansion
On April 4, 2016, DCTA launched Connect Shuttle, a peak-hour bus service that stops in five different locations in Highland Village. This service provides residents and visitors in Highland Village access to low-cost transportation and potential employment. DCTA also expanded our demand-response service into Community On-Demand, with as little as a two-hour scheduling window, to provide more responsive and convenient transit options to the community.
June 2016 – A-train 5-Year Milestone and Birthday Campaign
One birthday will always make us think of another! On June 18, 2016, we celebrated five years of rail service in Denton County with a free-ride promotion. We had excellent participation, with over 450 people participating in our celebration!
September 2016 – North Texas Xpress Service to Fort Worth
On September 26, 2016, in partnership with the Fort Worth Transportation Authority, DCTA launched a weekday, commuter bus service along I-35W. We hope to expand this service by offering improved frequency and increased trip opportunities in the future.
October 2016 – Uber Partnership
On October 10, 2016, as part of the second phase of our Highland Village service expansion, DCTA partnered with Uber to provide a DCTA-sponsored $2 discount on trips within the Highland Village Zone and to/from the Medical Center of Lewisville, opening up opportunities for more mobility within the city.
DCTA could not be more proud of our Board of Directors, staff and partners for all the hard work they have put in over the last year to make this all possible. We look forward to another year of growth and opportunities to serve the community with new and improved transit options. Join us in celebrating this wonderful year we just had!
---
Sign up for Updates
"*" indicates required fields