Fun Things To Do
Fun Things to Do in November!
November 1, 2016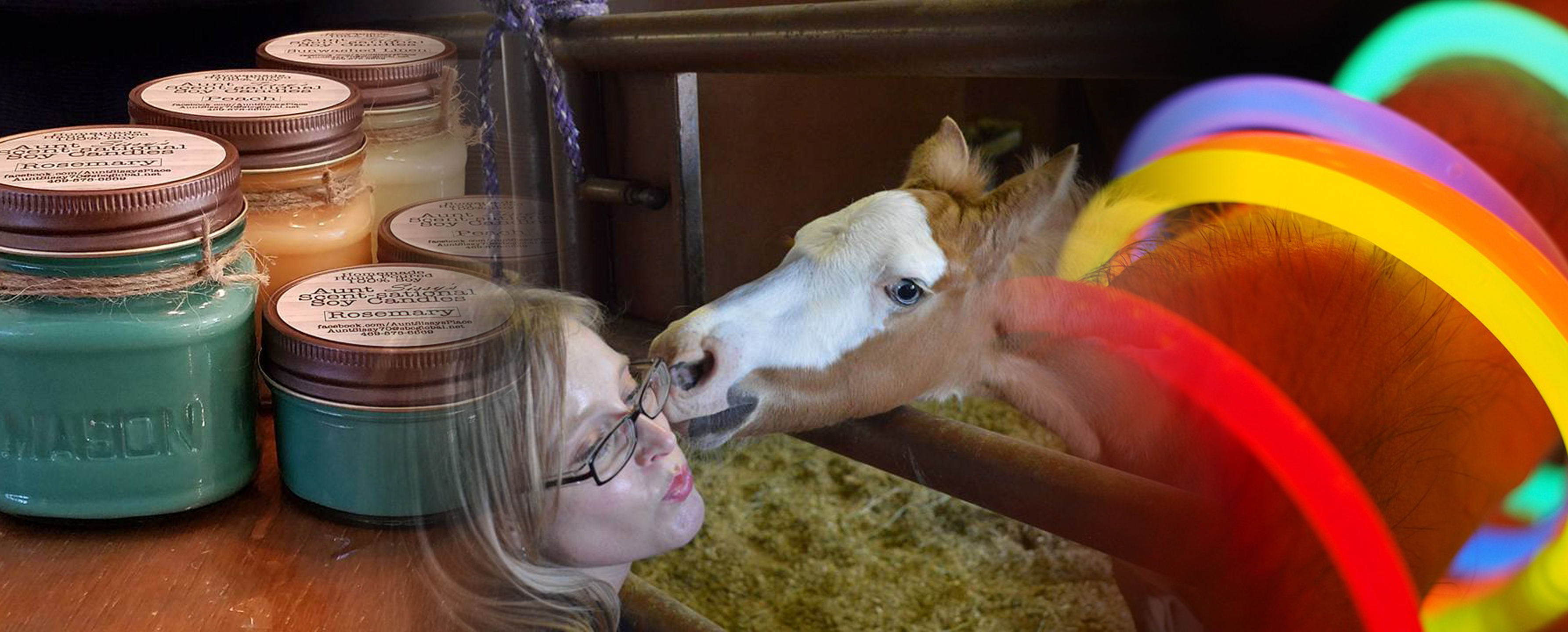 The cool air of fall is finally breezing in and Denton County is hosting plenty of events to get you outside to enjoy it! Come out and support local business at the Southern Denton County Expo or cheer on the Mean Green at the University of North Texas' Homecoming Game. Check out how we can get you to these events and much more this month!
Southern Denton County Business and Community Expo (November 3)
Come out and support local businesses and organizations that will showcase their goods and services at this family-friendly event held at the Hilton Garden Inn Lewisville Convention Center on Thursday, November 3, from 3 p.m. to 7 p.m. Event-goers can take Lewisville Connect Route 22 to see what all the community has to offer. For more information, visit www.lewisvillechamber.org/southern-denton-county-business-community-exp.
Denton Guided Horse Tours (November 5)
The North Texas Horse Country, one of the largest concentrations of horse farms in the United States, offers a variety of breeds and disciplines. Come enjoy this behind-the-scenes tour on Saturday, November 5, departing from the Denton Area Teachers Credit Union (DATCU) parking lot in Denton and will go from 9 a.m. to 3 p.m. The tour will wind through the beautiful North Texas Horse Country aboard a luxury motor coach while a fun and knowledgeable guide narrate the facts and back story of the area. Tickets are $45 which includes snacks, lunch and drinks. Ride Denton Connect Route 7 to get to the DATCU parking lot. From there, your adventure starts! Call the Denton Convention at 940.382.7895 or visit discoverdenton.com for more information.
Denton Ryan High School's Holiday Craft Show (November 5)
Don't miss Ryan High School's 30th Annual Holiday Craft Show on Saturday, November 5, from 9:30 a.m. to 4 p.m. More than 100 crafters will be there with homemade crafts, repurposed treasures, jewelry, clothing, art, florals, homemade baked goods, pottery, and holiday décor. Admission is $2 for adults and students – children are free. Event-goers can take Denton Connect Route 3 to see all the arts and crafts. For more information, visit www.facebook.com/ryancraftshow.
University of North Texas Homecoming Game (November 5)
In the mood for some great Saturday night football? Come help cheer on the University or North Texas' (UNT) football team during their homecoming game against Louisiana Tech at 4:30 p.m. on Saturday, November 5, at Apogee Stadium in Denton. Ride the A-train to the Euline Brock Downtown Denton Transit Center (DDTC) to connect to the Mean Green Game Day Shuttle, which will provide free transportation between Apogee Stadium and the DDTC two hours before and after the game. For more information visit www.meangreensports.com/gameday.
Denton Classical Academy Glow Run (November 12)
Wear you brightest, most vibrant colors to light up the night at the Denton Classical Academy Glow Run! Join Denton Classical Academy, family and friends on Saturday, November 12, from 5 p.m. to 8 p.m. at South Lakes Park in Denton. Event-goers can take Denton Connect Route 1 to all the fun! For more information, visit www.facebook.com/VistaDentonPTO.
Which events do you plan to attend? Tell us in the comment section below!
---
Sign up for Updates
"*" indicates required fields