News to Use
APRIL 10: Five Good Things this Week Series
April 10, 2020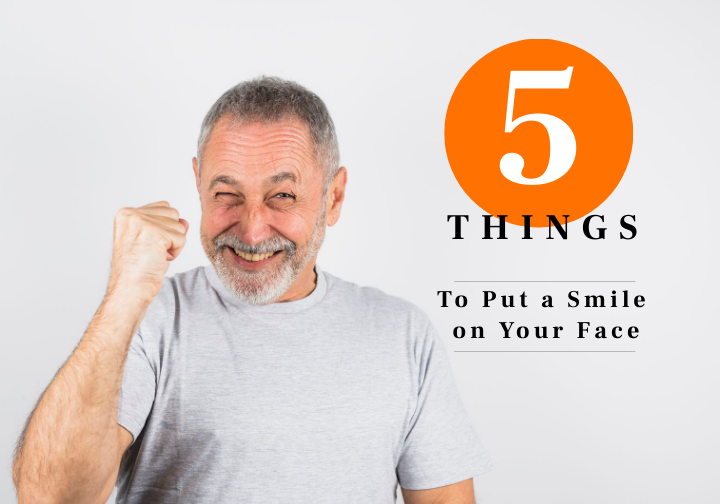 Feeling overwhelmed from all the coronavirus (COVID-19) news? We're compiling a list of good things happening in our local DFW community and across the country to put a smile on your face! Take a break and unwind with some heart-warming stories. This week's blog series features a Coronavirus Good News Dashboard created here in Dallas, actor Matthew McConaughey hosting a virtual bingo for Austin senior living center and more!
Kids Use Arts & Crafts Time to Uplift Fort Worth Hospital Patients
Deep in the young hearts of DFW, kids in the Bella Ranch neighborhood of Aledo (west of Fort Worth) are designing handmade cards during arts and crafts time at home. Cards with the message, "after the rain comes the rainbow," were distributed to patients at Methodist Mansfield and Texas Health Harris in Fort Worth. What a great way to shine some sunlight in someone's life!
Actor Matthew McConaughey Hosts Virtual Bingo for Austin Seniors
Virtual bingo anyone? Matthew McConaughey used his iconic deep voice for good during the COVID-19 health emergency as a bingo caller for the Enclave at Round Rock Senior Living in Texas! Using Zoom, McConaughey was able to call out numbers for a thrilling game of Bingo with residents. Check out the video below for yourself.
Dallas Entrepreneurs Launch Coronavirus "Good News" Dashboard
Two Dallas men have created an online website hoping to bring light and love to the world during recent tough times. The Coronavirus Good News Dashboard is a part of the larger InspireMore site which is a tool for people all over the globe to easily and quickly find daily sources of hope, positivity and inspiration during the COVID-19 outbreak. The site is updated daily so make sure to bookmark it and check it out often!
Dallas Zoo Brings the "Zoo" to You
If this doesn't give you a reason to smile, I don't know what will! This week, WFAA's Tashara Parker shared how the Dallas Zoo is "bringing the zoo to you" with virtual visits and chats with staff, showing what the animals are up to and posting activity ideas from our education and conservation teams and more! The Dallas Zoo wants people at home to use this time to continue to engage, educate, inspire – and ultimately, bring a smile to your face. Read the story here.

Denton County Businesses Step Up to Help the Community
Many people in Denton County have been affected by the COVID-19 pandemic, and some businesses are stepping in to support those who need help! Marty B's, the Hill Country-themed restaurant in Bartonville, is serving hundreds of free meals each weekend to Denton ISD families in need in partnership with Argyle-based non-profit Mission Moms. Due to the shortages of cleaning products like hand sanitizer, Bendt Distilling Co. in Lewisville started making its own hand sanitizer and giving it away to local first responders, businesses and individuals. Read more to see how more businesses are helping during this time of need!
The good news doesn't stop there. There are many hard-working people trying to spread a daily dose of happiness. Tune in to WFAA's "Reasons to Smile" segment each morning with Tashara Parker and NBC 5's "Wake Up to Something Good" morning segment, or watch John Krasinski from The Office host his own good news network show from his home office.
Do you know of a good story to include – local or national? Comment below for a chance to be included in the weekly roundup. Stay safe out there!
---
Sign up for Updates
"*" indicates required fields