Rider Tips
#AskDCTA: How Can I Use DCTA for Holiday Travel?
November 27, 2018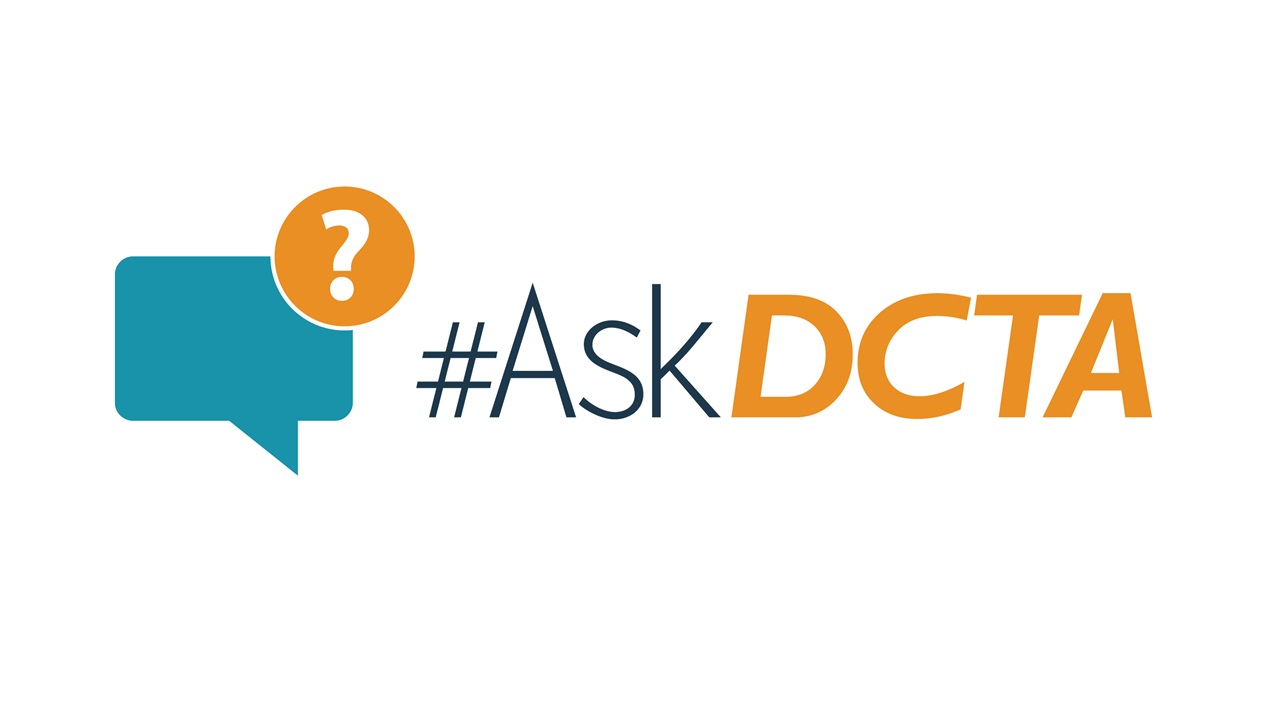 Have a question for DCTA's customer service team? Now you can #AskDCTA! In our new monthly blog series, our customer service team will be answering frequently-asked rider questions to better engage with our riders and improve their experience when riding DCTA.
For the month of November, Samantha Balderas – Customer Communications Specialist – shared tips on how to best #RideDCTA for holiday travel.
When Does DCTA Operate During the Holidays?
During the winter season, services are modified in conjunction with Thanksgiving, Christmas, and New Year's. We will not operate service during the following holidays:
Thanksgiving Day (Thursday, November 22, 2018)
Christmas Day (Tuesday, December 25, 2018)
New Year's Day (Tuesday, January 1, 2019)
Below are additional key DCTA modified holiday schedule dates that riders should keep in mind this holiday season: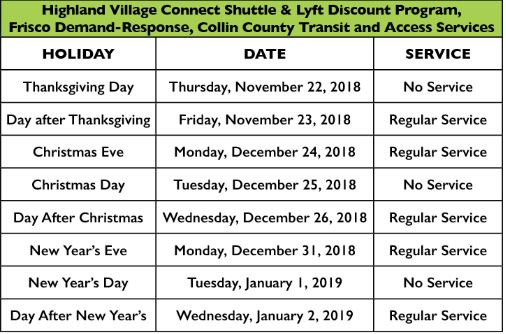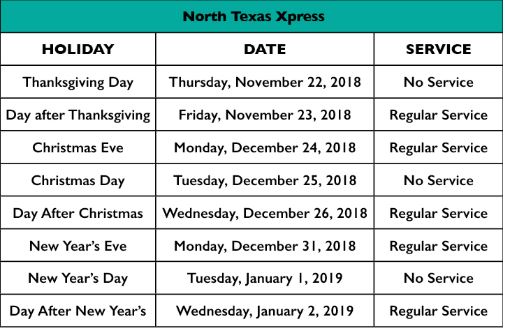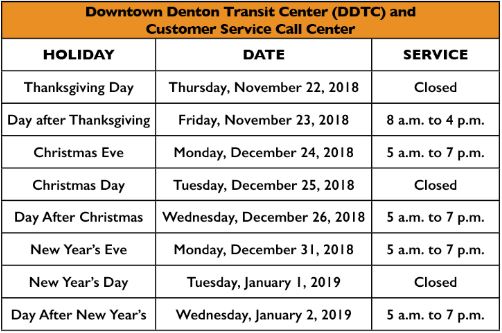 The University of North Texas (UNT) and North Central Texas College (NCTC) Campus Shuttles will operate limited or no service as early as mid-December for the winter break. Be sure to check out UNT and NCTC's website for more schedule information.
Can I Ride DCTA to DFW Airports?
Passengers can ride DCTA and connect with DART to get to the Dallas-Fort Worth International Airport and Dallas Love Field airport.
To Dallas-Fort Worth International Airport
To Love Field Airport
Make sure to plan your trip in advance using our trip planner tool on our website! To view more transit connections, visit RideDCTA.net.
Can I Leave My Car Parked at a DCTA Train Station While I'm Away for the Holidays?
There is a 24-hour time limit in all DCTA A-train station parking lots. If the vehicle will be parked for more than 24 hours, a valid DCTA-issued parking permit is required. Long-term parking is permitted for DCTA passengers only at the MedPark, Old Town, and Hebron Stations. Long-term parking is allowed for periods of up to 10 consecutive days.
An online reservation must be made for any vehicle exceeding the 24-hour time limit at the designated DCTA A-train stations. Vehicles left at stations more than 24 hours without an online reservation are subject to towing at the owner's expense.
Please allow two to three business days to receive your permit.
Can I Bring My Luggage on the DCTA Bus or A-train?
Yes! Luggage and travel bags are permitted on DCTA vehicles if the baggage does not block the aisle or interfere with the safety of other passengers.
Baggage and personal belongings cannot be left unattended at the Downtown Denton Transit Center (DDTC) and DCTA A-train stations. To learn more about what to bring and what not to bring on DCTA vehicles, check out one of our previous #AskDCTA blog posts!
We hope Samantha helped answer all your questions about how to best #RideDCTA during the holiday season!
Have another question you want our customer service team to answer? Here's how you can submit them:
Send your feedback via our GORequest online customer service tool and choose the menu option "#AskDCTA Series"
Drop a note in the comments section on our Hop on Board blog.
While we can't guarantee that every question submitted will be answered, we will consider all inquiries and will feature questions that will greatly benefit most of our riders!
---
Sign up for Updates
"*" indicates required fields