Rider Tips
5 Back to School Tips for Students When Riding in the Cold
January 19, 2021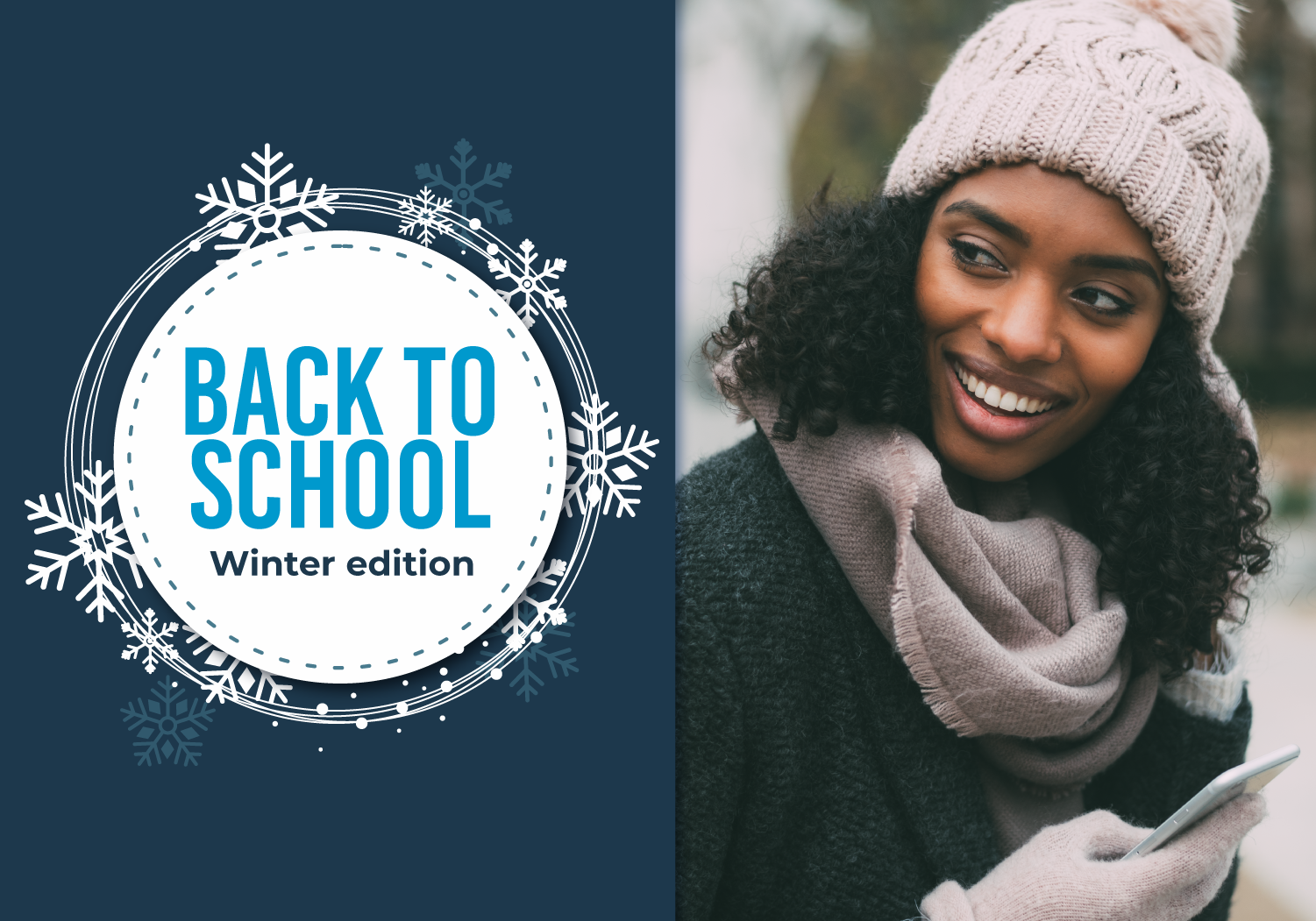 It's no surprise Texas winters can get pretty rough, especially for students coming back to school. Whether you're commuting on foot, train or bus, it's important to be prepared for what Mother Nature may bring.
From rain to snow to freezing temperatures, North Texas weather can be unpredictable. Below are some tips that will hopefully help you prepare for your next commute to school, so you're not standing with your teeth chattering at your local bus stop while waiting for the next arrival.
TIP #1: Be your own weatherman
Check the weather report when you wake up so you can prepare for your day accordingly. But make sure to also prepare for unexpected weather! Just because the forecast says sunny and warm doesn't mean Mother Nature won't throw us a curveball (or a snowball).
TIP #2: Find the perfect winter get-up for you
Layer up – This cannot be said enough. Wear one more layer than you think you need. It's easier to remove layers rather than trying to add while commuting. If you can, wear a waterproof and windproof coat to keep you dry and warm and grab a hat, dependable boots, gloves and a scarf.
Focus on your colder parts – For most people is more likely their hands, head and toes. If that is the case, mittens or gloves will work for your hands and a cute hat will complete your outfit.
Stay practical – If you want to be practical and warm at the same time, there are smartphone gloves that you can keep on while still using your phone or other devices. The gloves will keep your fingers from getting cold when you check your bus/train schedule and real-time arrivals with our Transit Tracker.
Put your best foot forward – Now, for your feet. Make sure to keep them dry and warm with wool socks and dependable boots. You will be surprised at what a pair of snow boots, hiking or walking boots with additional grip, along with thick and well-insulated thermal socks can do for you.
Tip # 3: Keep a "chill" mentality
If you're struggling to stay motivated, just think of all the things you're thankful for and keep the warm thoughts rolling! Researchers at the University of Southampton found that nostalgic thoughts increase our tolerance to cold temperatures. We can make our bodies "recreate" the feeling of being physically warm just by thinking of a happy time in our past, so bring on the "warm and fuzzy" feelings!
TIP #4: Know your schedule
Check the bus or train schedule in advance so you don't end up waiting in the cold wondering when your ride is going to arrive. Make sure to give yourself extra time to travel and make it to class on time as rain or snow usually slows commutes down. And don't forget to check out our most recent service changes to see if your route was affected.
TIP #5: Stay in the know
Don't forget to sign-up for Rider Alerts and follow us on social media to receive the latest service updates and/or any cancelations. The key thing to remember is to plan ahead! Check out our Cold Weather Passenger Tips blog below for additional tips from your fellow commuters themselves!
Checking the weather regularly, having the right clothing for the temperature and signing up for Rider Alerts will make this year your easiest, and hopefully warmest, winter yet. Share your "warm" memory in the comments below and help spread the warmth around!
---
Sign up for Updates
"*" indicates required fields