Rider Tips
#AskDCTA: How does DCTA detour buses quickly?
February 18, 2020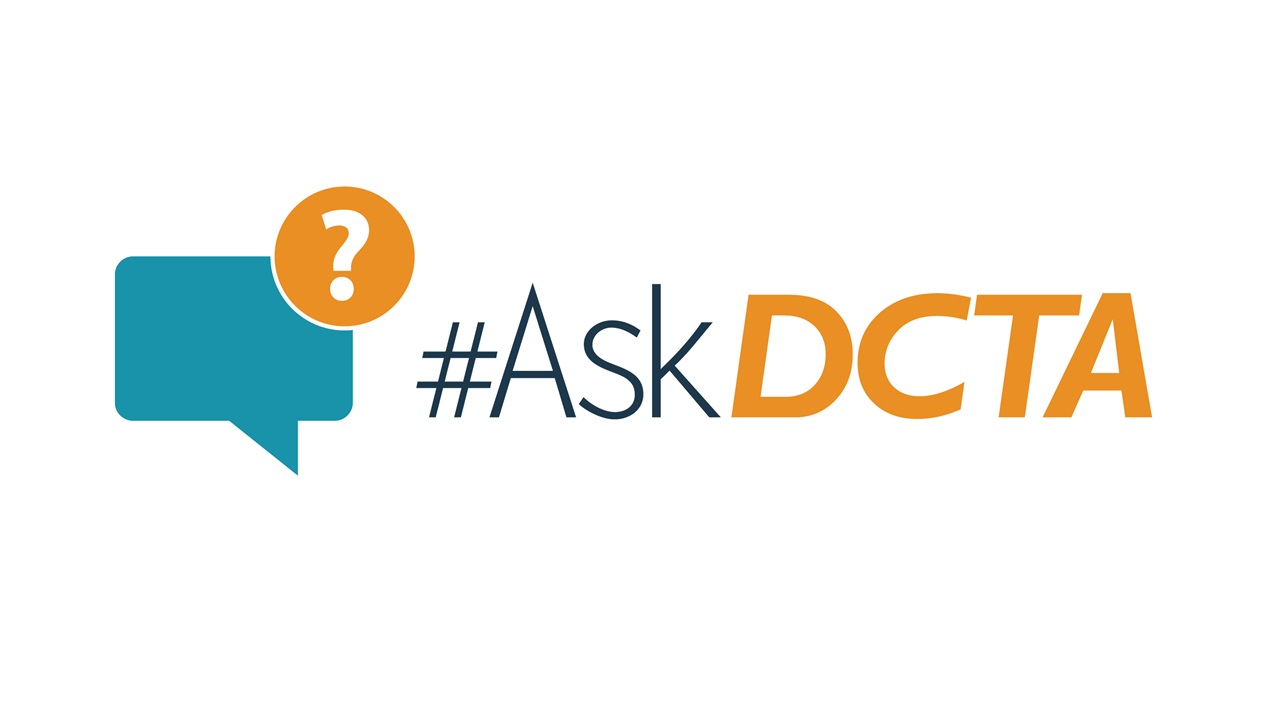 Want to know how to become a bus operator? Don't know how to read a route schedule? Now you can #AskDCTA! In our monthly blog content series, our customer service team answers frequently asked rider questions to better engage with our riders and improve their experience when riding DCTA.
For the month of February, Samantha Sanguino – Quality Control Coordinator— gives us some insight on how DCTA detours buses in a matter of minutes.
What causes a bus to detour?
A lot of things can happen in a booming area like Denton County! Construction projects and special events are what usually cause us to detour. Construction projects can either be planned or they can occur unexpectedly. Our operations team keeps track of upcoming construction projects and events from our partner cities. This allows us to plan a detour in advance.
Last-minute detours often occur, and they may be a result of car accidents, weather obstructions or unexpected street closures. Whatever the cause may be, our operations staff works diligently to find a solution that will have minimal impact on service.
How exactly does DCTA detour the buses so quickly?
Usually the first report of a street closure or route obstruction comes from our bus operators and street supervisors. Once dispatch receives the report, they will work together to find a solution. Safety plays a huge role in creating a last-minute detour. Not all streets are designed for large vehicles such as our buses. Sometimes our options are limited, and we need to decide quickly! We'll look at the surrounding area to determine the best route, and we'll also communicate with street supervisors to get pertinent information.
Once a solution has been determined, dispatchers will instruct the operators on where to turn so they can safely navigate through the area. Our street supervisors will remain on the scene to make sure we stay on schedule in a safe and effective manner.
Does DCTA inform passengers when a detour is in place?
Yes! Dispatch will send out a Rider Alert as soon as a detour is in place. We'll inform passengers on which bus stops are being missed and where to get picked up. We'll also send a follow up alert when the route is back to its normal schedule.
To sign up for Rider Alerts, visit RideDCTA.net. Rider Alerts are also posted to our Twitter page, so make sure to give us a follow there!
What should I expect when the bus is on a detour?
Construction zones and street closures may prevent us from reaching certain stops in the area. Riders should expect some stops to be missed. For major detours, service delays are to be expected. Our Rider Alerts system will have all the details you need to plan your trip accordingly.
We hope Samantha helped answer all your questions about bus detours! Have another question you want our customer service team to answer? Here's how you can submit them:
Send your feedback via our GORequest online customer service tool and choose the menu option "#AskDCTA Series"
Drop a note in the comments section on our Hop on Board blog
While we can't guarantee that every question submitted will be answered, we will consider all inquiries and will feature questions that will greatly benefit most of our riders!
---
Sign up for Updates
"*" indicates required fields