Rider Tips
Be Prepared! Record-Setting High Temperature Effects on A-train Service
July 24, 2018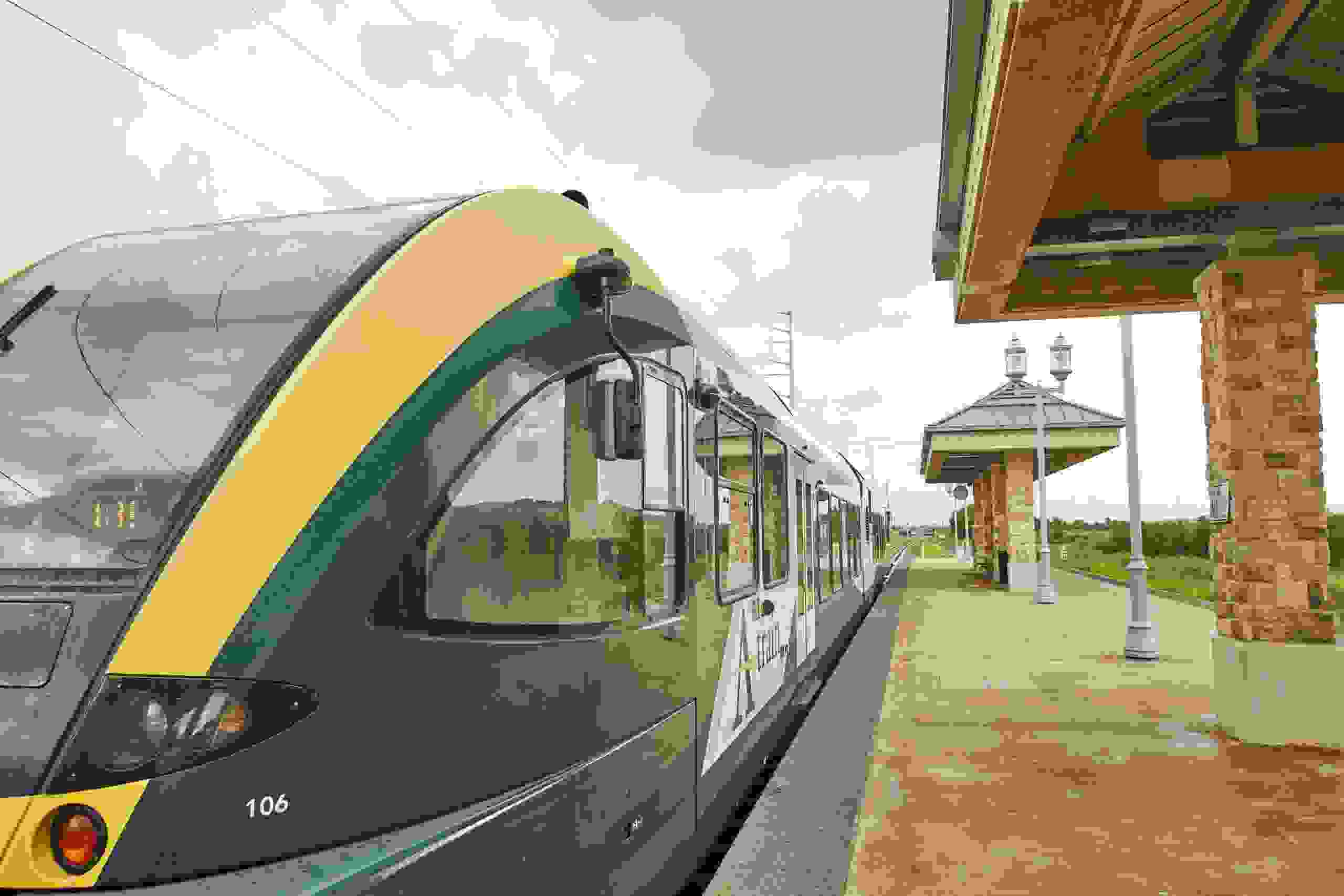 North Texas is experiencing some of the hottest days on record! With extreme heat expected again this week, we wanted to provide some insight on our A-train operations during these severe weather conditions and helpful tips for riders on the best ways to stay cool when riding our system.
Why are some of the A-train rail cars so hot?
Due to record-setting high temperatures in North Texas, some passengers may experience elevated temperatures inside of our A-train vehicles. During a rider's trip on our A-train, multiple doors open on each end of the train at each station for up to 30 seconds every five to 10 minutes for scheduled station stops. When this happens, a large displacement of cold and hot air is exchanged as passengers get on and off the train.  This heat transfers and the additional heat transfers from the A-train windows, which leads to the main cabin of the train having elevated temperatures that require some time to recover. This additional load on the HVAC units can cause unexpected cooling conditions.
Will the high temperatures cause train delays?
When our area experiences extreme heat, it can affect our A-train tracks and it is required that we slow our trains down to not exceed 40 miles per hour to continue to operate safely and efficiently. Our A-train will continue to run its regular schedule and riders should expect all trains to run on time with a maximum of five-minutes in delays if they occur.
How is DCTA fixing this issue?
We beefed up our HVAC maintenance efforts beginning in May 2018 on the Stadler GTW cars and increased filter change outs from monthly to every two weeks. Every HVAC unit is inspected during the day while fueling and at night after revenue service is complete. We've also increased overnight staff to maintain the HVAC systems during the night hours.
The string of abnormally high temperatures has put a very high load on our HVAC systems causing them to fail due to excessive coolant pressures. This over-pressurization results in the compressor shutting down. To assist the cooling operation of the HVAC units, we are cleaning the compressor coils monthly to maximize their efficiency and have verified all the fans are operating properly.
We have reached out to the HVAC manufacture, to see if there is anything that can be done to help the systems operate properly in these conditions.  In addition, we will continue with increased maintenance activity until the weather cools down and will continue to provide safe and efficient customer service to our riders.
How can I stay cool riding DCTA?
This is not the time to be layering up and not having your water bottle in tow! Check out some of our helpful tips on how you can stay cool riding our system in this record-setting heat here.
Have more questions about our A-train operations during this record-setting heat? Ask away in the comment section below!
---
Sign up for Updates
"*" indicates required fields