News to Use
Behind the Scenes: Meet Bus Driver Gilbert Esposito
June 25, 2019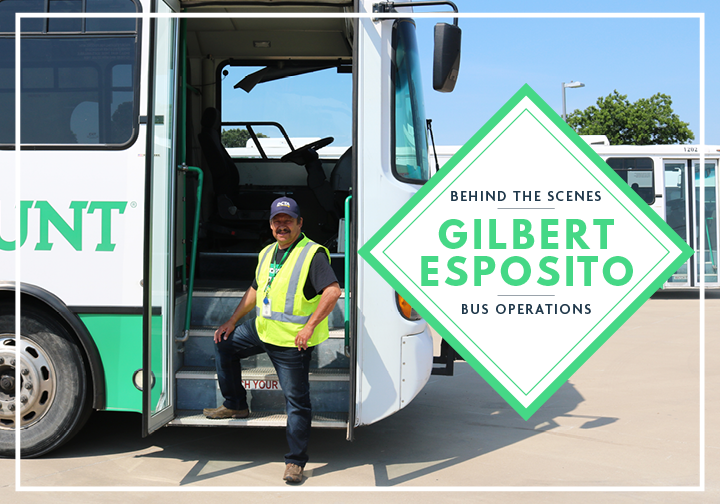 You don't always think about who is behind the wheel of your bus. You get on, send some emails or scroll through Facebook and you get off and go about your day. We're taking you behind the scenes to meet some of our awesome drivers, operators and supervisors that run our buses and trains!
Meet Gilbert Esposito. He drives the University of North Texas (UNT) Campus Shuttle routes and has been with DCTA for 16 years, making him the third highest driver in the seniority rank. Now that's dedication!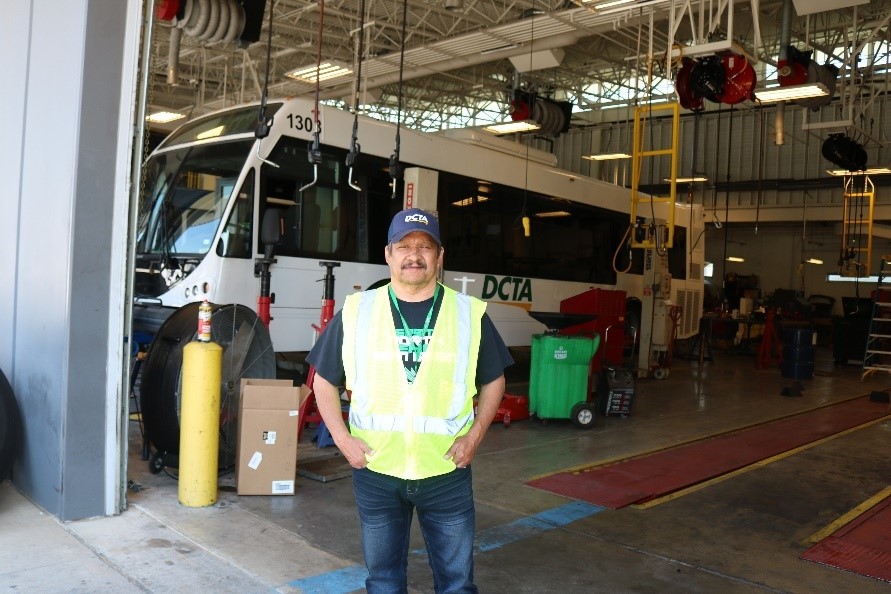 You can find Gilbert on the Discovery Park route during summer sessions 1 and 2, and on the Mean Green route during the school semester. He greets each day with a smile and if there's one thing Gilbert loves, it's driving.
"I like to drive," Gilbert said. "I like to take [people] from one place to another, and I enjoy it."
In his 16 years at DCTA, Gilbert has driven just about every route there is! He drove the North Texan route for nine years and is excited to drive the Mean Green route in the fall so he can stay on campus.
"I like it because I can stay on the campus and there's no traffic," Gilbert said.
Gilbert loves interacting with the students on his routes and keeps mementos students have given him over the years as a thank you. He even puts a Christmas tree ornament on his tree every year that a student made for him!
"The university students have respect for me and we have respect for them too," Gilbert said. "We take the students wherever they want to go, and they appreciate what we do for them."
Originally from Guatemala, Gilbert moved to the United States over 30 years ago with his family and found himself in Denton. He worked at ACME Brick Company before making his way to DCTA.
"I love it in Denton," Gilbert said. "I've lived here for 33 years since I came here from my country."
When the students go home for winter break and the university is closed, Gilbert gets a break and goes home too. He spends the whole month with his family in Guatemala relaxing and enjoying his time. When classes start back up again, Gilbert is right on time, driving students to classes.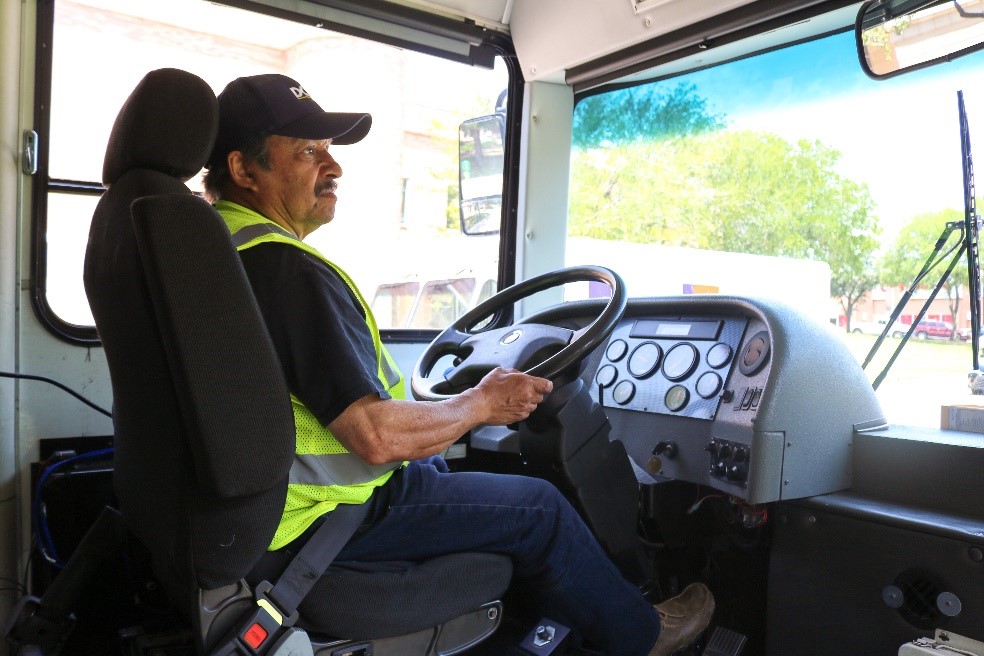 Over the years, there have been a lot of changes at DCTA. From moving buildings to working out of a trailer to the name change from LINK to DCTA, Gilbert has been through it all.
"I've seen how DCTA has grown over the years, and I like that," Gilbert said.
Next time you hop on board one of our vehicles, instead of plopping yourself down and putting your headphones straight in, talk to the driver! Ask them how they are doing. Ask them how long they have driven for DCTA. Ask them why they do what they do. Who knows, you might come across another great driver like Gilbert.
Have a bus driver you think should be featured in our "Behind the Scenes" blog series? Let us know in the comment section below! Don't forget to send us a good word about your driver too through our GORequest system.
---
Sign up for Updates
"*" indicates required fields