Rider Tips
#AskDCTA: How can I maximize my commute during the summer?
June 24, 2019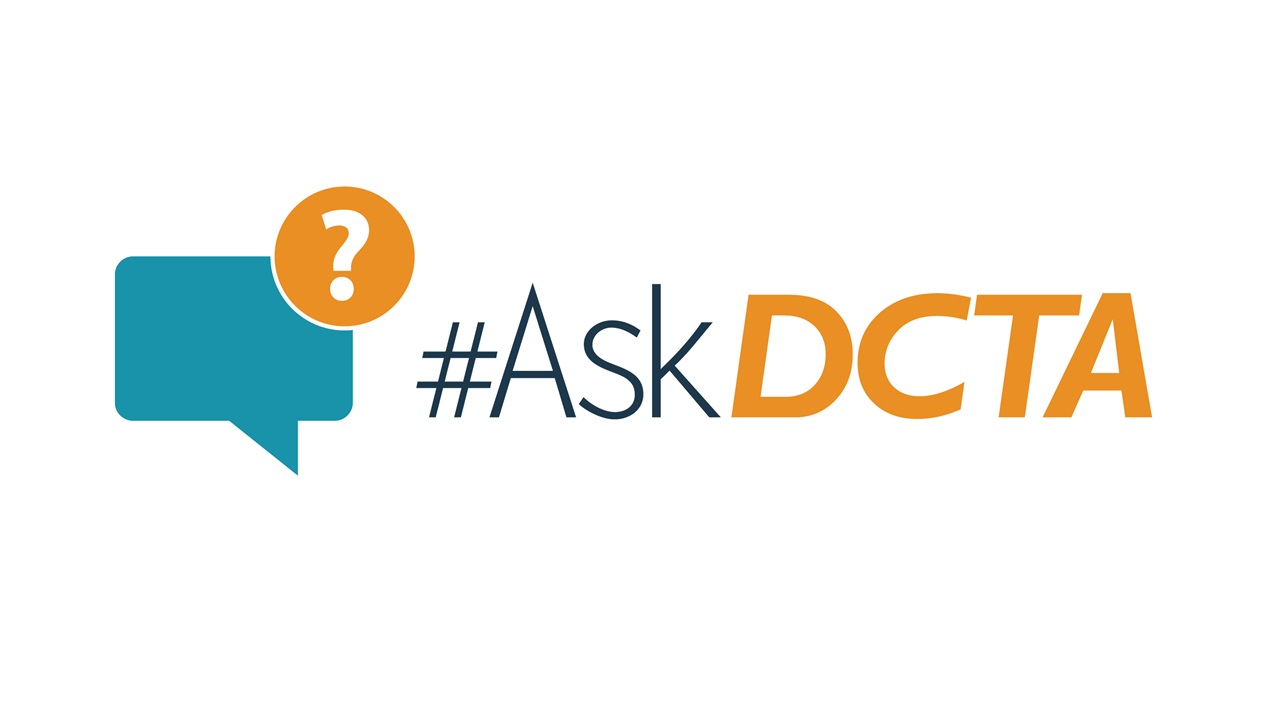 Have you ever wondered what happens when you lose an item on the bus or A-train? Want to prevent your passes from getting lost or stolen? Now you can #AskDCTA! In our monthly blog content series, our customer service team answers frequently-asked rider questions to better engage with our riders and improve their experience when riding DCTA.
For the month of June, Samantha Balderas – Customer Communications Specialist— shared some helpful information for your summer commute.
1. Do the Connect buses and A-train run during the summer?
Yes! We run our service as usual during the summer. The only day we will not have service is Thursday, July 4, in honor of the Independence Day holiday. DCTA offices, including the Downtown Denton Transit Center (DDTC), will be closed on July 4. All DCTA services and business hours will resume as usual on Friday, July 5.
Riders should be aware that the Friday and Saturday A-train schedule is modified due to Revenue Service Demonstration (RSD) which is part of our Positive Train Control (PTC) implementation. Below are the Friday and Saturday schedules that will be affected: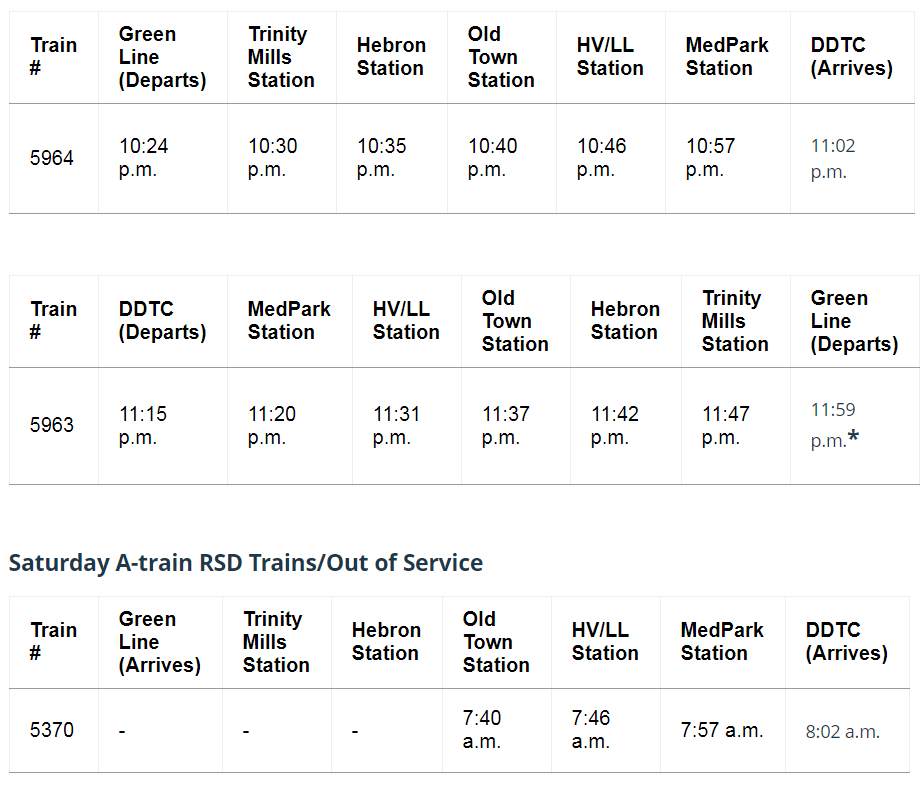 You can view the PTC Progress Report to learn more.
2. Are the University of North Texas and the North Central Texas College Campus Shuttles running this summer?
The UNT and NCTC Campus Shuttles will operate on a modified service schedule during the summer semesters. See below for specific schedule details for each campus:
University of North Texas
The UNT Campus Shuttle summer schedule went into effect on Monday, May 13 and will remain in effect until Monday, August 25. There will be no service on weekends. Eagle Point, Discovery Park Limited, Mean Green Night Rider, and Mean Green Night Rider Plus will not run during the summer.
North Central Texas College
The NCTC Campus Shuttle service will operate Mondays through Thursdays during the months of June and July. The shuttles will operate on a mixed schedule during August.
Check out this comprehensive schedule of when the UNT and NTCT Campus Shuttles will be available and in operation.
3. Are DCTA Summer Youth Passes still available for purchase?
As part of our efforts to simplify our local fare structure, our Summer Youth Pass program was removed and is no longer be available for purchase. We launched a new local fare structure in January 2019 which permanently lowered our local fare prices for seamless integration within the regional fare system. For more information on our new local fare structure, visit this #AskDCTA blog post! 
Our group discount program is a great alternative for groups that purchase a minimum of 25 tickets. A variety of passes and discounts are available. For more information about our group discount program, visit RideDCTA.net!
4. What are some DFW destinations I can get to on DCTA?
DCTA can get you to many fun attractions this summer. Some of the cool places to visit with family and friends include:
Dallas Zoo
Klyde Warren Park
American Airlines Center
Fair Park
Perot Museum
Fort Worth Zoo
Fort Worth Stockyards
DCTA can also connect you to other transit options such as DART, FWTA, Amtrak, and airports. To get to these destinations, riders will need to purchase a regional fare pass. Visit RideDCTA.net to see how you can connect to these transit systems.
5. What are the best tips for travelling in the summer?
Riders should be prepared when traveling during these hot summer months. Here are some tips to maximize your summer travel:
Wear Light Clothing – Make sure your outfit is lightweight and breathable. Aim for light or neutral colored clothing.
Don't Forget the Sunscreen – Protect yourself from the sun! Apply sunscreen before heading out for your next summer adventure.
Stay in the Shade – Not all our bus stops have bus shelters. Use an umbrella and sunglasses or a large hat to help keep you cool while waiting at the stop.
Check the Weather – We've experienced intense thunderstorms lately. Stay up to date with the weather when planning your trip. You can also check out our severe weather plan here!
Plan Your Trip Ahead of Time – You can use our handy travel tools to help you plan your trip in advance. Pro tip: sign up for Rider Alerts to be the first to know about service disruptions or detours.
Do you have some summer tips to share with riders? Comment down below!
We hope Samantha helped answer all your questions summer travel! Have another question you want our customer service team to answer? Here's how you can submit them:
Send your feedback via our GORequest online customer service tool and choose the menu option "#AskDCTA Series"
Drop a note in the comments section on our Hop on Board blog
While we can't guarantee that every question submitted will be answered, we will consider all inquiries and will feature questions that will greatly benefit most of our riders!
---
Sign up for Updates
"*" indicates required fields