News to Use
Behind the Scenes: Meet Mobility Service Representative Gabby Perez
November 20, 2019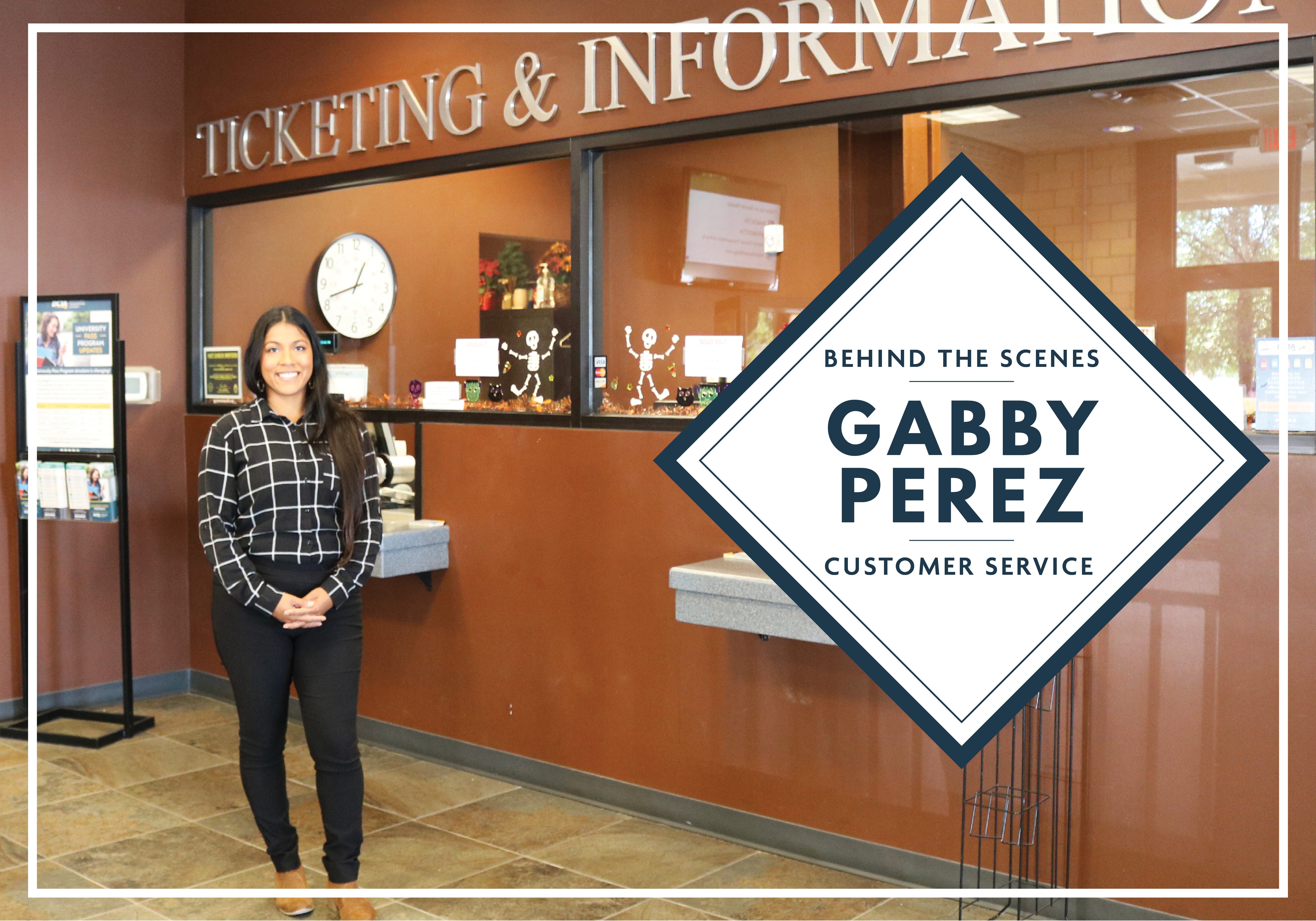 You don't always think about who is behind the phone when calling a DCTA mobility service representative. You call, give feedback or request a ride and go about your day. We're taking you behind the scenes to meet some of our awesome mobility service representatives, operators and supervisors and customer service representatives that make DCTA run!
Meet Gabby Perez. She's one of our mobility service representatives (MSR) and has been answering your phone calls for the past year.
You may recognize Gabby if you visit our Downtown Denton Transit Center (DDTC), because she sits at the front ticket booth! She helps customers purchase their tickets and answers phone calls. Though she has only worked at the DDTC for about a year, she has been working in the customer service industry much longer and if there's one thing Gabby loves, it's helping people.
"The reason I got into customer service was because my first job was at Taco Bueno, so it was built around customer service," Gabby said. "From there I moved into other customer service positions, and I believe customer service is very valuable."
Born and raised in Denton, Gabby likes giving back to her local community by working in Denton at the DDTC. When she's not helping others around her, she is at home spending time with her family, watching Netflix and playing with kids at the park.
Though working in customer service can be difficult when handling customer complaints, Gabby said she takes each day and complaint one breath at a time, and though it may be tough at times, she still loves her job.
"The best part of the day for me is when a customer comes up to my window and gives me a compliment because I did an outstanding job and I went above and beyond and I know the customer is satisfied," Gabby said. "Just seeing a smile on their face makes me happy."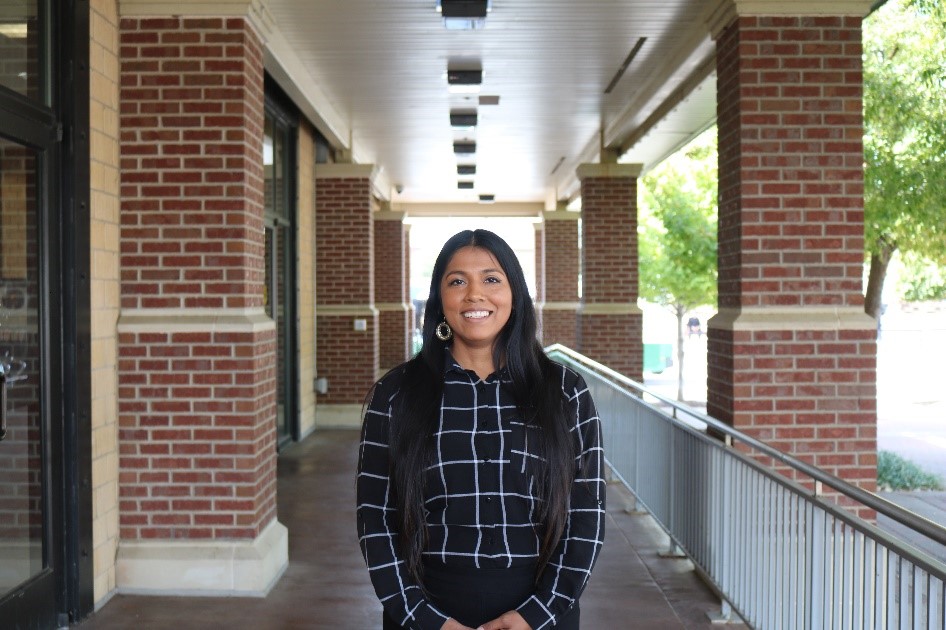 Her advice to customers who are calling customer service upset? Remember they are people too who are trying their best to understand the issue and work to solve it.
"Don't be afraid because customer service representatives aren't scary at all," Gabby said. "Instead, take some time out of the day and come visit us here at the DDTC and take a ride with us!"
DCTA's MSR's do more than just answer your phone calls and handle ticket purchases, they are the front line of DCTA and just like Gabby, the other MSR's just want to help you! Want to read more Behind the Scenes content? Check out our feature on busdriver Gilbert Esposito! Gilbert has been driving for DCTA for 16 years and has driven every route there is!
Is there a DCTA employee you think should be featured in our "Behind the Scenes" blog series? Let us know in the comment section below! Don't forget to send us a good word about your driver too through our GORequest system.
---
Sign up for Updates
"*" indicates required fields