Features and Profiles
#WhyIRideDCTA: Stacey Archip
January 29, 2020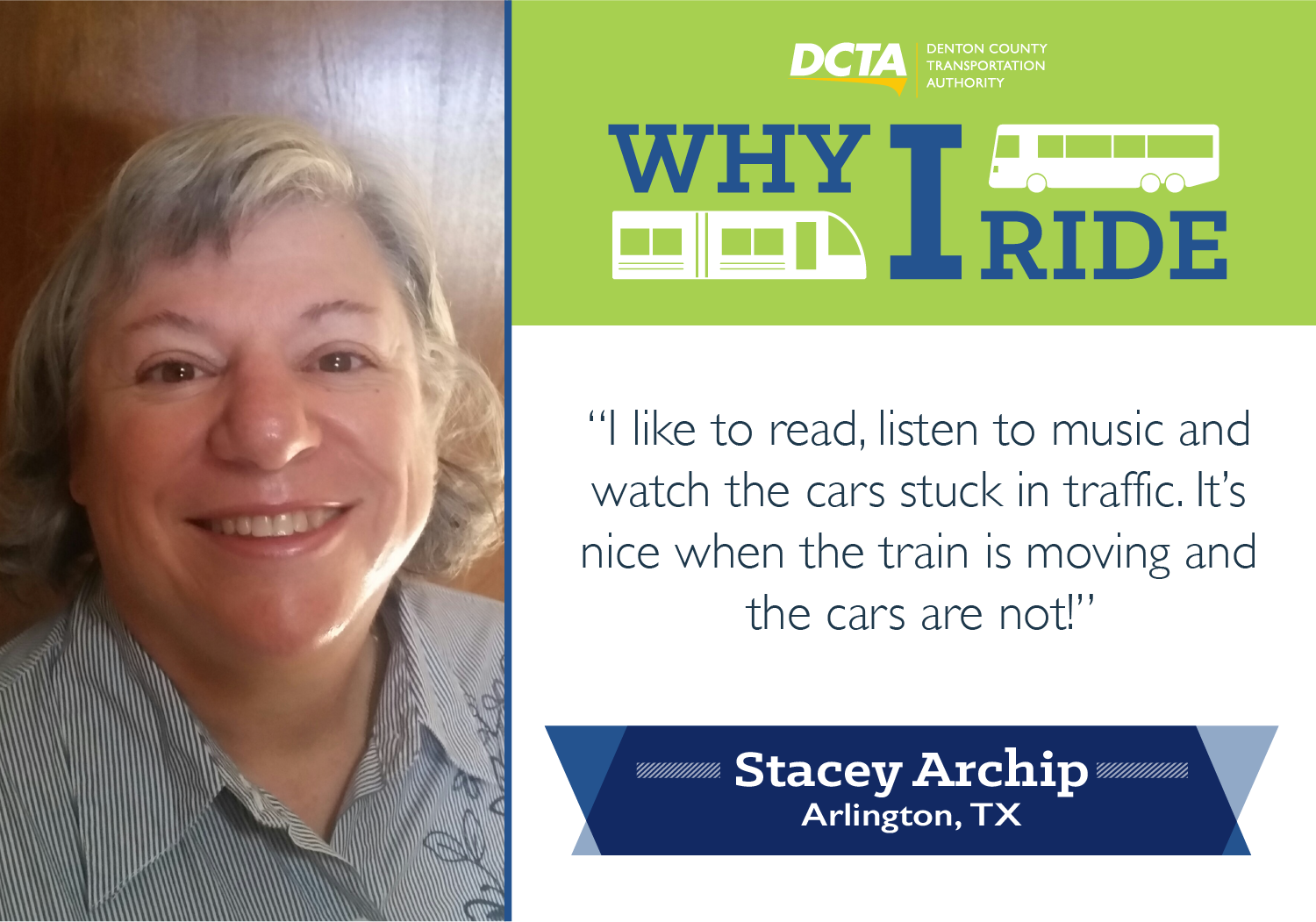 We love hearing from our riders about why they #RideDCTA! This month's winner, Stacey Archip, lives in Arlington but rides our A-train to visit her parents in Denton. Read below to learn some other reasons why Stacey likes to #RideDCTA:
Q: What do you enjoy the most about riding DCTA?
A: For me, it's less wear and tear on my car, especially since I have an older car! It also is the best way to have some "me" time to just read a book or listen to music!
Q: What are some of your favorite things to do while riding DCTA?
A: I like to read, listen to music and watch the cars stuck in traffic. It's nice when the train is moving and the cars are not!
Q: What DCTA service(s) do you use most often?
A: I ride the A-train.
Q: Do you have any advice to offer about riding DCTA to passengers and non-passengers?
A: A friend of mine passed this advice on to me, and it's solid: If you are riding alone on the A-train, ride in the first car behind the engineer, so if there is an issue you can get help faster.
Thanks for sharing with us!
Make sure to tell us why you #RideDCTA here for a chance to win 10-pack of regional day passes (valued at $84 and valid on DCTA, Dallas Area Rapid Transit (DART) and Trinity Metro! Click here to submit your story.
---
Sign up for Updates
"*" indicates required fields