Fun Things To Do
Best of Denton County: Top 10 Places to Eat and Play this Spring Break
March 13, 2017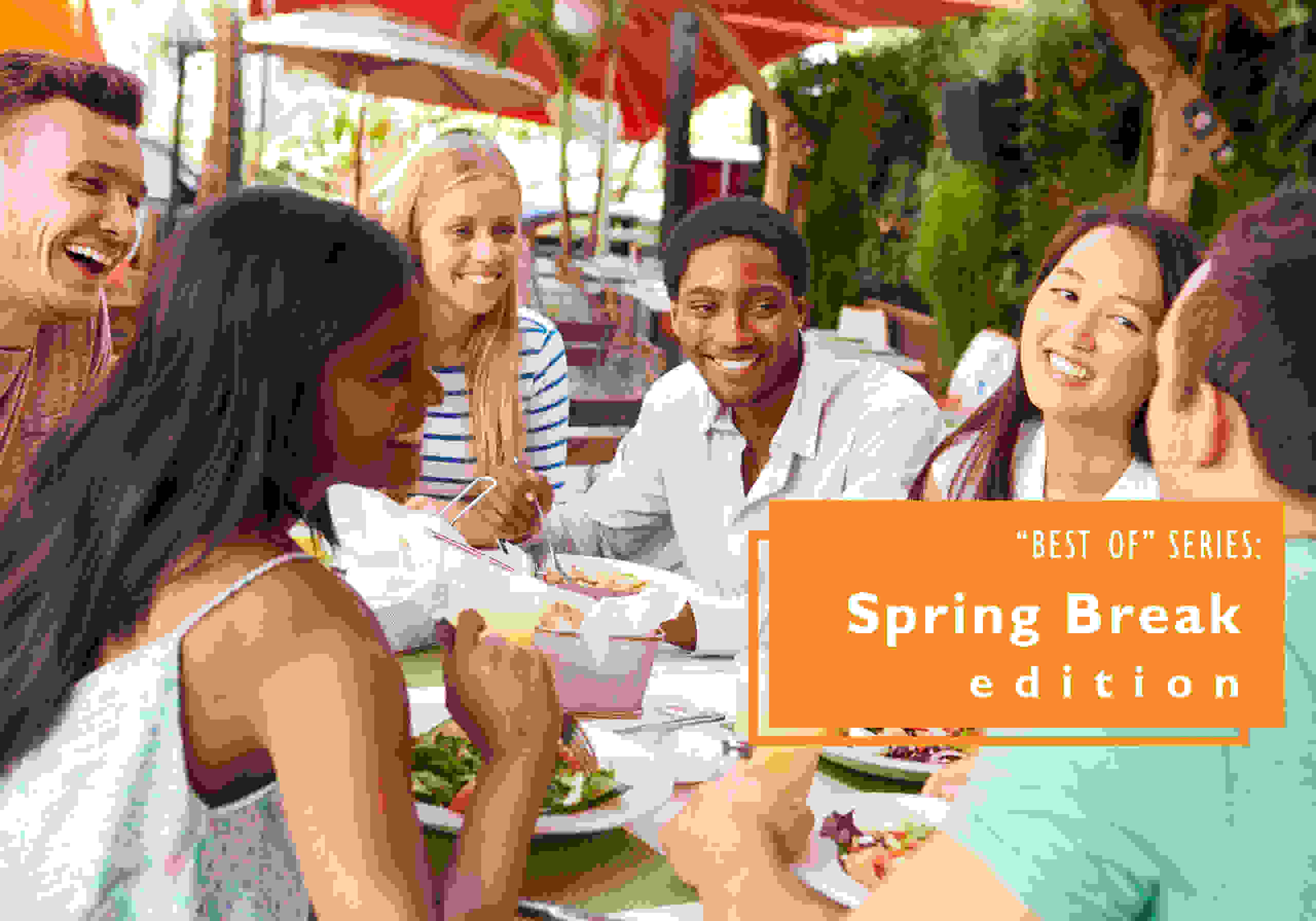 Spring break is this week! Excited? Wondering how you're going to spend your time if you're staying in town? We've got you covered with our top 10 picks for a fun Denton County spring break riding DCTA.
Lewisville Disc Gold Park (Lewisville Connect Route 21)
If you like Frisbee Golf (or you just like running around outside with your friends), this is the best place to be this spring break. Get a group together and play till you're worn out, then take a rest and enjoy Lake Lewisville nearby.
Studio Movie Grill (Lewisville Connect Route 21)
Dinner and a movie all in one, need we say more? Check out their Super Tuesday deal here to see a $5 dollar movie so you can make the most of your budget this week.
Tierney's Cafe & Tavern (Lewisville Connect Route 22)
This restaurant is a classic Lewisville hotspot for American home-style food and live music. If you like to shoot pool, dance, or hang out with friends; Tierney's is the place to be for your spring break.
Wayne Ferguson Plaza (Lewisville Connect Route 22)
Make sure to check out this modern park in the heart of Old Town Lewisville with access to restaurants, shopping, and entertainment. It's perfect for a mid-day picnic, afternoon of fun and games, or a night out on the town.
Fresco's Mexicana (Highland Village Connect Shuttle)
You have to visit this traditional Tex-Mex fare with fresh ingredients and outdoor seating. Check out their new brunch hours on Sundays, from 10 a.m. to 2 p.m.
The Shops at Highland Village (Highland Village Connect Shuttle)
Bring your family and friends to this upscale, outdoor shopping center with plenty of places to shop, dine, and play. Some of our favorite places are Grimaldi's Coal Brock-Oven Pizzeria, Brightside Boutique, and The Pilates Barre – just to name a few.
Zach's Shaved Ice (Denton Connect Route 3)
This local, family-owned gourmet shaved ice shop is the best way to beat the heat. March in North Texas is unpredictable, so prepare yourself for a possible heat wave by knowing where you can cool off with flavor and flair.
Scrap Denton (Denton Connect Route 1)
Spring break comes with free time to finally get to all those DIY creative projects you've been putting off or haven't had the time to indulge in. Scrap is a donation-based creative reuse store that provides a range of educational opportunities to enhance the community's creativity and sustainability.
Zera Coffee Company (Denton Connect Route 6)
Craving coffee? Purchase a cup with a purpose by visiting Zera – a funding ministry for Denton Freedom House that offers both coffee shop fare and refurbished or restore furniture for purchase.
Denton Square (All Denton Connect Routes)
No spring break would be complete without a visit to the Courthouse Square in downtown Denton where you can find a variety of local eateries, shops, and entertainment venues. Get a sweet treat at Beth Marie's, grab a burger at LSA, or hunt for a hidden treasure at the Downtown Mini Mall.
How are you spending your spring break? Tell us in the comments section below!
---
Sign up for Updates
"*" indicates required fields