Features and Profiles
Why I Ride – Praneeth Inampudi
September 28, 2016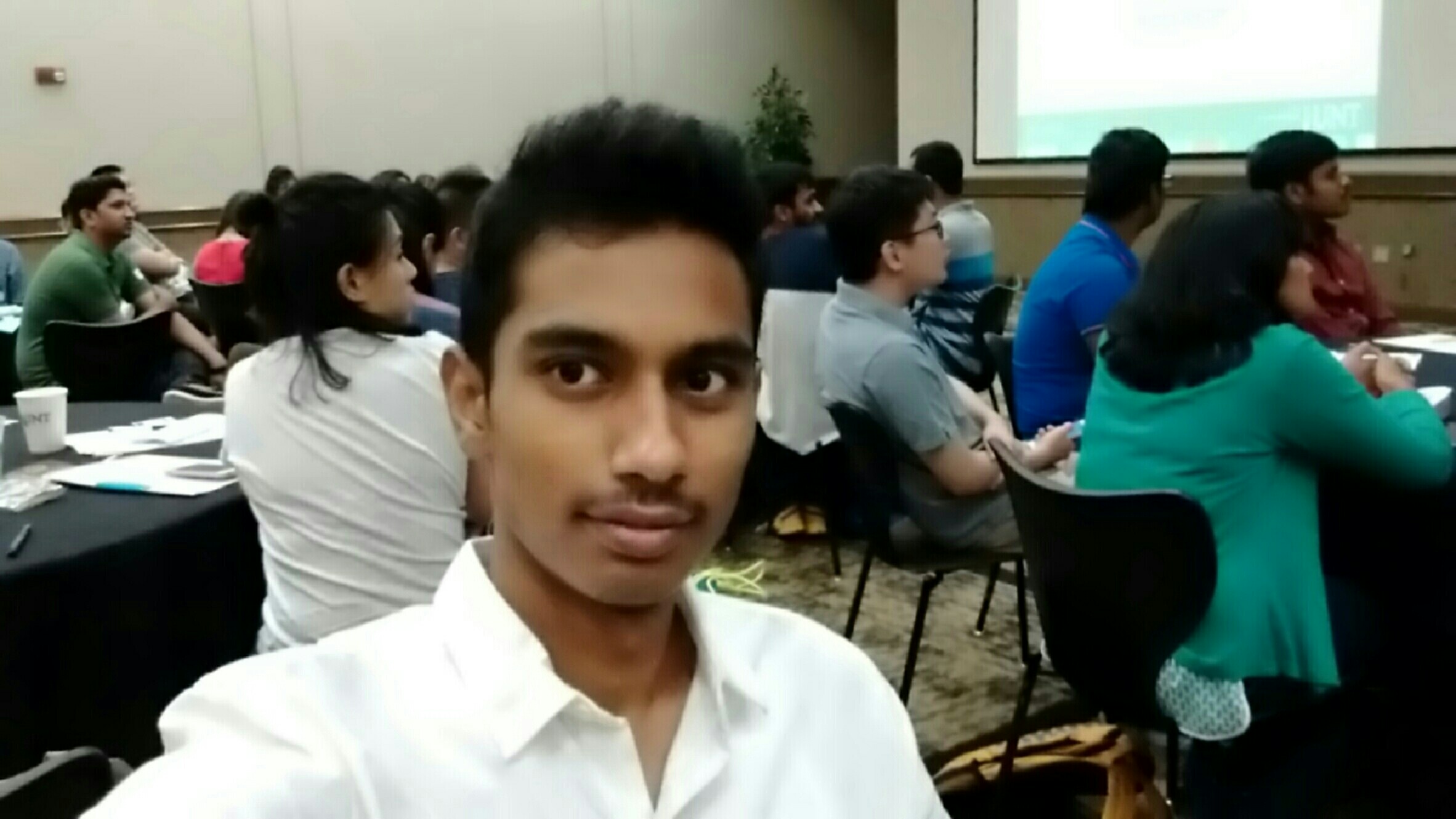 Praneeth Inampudi counts on DCTA when he's running late. See what else he had to say about us:
Q: What do you enjoy the most about riding DCTA?
A: DCTA is there when I'm running late and helps me reach my location on time.
Q: What are some of your favorite things to do while riding DCTA?
A: Listening to music and chatting with my friends.
Q: Is there anything you'd like to share about yourself?
A: I'm a student from UNT who loves to participate in adventures.
Thanks for sharing with us! Why do you ride DCTA? Tell us here for a chance to win a 10-pack of regional day passes!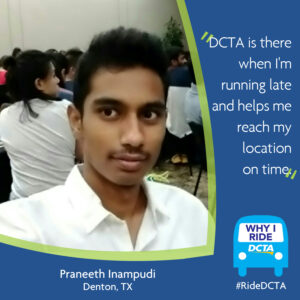 ---
Sign up for Updates
"*" indicates required fields