Fun Things To Do
Best of Series — Say Namaste with DCTA for National Yoga Month
September 4, 2019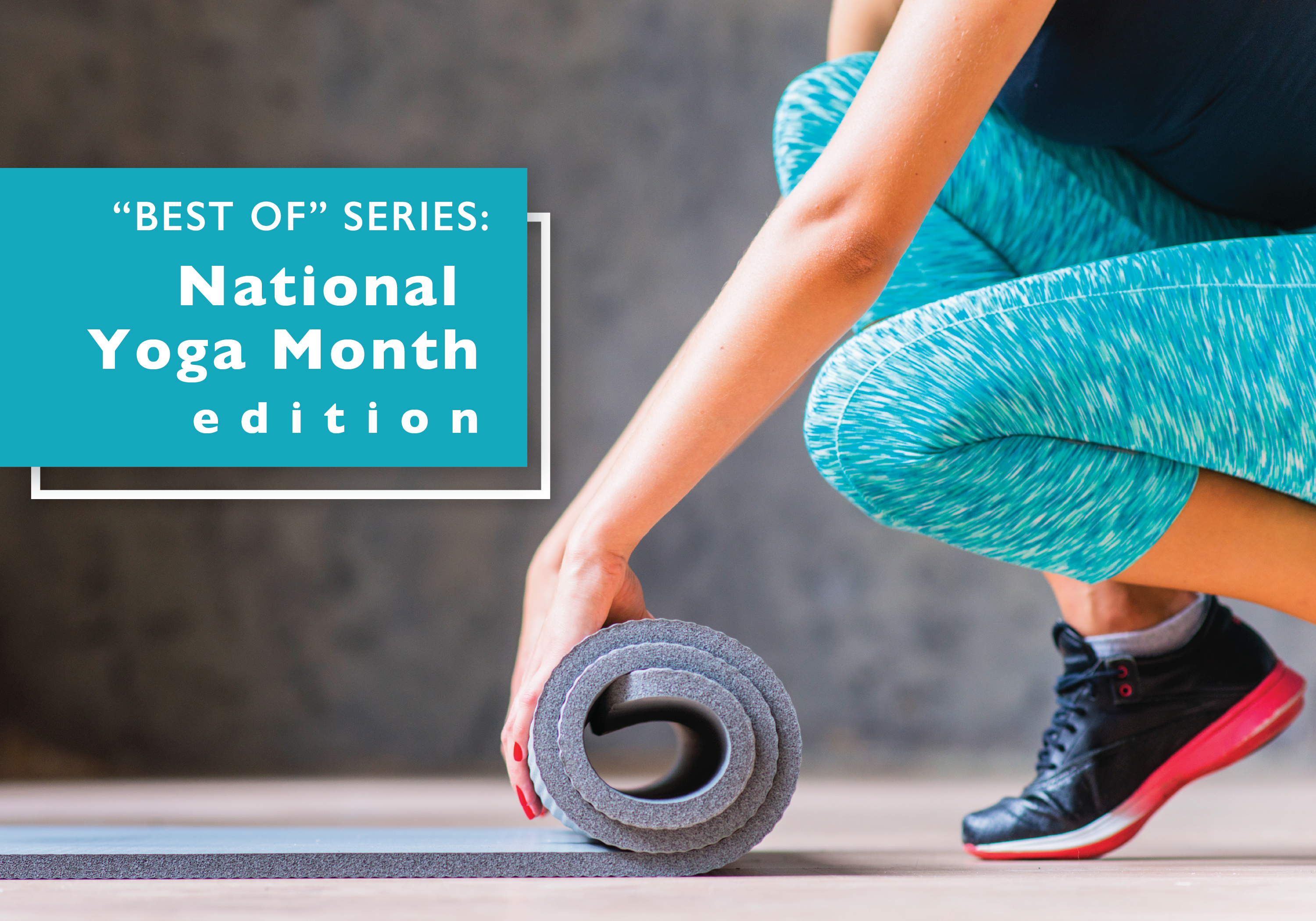 Sometimes a stretching session, a downward dog or even a handstand can do just the trick to help loosen you up for the week to come, and luckily there are a variety of yoga places in the DCTA service area to do just that!
September is National Yoga Month, so even if you're a veteran yogi or a newbie wanting to see what the hype is about, there is no shortage of opportunities for you to get involved!
Denton
Karma Yoga (Route 7)
This place is the perfect introduction to yoga! With beginner classes all the way to expert opportunities, Karma Yoga teams up with small businesses in Denton to host various yoga classes throughout the city. No matter where you're during the week in Denton, there's bound to be a Karma Yoga class going on!
Whether you want to take Route 7 for a FREE yoga class on the Denton Square, ride the A-train to the Downtown Denton Transit Center (DDTC) to join a $5 morning session at Harvest House or just see their schedule of what other class opportunities they have, you're bound to find one that you love.
Summit Gym (Route 7)
Yoga might sound great, but sometimes the classes don't line up with your busy schedule. Luckily, Summit Gym has classes all throughout the day so it's easy to find which works best for you! If you aren't quite sure what you'll think of yoga, Summit Gym has a great opportunity for 10 Days of Yoga for only $10 (that's on $1 per day)! Ride Route 7 to the Denton location at 220 W Oak Street to check out their schedule and see what classes work best in your day.
Lewisville
Blue Anjou (Route 22)
You probably see the free Wednesday yoga events featured in our monthly Fun Things to Do blog series, but Blue Anjou Studio has so many more yoga opportunities so you don't have to just practice one night a week! From prenatal yoga and stress reduction sessions to private and group meditations, there are so many different ways on their schedule to celebrate National Yoga Month at Blue Anjou. Hop on Route 22 for a peaceful ride to get you in the mood for a great day full of yoga!
Highland Village
Inspire Yoga (Highland Village Connect Shuttle)
There are a variety of workout facilities in Highland Village, but sometimes a good yoga session is all you need to break a sweat! Inspire Yoga conducts a variety of classes every day at the Shops of Highland Village so that you can stop for a quick yoga session between running errands, shopping for fall clothes and taking a lunch break. Monthly memberships are $109 a month for unlimited sessions, so take a ride on our Highland Village Connect Shuttle to get to the Shops and practice yoga!
Whether it'll be your first yoga session or just another weeknight yoga session for you, there are a variety of options for you to choose from to celebrate National Yoga Month. Which yoga spot are you going to #RideDCTA to in September? Let us know in the comment section down below! 
---
Sign up for Updates
"*" indicates required fields