News to Use
Coming Soon: New and Improved DCTA Website
July 9, 2018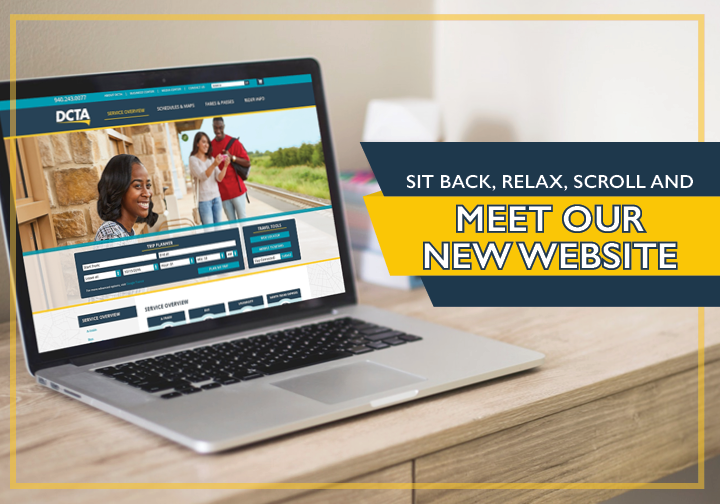 On Monday, August 13, we will launch a new website to better serve our riders with enhanced functionality for more ease of use. We updated our current site in early 2014, and a revamp of our website falls within the standard marketing practice of updating a site every couple of years in conjunction with a company branding overhaul.
Our new website will have an updated design that will align with our current brand standards and will include the following key features:
Responsive design for desktop and mobile
Enhanced trip planner
PCI compliant ticket store/cart
New comprehensive media center
More valuable content in a reader-friendly format
Accurate and compelling content, available in three or less clicks
Want a sneak peek of what we've got up our sleeves? Check out the photos below to see how our new site will look: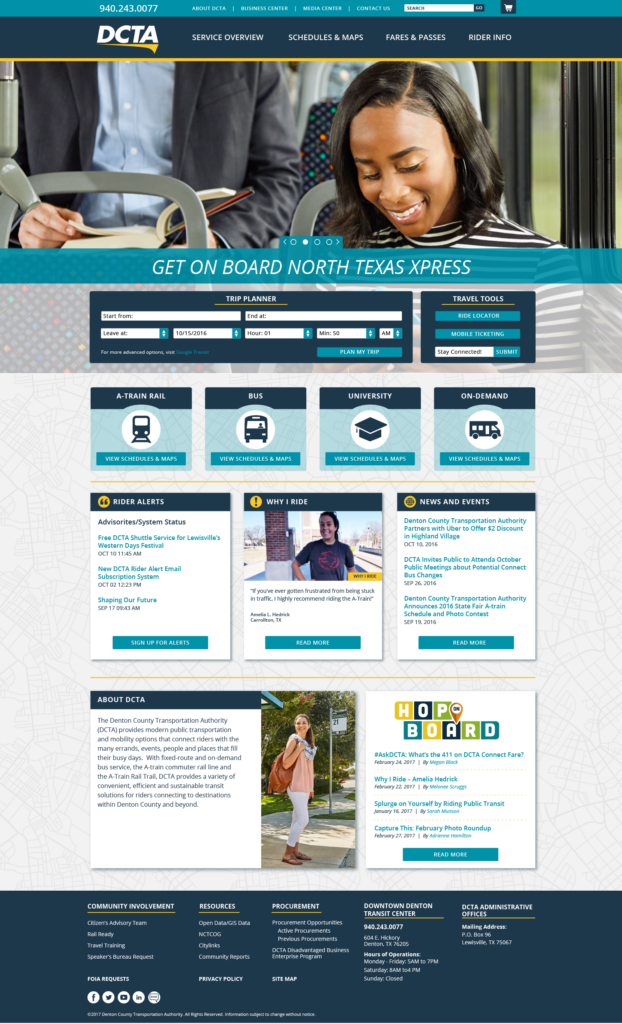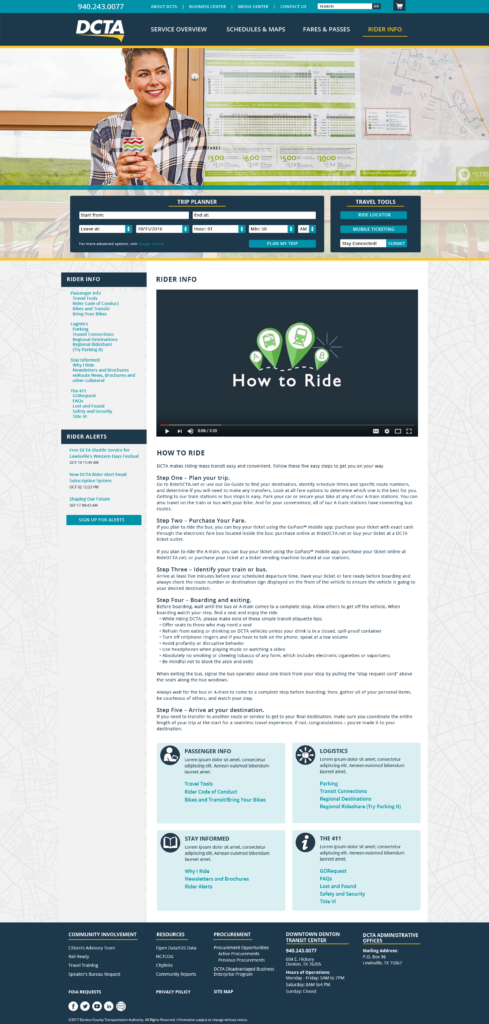 Let us know in the comment section below what you're most excited about for our new website launch!
---
Sign up for Updates
"*" indicates required fields