News to Use
Connect Shuttle and Community On-Demand Service to Launch in Highland Village
March 21, 2016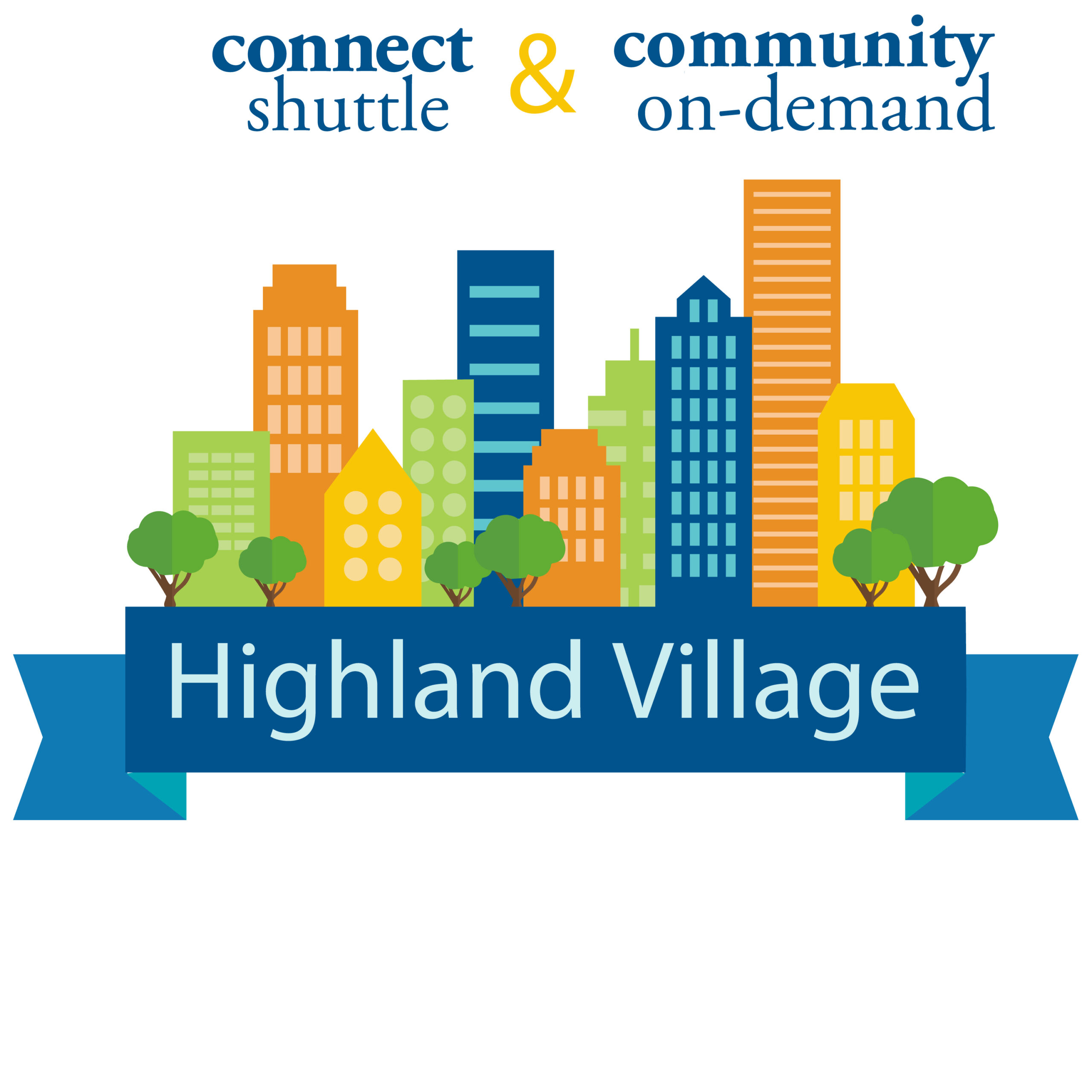 One of the things that I love the most about working for the Denton County Transportation Authority is the many opportunities I have to work with the cities that we serve. Whether it's educating new residents about our services, meeting citizens at a community event, or volunteering for a local cause, I have been afforded the opportunity to immerse myself in Denton County and work with the local communities for a better tomorrow.
Highland Village is one of those communities where I love to serve, so I'm beyond excited to announce new DCTA service in Highland Village starting in early-April 2016. You heard me correctly… DCTA's partnership with Highland Village is getting a well-deserved makeover.
Starting April 4, 2016, DCTA will operate brand new Connect Shuttle and Community On-Demand service in Highland Village.
Connect Shuttle will operate Monday through Friday, from 5:30 a.m. to 9 a.m. and 3:30 p.m. to 7 p.m., with a 30-minute frequency. The shuttle will provide stops at:
Highland Village/Lewisville Lake Station – connecting riders to the A-train
Walmart on Main Street in Lewisville – connecting riders to Lewisville Connect bus service
Whole Foods at The Shops of Highland Village
Walmart on Market Street – offering a park and ride location
LA Fitness on Market Street
Highland Village City Hall – offering a park and ride location
In addition to shuttle service, DCTA will be providing a new service called Community On-Demand. This unique service will allow the community at large to schedule personalized on-demand trips, Monday through Friday, from 5:30 a.m. to 7 p.m., within the Community On-Demand Zone.
As a transit user myself, I'm always looking for options. The Connect Shuttle and Community On-Demand service offer Highland Village passengers a great variety of transit options to meet their personal needs. Whether you want to leave your car at home and use transit to commute to work or you simply need to run to the grocery store for a handful of items, these new DCTA services can get you there.
The best part of all is that DCTA will be monitoring and modifying services based on passenger patterns and feedback. Our goal is to develop a service model that works best for those who eat, breathe and sleep all things Highland Village. This is your time to get involved! We encourage you to use the new services and let us know what you think on GORequest.
Now, I know I've peaked your interest! Learn more about Connect Shuttle and our new on-demand services at DCTAshuttle.net.
---
Sign up for Updates
"*" indicates required fields