Rider Tips
Transit Driver Appreciation Day Celebration Tips
March 17, 2016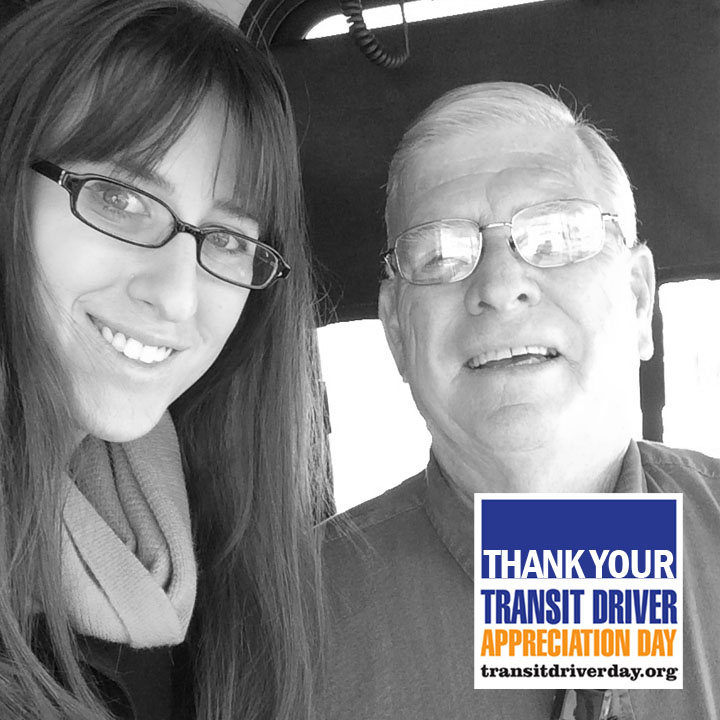 Our bus and rail operators work hard for you and the other passengers that use our services. They navigate unpredictable traffic and construction zones in large vehicles, often in less-than-friendly weather. And that's not all they do! They help lost passengers find their way and make sure everyone stays safe, both on board and while using the areas around our stops.
It can be easy take for granted the person operating your bus or train, but you have a great opportunity to make it up to them! This Friday, March 18, is Transit Driver Appreciation Day – a national observance in which people from across the country will celebrate the nation's hard-working bus drivers and rail operators.
Don't let this chance slip away – take an extra few moments on the bus or A-train platform to express your gratitude! Here are just a few ways to brighten a driver's day:
SAY SOMETHING SIMPLE. A simple "Thank you!" goes a long way, but drivers would love to hear how their hard work directly impacts you. If you always un-board through the back door, take a few extra steps to the front and tell them how you feel.
WRITE A NOTE. With a little planning, you can give your operator something tangible to take home at the end of the day. Whether you buy a greeting card or print one out from www.transitdriverday.org, it'll show how much you appreciate everything they do for you.
MAKE A GIFT. If you want to go the extra mile, a small token of your gratitude will be something your operator remembers for a long time to come. It can be as simple as baking a small treat or decorating a travel mug.
Driving public transit can be a thankless job, so join the rest of the country in thanking your favorite bus and rail operators for a job well done! Tell us how you plan to say thank you to your favorite DCTA bus and/or rail operator in the comments below.
---
Sign up for Updates
"*" indicates required fields