Fun Things To Do
DCTA Celebrates 12th Birthday of the A-train
June 15, 2023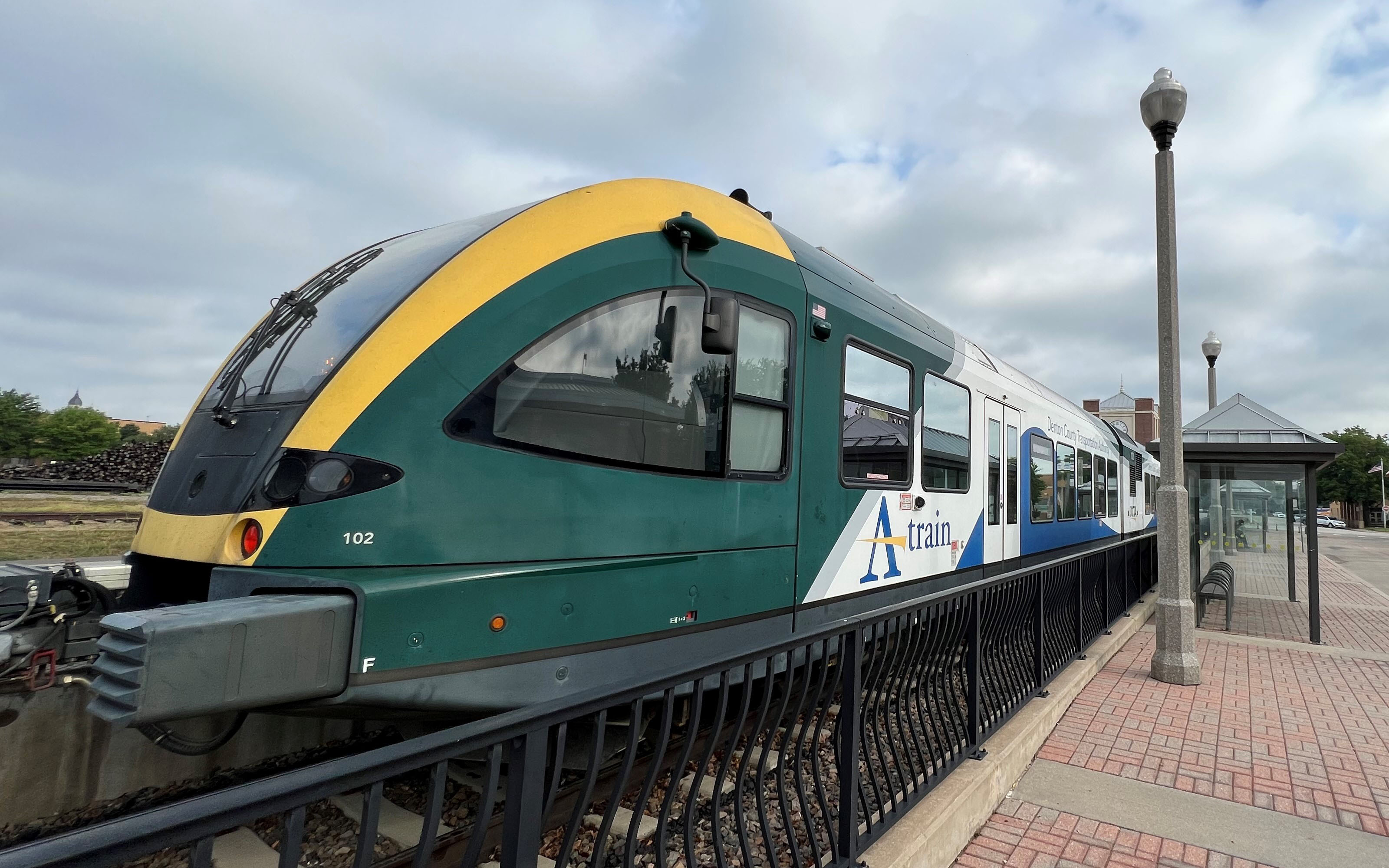 On Tuesday, June 20, DCTA will celebrate the 12th birthday of the A-train!
DCTA will be handing out cookies to passengers on selected train departures during the morning commute hours of 6:30 AM to 8:30 AM, marking 12 years of outstanding service!
You can also join in the fun by planning your own A-train excursion, for instance a train ride to Downtown Denton and lunch at one of the numerous courthouse square eateries. Move as the spirit (or the train) moves you!
A-train ridership is currently showing great signs of growth, with the rider count as of April 2023 at 36% above the same period in 2022.
The A-train connects Denton County with Dallas County via the Dallas Area Rapid Transit (DART) Green Line at the Trinity Mills Station in Carrollton.
Some additional quick facts about the A-train:
Our 21-mile A-train commuter rail line began service on June 20, 2011, and the current fleet of Stadler GTW 2/6 articulated rail vehicles began service in June of 2012.
The A-train runs every half hour on weekdays and every hour on weekends, with stops at each of our five stations before connecting to the DART Trinity Mills station.
Downtown Denton Transit Center (DDTC)
MedPark station
Highland Village/Lewisville Lake station
Old Town station
Hebron station
Passengers can ride the A-train free in the designated "free fare" zones between the DDTC and MedPark station, as well as between the Hebron station and the DART Trinity Mills station.
---
Sign up for Updates
"*" indicates required fields