News to Use
DCTA Frontline Employee Spotlight Service Attendant Edition
August 6, 2020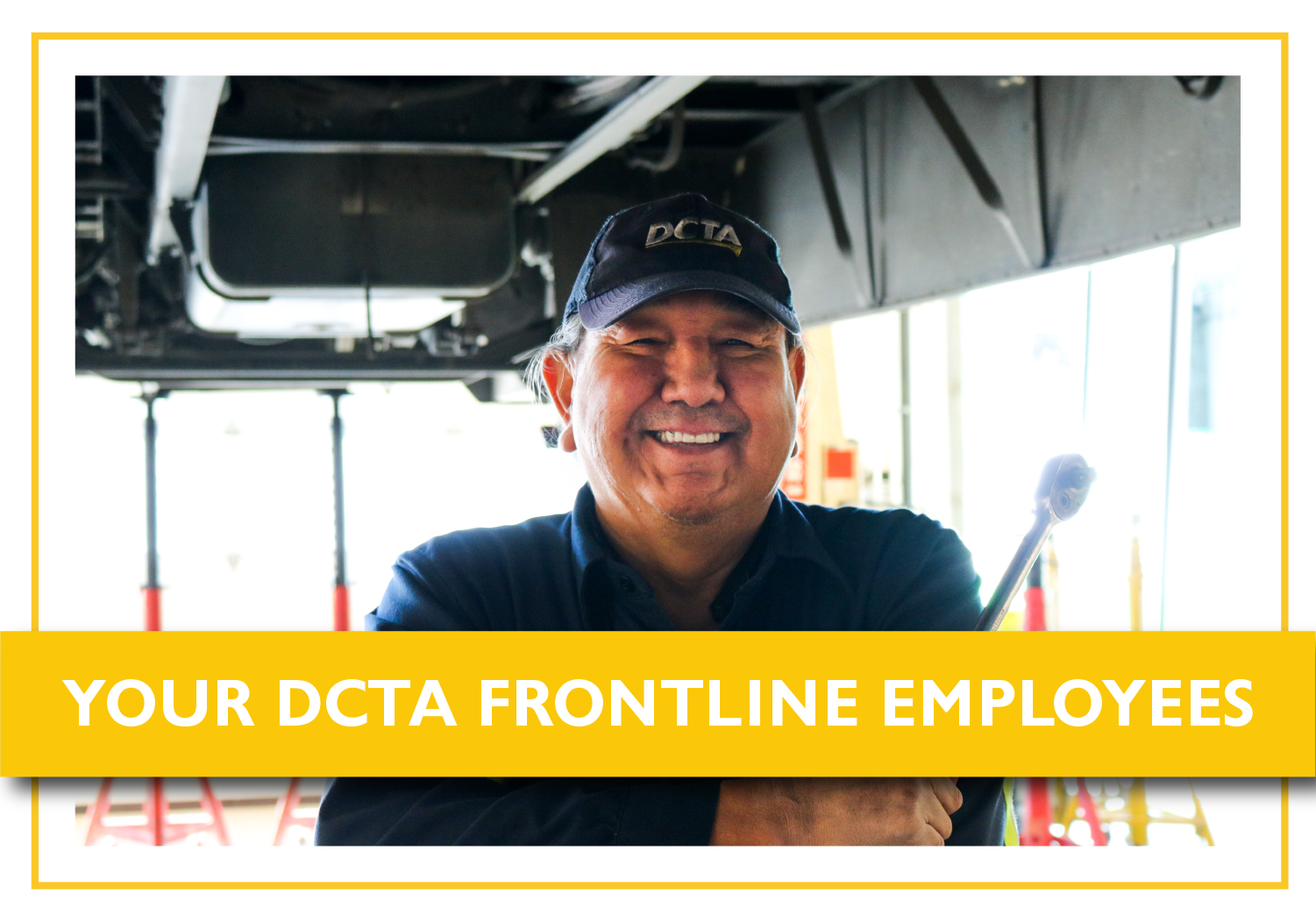 It's been an interesting few months and things have changed a lot for us here at DCTA. From new cleaning processes to social distancing, we're taking the necessary precautions to make sure our vehicles are safe and clean for passengers so that when you're ready, you can ride safely.
But we can't tell you about all the hard work DCTA is doing without highlighting the faces behind all that hard work! So, we're taking you behind the scenes to introduce to some of the frontline employees who are keeping DCTA running and are helping you get back to transit safely. Want to share your appreciation for a Service Attendant you know? Submit your photos, videos and stories to our Appreciation Station!
Meet Zina Jackson
Zina enjoys the people she works with and the culture at the office. She is a service attendant and has been with us for two years! Thank you for your hard work, Zina!
Meet Tommy Lord
Tommy is a service attendant who has been with DCTA for five years. He enjoys working at DCTA "because of the people." Thank you for keeping us safe, Tommy!
Meet Michael Ellis
Michael is a service attendant and likes the people he works with. He's been with us for three years! Keep up the good work, Michael!
Meet Fred Lippe
Fred is a mechanic who enjoys spending time with his fellow coworkers. He has been with us for seven months! Thank you for keeping us moving, Fred!
Meet Ronnie Stanley
Ronnie is a custodian and has been with us for five years. When asked what he likes about his job he said his coworkers. Thank you for everything, Ronnie!
Do you know an awesome DCTA employee? We want to hear from you! Send us your photos, videos and stories for a chance to be featured on our Hop on Board Blog gallery. Our frontline employees need your appreciation now more than ever. If you've been positively impacted by our operators, let us know!
We hope this gives you an inside look and puts the faces behind the hard work we do here at DCTA. Do you recognize any of these faces? Let us know!
---
Sign up for Updates
"*" indicates required fields