Rider Tips
Your 2020 Back to School Guide
August 5, 2020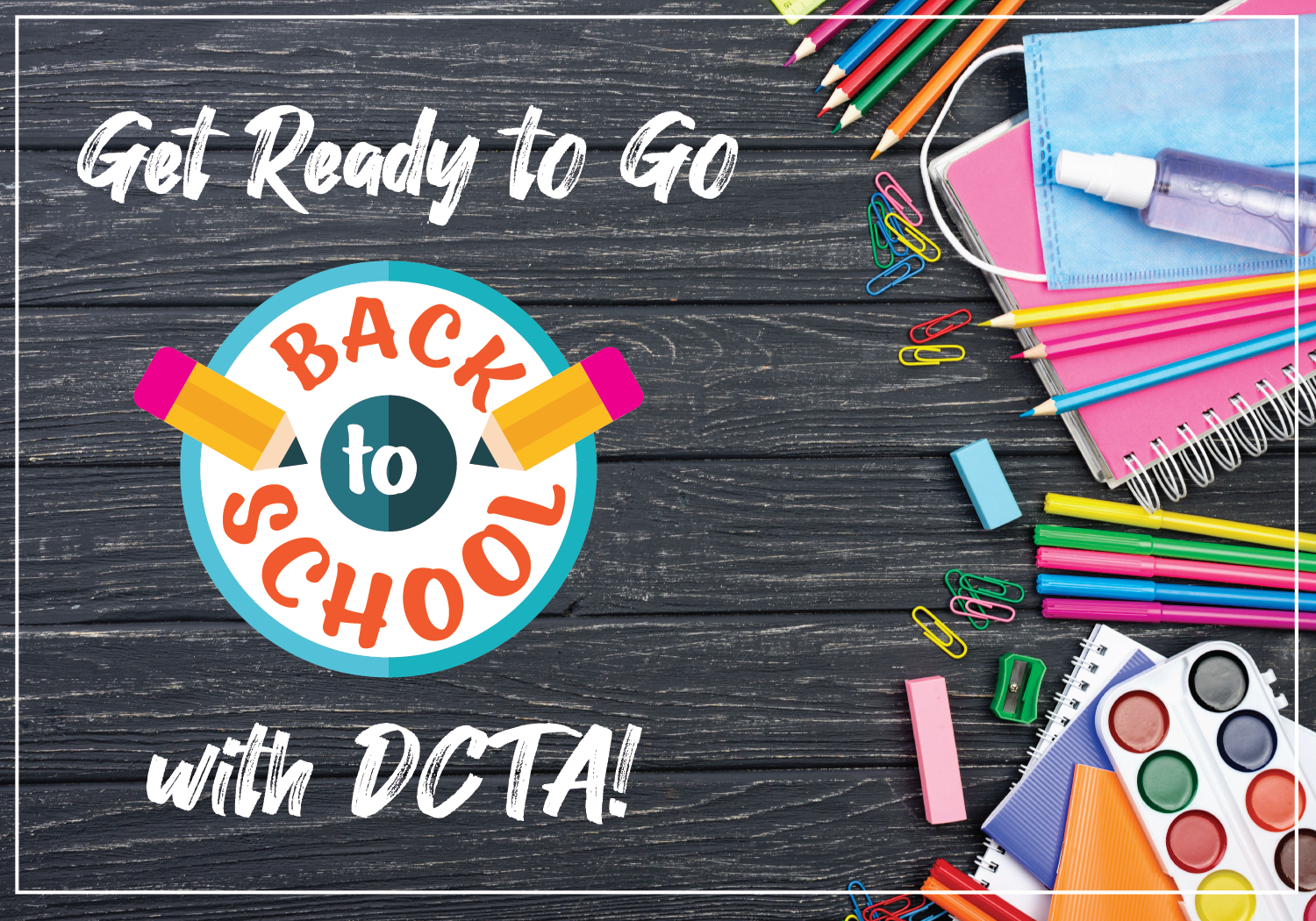 August is here, and believe it or not, it's almost time to go back to school! While the school year may look different this year, you can still make it just as fun and educational for your kids. Preparation is key as you get back into the daily school routine. Make sure you're ready for all the upcoming school year can bring with our handy tips. Here are the top ways to best prepare for the inevitable farewell to summer!
Collect Supplies Sooner Rather than Later
This year you definitely want to beat the crowds! Try to hit the stores as early as possible so you can shop stress-free and socially distant. I recommend shopping at odd hours when there are fewer people in the store to avoid crowds. Waiting until the week of classes starts will mean picked-over aisles, crowds and limited choices. And don't forget to add hand sanitizer and face masks to your list!
If you're looking to pinch a penny and make your dollar stretch further, try to use leftover school supplies from the prior year for the first few weeks of school and then hit up the post-school sales on school supplies. There may not be as many options with the limited inventory, but you can't beat the sales!
Bringing your own supplies is key for the 2020 school year to prevent the spread of germs. While most classrooms will provide community supplies such as pencils, tissues and notebook paper, try to pack enough supplies to make it through the day so they don't have to borrow from friends or use the classroom supplies.
Want to #RideDCTA during Tax-Free Weekend to buy supplies? Check out our blog below!
Have a Back-From-School Protocol
Something to consider as your students head back to school is keeping your home environment as clean as possible — which includes disinfecting the kids when they get home from school! Discuss a game plan with your kids beforehand on what they are to do each day they return from school. Some options are thoroughly washing your hands, changing clothes and even taking a shower if necessary. This will help keep your kids, and the rest of your family, safe from germs.
Coordinate your Transportation Options
Getting to and from school is just as important as having the right supplies and being organized. There are so many options when it comes to transportation. Whether you're walking, jumping in a carpool or using the bus, having reliable transportation to and from school is critical to a successful day. At DCTA, we're taking the necessary precautions to make sure our vehicles are safe and clean for passengers so that when you're ready, you can ride safely.
University of North Texas (UNT) students, faculty and staff can ride the UNT shuttles and Connect Bus Services free with a valid student ID.
Want to ride the A-train too and skip the traffic on I-35? Check out our University Pass Program! Our Connect Bus Services are also a great way to get to and from school. Check out the Lewisville and Denton Connect schedules here.
Nervous about returning to transit? That's okay! Read our blog below to learn how to stay safe when you ride and what we're doing to protect our passengers.
Learn more about how we can get you where you need to go at RideDCTA.net.
Stay Positive
We know things are different this year and it can add an extra layer of stress. The important thing is to keep a positive attitude! When your kids see you are positive, they will be positive as well! Adjust your expectations and know that even if you have a plan, it could change in a matter of days. It may take longer for students to adjust to the school year with the additional precautions but being prepared will make all the difference.
Regardless of what your back-to-school plans might be, being prepared is half the battle. What are your recommendations for preparing for the upcoming school year?
---
Sign up for Updates
"*" indicates required fields