Fun Things To Do
Denton County: Destination Summer Fun
June 3, 2016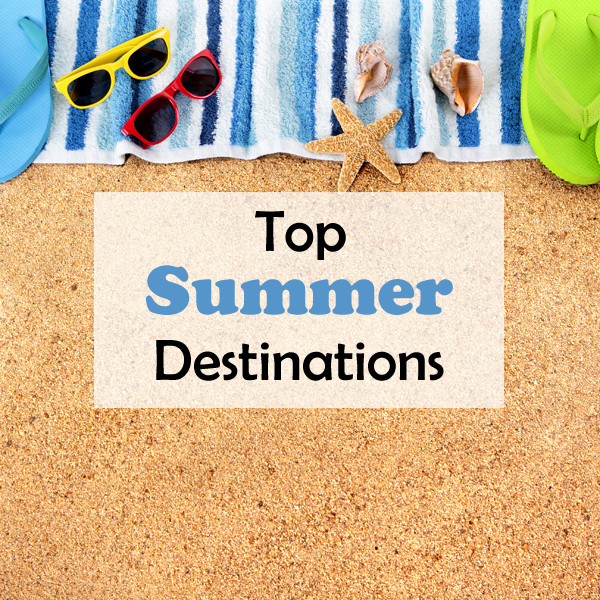 School is out, and the days are stretching a little longer. For most of us, the pace slows down a little as the temperature rises, and we all look for something entertaining to do with our time. Instead of heading out of town for the weekend, why not stick a little closer to home and discover all the hidden gems Denton County has to offer! DCTA can help you reach some of the area's best destinations. And with our Summer Youth Pass, it's never been easier to take the whole family for an adventure!
Explore Every Corner
There are so many restaurants, shops, and businesses in and around the Courthouse Square in Denton, it would be impossible to visit them all in one day. With the square just a short walk from the Euline Brock Downtown Denton Transit Center (DDTC), you have the chance to experience some of the best Denton has to offer. On a hot summer day, nothing's better than handmade ice cream or a cool drink. Make it an event for the whole family, an afternoon with friends, or a night out with someone special. Ride the A-train to the DDTC, take a quick walk or catch one of our buses to get around all of Denton this summer.
Shop and Socialize
The Shops at Highland Village are packed with local favorites and national brands, and now they're all accessible with DCTA's new Connect Shuttle service. The Shops are more than just a way to scratch a retail itch—it's a meeting place for social groups and community events. Don't miss out on the Sounds of Summer music series, with jazz, rock, and plenty more!
Discover Hometown Treasures
The MCL Grand Theater is the place to be this summer if you're interested in art, music, drama, and culture. With a calendar of events a mile long, the center also boasts places to meet and ways to connect with the community. Lewisville Connect Bus Route 23 runs along Main Street, connecting our Old Town A-train Station with the theater, Old Town Lewisville and Wayne Ferguson Plaza. You could spend all day exploring the treasures in the area and still have plenty left to find.
How do you plan to spend your summer? Let us know in the comments and share some of your favorite places in Denton County!
---
Sign up for Updates
"*" indicates required fields