Rider Tips
#AskDCTA: What's the 411 on DCTA Connect Fare?
February 24, 2017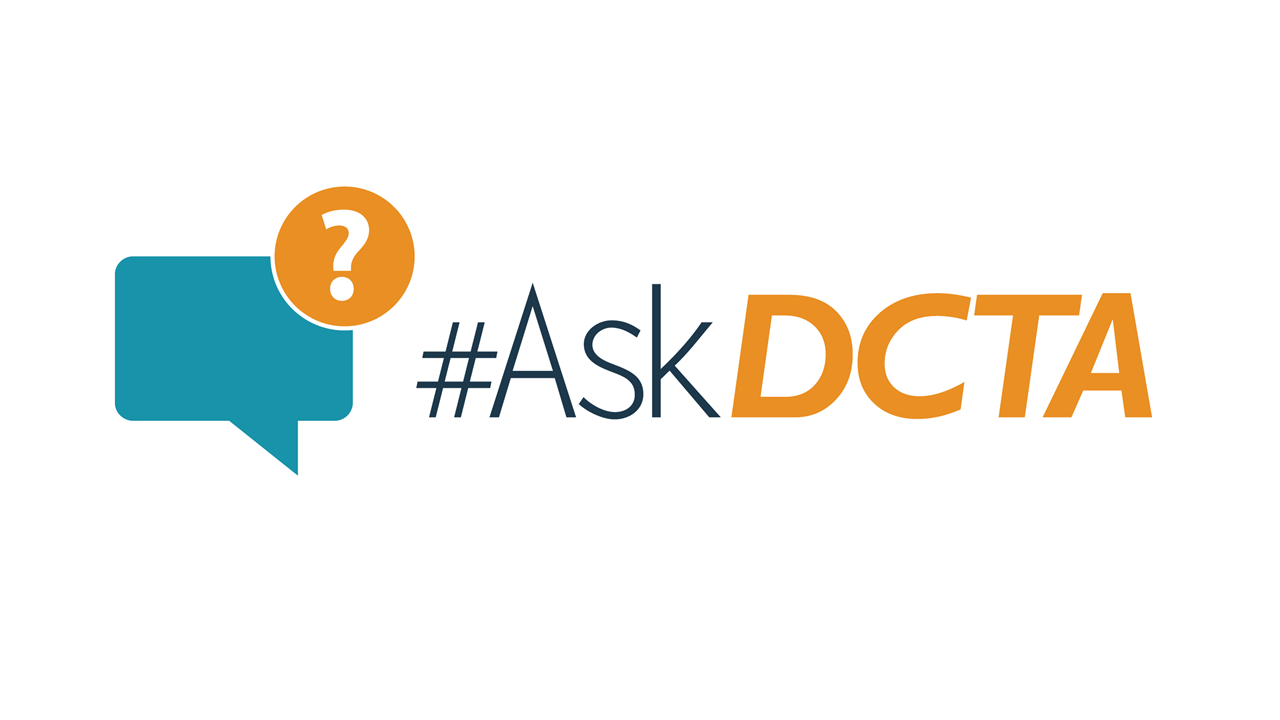 Have you ever wondered about whether you can bring your pet on the A-train? Have you ever needed to know about long-term parking options at the DDTC? Now you can #AskDCTA! In our new monthly blog series, our customer service team will be answering frequently-asked rider questions to better engage with our riders and improve their experience when riding DCTA.
For the month of February, Reca Oliver gave us the 411 on DCTA's Connect Bus fare. Check out her helpful tidbits below!
1. Where can I purchase Connect Bus fare?
You can buy Connect fare on the bus, but you must have exact cash. You can also purchase fare from the following locations:
DDTC ticket counter
Lewisville City Hall (located at 151 W. Church St., Lewisville, TX 75057)
Highland Village City Hall (located at 1000 Highland Village Rd., Highland Village, TX 75077)
There are also some fares available at the ticket store page on RideDCTA.net. You can purchase a Connect Monthly Pass, a reduced Connect Monthly Pass, a Connect 10-Ride Ticket Book, or a Connect Annual Pass.
2. How does someone qualify for reduced Connect Bus fare?
A person qualifies for reduced Connect fare if they meet the following criteria:
A senior aged 65 or older
A person with a disability
Medicare cardholder
Student with a valid high school or DCTA issued ID
3. What are the DCTA services I can ride with Connect Bus fare?
You can ride the Lewisville and Denton Connect Buses, Highland Village Connect Shuttle and the University of North Texas Campus Shuttles.
4. If I want to transfer to the A-train for a two-hour trip but have already purchased Connect Bus fare, do I have to pay full price for a new local system pass?
We offer a Transfer Buy-Up for the Connect fare to a Local System 2-Hour pass and a Regional System 2-Hour pass. In order to use this you will need to get a transfer pass from your bus operator. Then you take the pass to the ticket window at the DDTC or a ticket vending machine on an A-train station platform where you'll select the buy-up option. From there you can choose the appropriate buy-up either for a local system or a regional system transfer—transfer passes within the Local System are valid for one hour and transfer passes within the Regional System are valid for two hours.
Make sure you don't throw away your transfer slip after you're done, you'll have to show both the transfer slip along with the new fare to the fare enforcement officer!
5. Are there any discounts for college students? Do students have reduced fare (student discount)?
UNT & NCTC students are able to ride DCTA's Connect Bus services for free with their student ID. TWU students can purchase reduced Connect Ticket books at the Union Room 209. We also offer the University Pass Program which is discounted passes for college students. Students can buy them online at RideDCTA.net or come into the DDTC and provide proof of enrollment.
6. I have to take two buses to reach my destination, do I have to pay twice?
No, you can request a transfer pass from your first bus operator and it can be used on your next bus. Keep in mind that transfer passes may not be used on the same route in the opposite direction.
7. If I don't have exact fare when boarding the bus, can the operator make change?
No, the bus operators do not carry cash so they're unable to make change. So be sure to have exact fare when you're boarding the bus!
8. I have a Local System pass. Will that work on DCTA's Connect Buses?
Yes, both Local System and Regional System passes are accepted on DCTA's Connect Buses.
9. How does someone qualify for free fares on DCTA's Connect Bus services?
A person qualifies for free fares on DCTA Connect if he/she is a sworn peace officer in uniform or with a visible badge or an ADA-certified rider with a valid ID. Children under five with a fare-paying adult also can ride for free.
Hope Reca helped answer all of your questions about Connect fare! You can also check out our fare information page on our website here for more: https://www.dcta.net/fare-information
Have another question you want our customer service team to answer? Here's how you can submit them:
Send your feedback via our GORequest online customer service tool and choose the menu option "#AskDCTA Series"
Drop a note in the comments section on our Hop on Board blog.
While we can't guarantee that every question submitted will be answered, we will consider all inquiries and will feature questions that will greatly benefit the majority of our riders!
---
Sign up for Updates
"*" indicates required fields