Rider Tips
Employee Spotlight: Walter Herron
April 18, 2018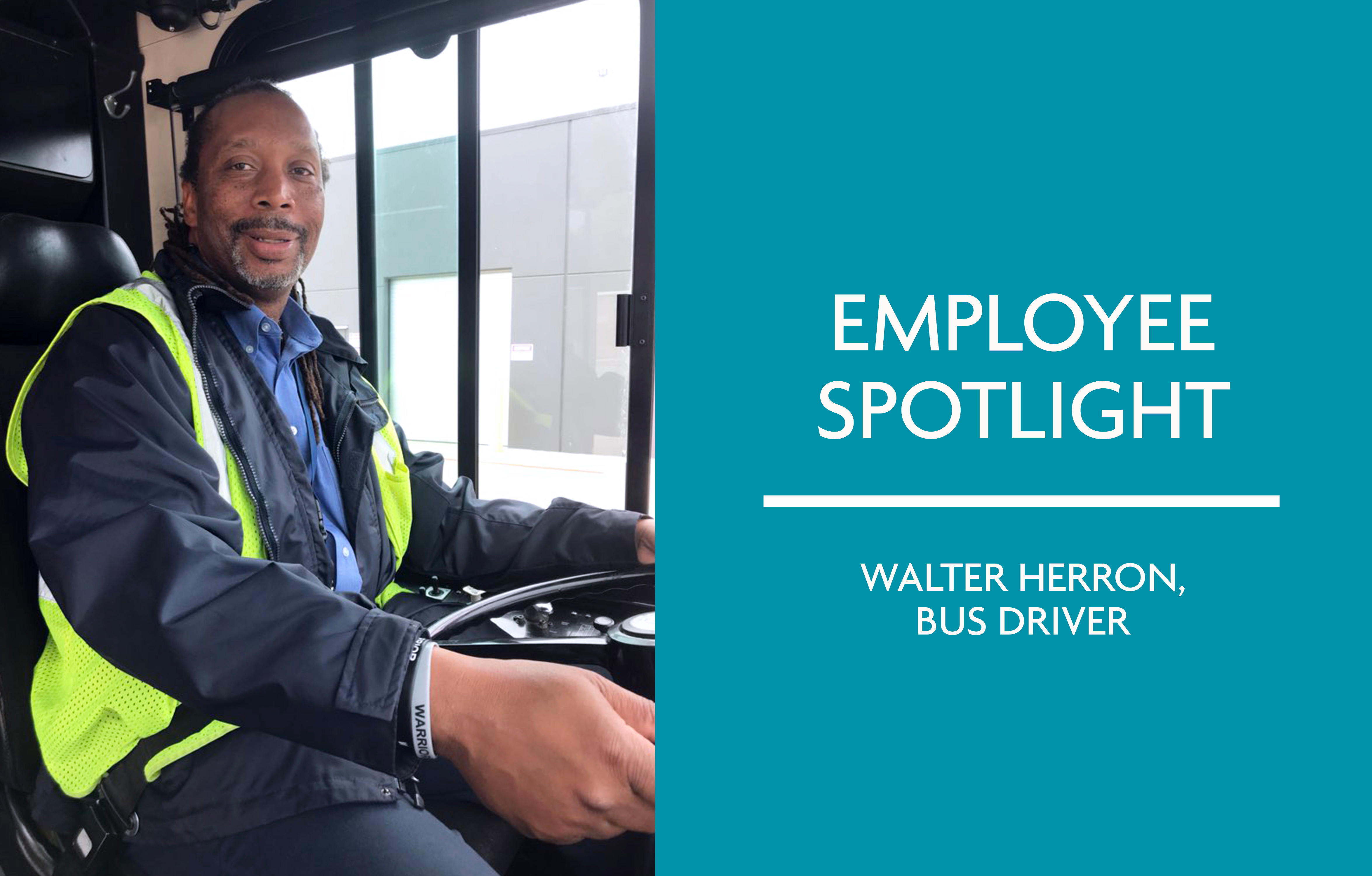 Its five o'clock in the morning at DCTA's bus operations and maintenance facility in Denton, Texas where Walter Herron circles a bus in a bright green construction vest. He checks the depths of the tires and the windows sturdiness by adding a little pressure to their surface. He enters the bus and inspects the seats and the emergency exits. Before he ever picks up any student, he makes it a point for their safety first and always.
Walter has been working for DCTA for four years and said he loves that he gets to meet a lot of different people around town. He was previously a veteran, and now he trains a lot of new DCTA recruits. He usually drives the Mean Green Campus Shuttle route for the University of North Texas (UNT).
"It's really a special thing when you see a student first come on your bus as a freshman, and suddenly some years go by and they're graduating seniors."
Walter always tends to have a full bus of students because he wants to make sure he gets them to where they need to go on time. He's a favorite amongst the students who he says he enjoys riding around.
When Walter isn't riding around campus, you can catch him at home watching sports on ESPN or keeping up with the news. On weekends, Walter can be found taking his two sons to their basketball games. One of his sons is 12-years old and the other is 10-years old. If they aren't playing basketball, they're playing football.
Walter loves his job, and we at DCTA appreciate him for all that he does to help move our riders to where they need to go!
Fun Facts about Walter:
What do you like to do a lot? Travel
Do you have any hidden talents or secret hobbies? Somewhat sing
If you could have one superpower, what would it be? Invisibility
What is your favorite dish? Fish
What is your favorite color? Blue for the Dallas Cowboys
What is your favorite TV show? Martin
What are your favorite books? Book written by Nelson Mandela, Barack Obama, W.E.B Duboise, Colin Powell, and Les Brown
What is one guilty pleasure you enjoy too much to give up? Ice cream
---
Sign up for Updates
"*" indicates required fields