News to Use
The 411 on the Trump Administration's Plan for Public Transit
February 10, 2017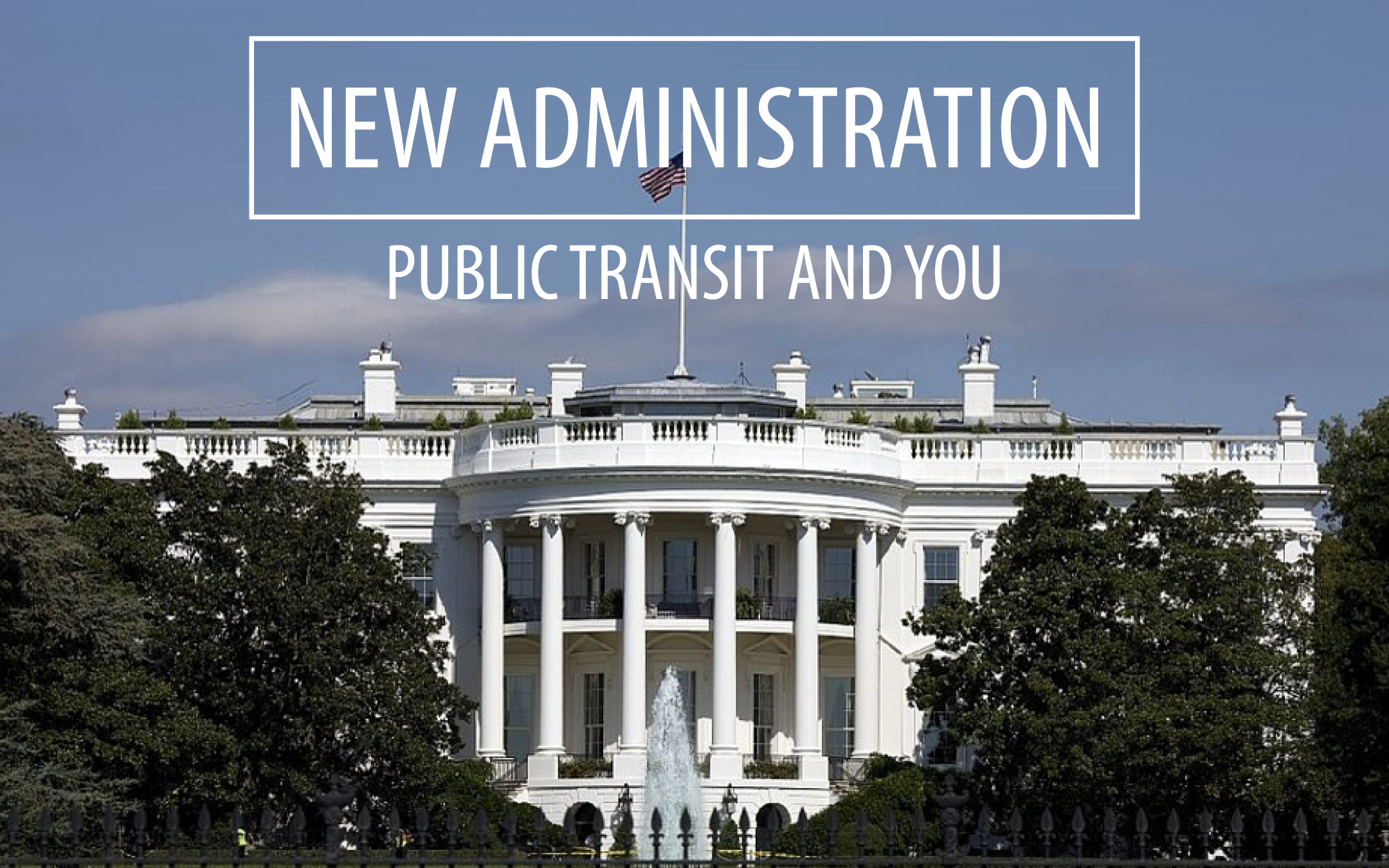 Public transit is an essential part of this country. In fact, nearly 70 percent of Americans showed support for investments to repair and improve public transit infrastructure, according to the 2016 First View Post-Election Research poll conducted by American Public Transportation Association. With a new White House administration, a lot of chatter has occurred about policy changes to public transportation; and we wanted to provide our readers with a comprehensive list of the new administration's vision and future plans for public transit:
Rail Infrastructure Makes the Administration Priority Project List
Priority List: Emergency and National Security Projects is a 50-project list outlining President Donald Trump's infrastructure priorities that would cost about $140 billion and employ the equivalent of 24,000 workers for 10 years. One key thing to point out is that rail infrastructure – including public transportation – accounts for about 44 percent of the total cost of all projects on the list. Read more here (Forbes): http://www.forbes.com/sites/datadesign/2017/01/31/3-charts-that-show-the-surprising-scope-of-trumps-infrastructure-plan/#63d7fb6a1c52
Public-Private Partnerships for Massive Infrastructure Funding
The new administration team has shown a strong preference for drawing in money from the private sector to pay for infrastructure priorities. Simply put – the idea is to offer financial incentives to private companies that want to support transportation projects. With this "public-private partnership," firms would bid on a project, build and maintain it for a set amount of time and recover costs through tolls or set state payments. Read more here (The Hill): http://thehill.com/policy/transportation/314095-trumps-infrastructure-plan-what-we-know and (Associated Press) http://www.businessinsider.com/ap-trump-advisers-tax-credit-plan-for-infrastructure-has-risks-2017-2
More High-Speed Rail Service
President Trump recently met with top airline executives about modernizing the country's infrastructure, which included a lack of high-speed rail service in the U.S. Read more here (The Hill): http://thehill.com/policy/transportation/318680-trump-laments-lack-of-high-speed-rail-in-us-during-meeting-with
He also expressed support for the controversial Houston-to-Dallas bullet train project. Read more here (Houston Press): http://www.houstonpress.com/news/trump-team-puts-texas-high-speed-rail-on-to-do-list-9140417
What's your take on the new administration's vision and future plans for public transportation in our country?
---
Sign up for Updates
"*" indicates required fields