News to Use
Follow That Trail: National Trails Day on the A-train Rail Trail
June 4, 2020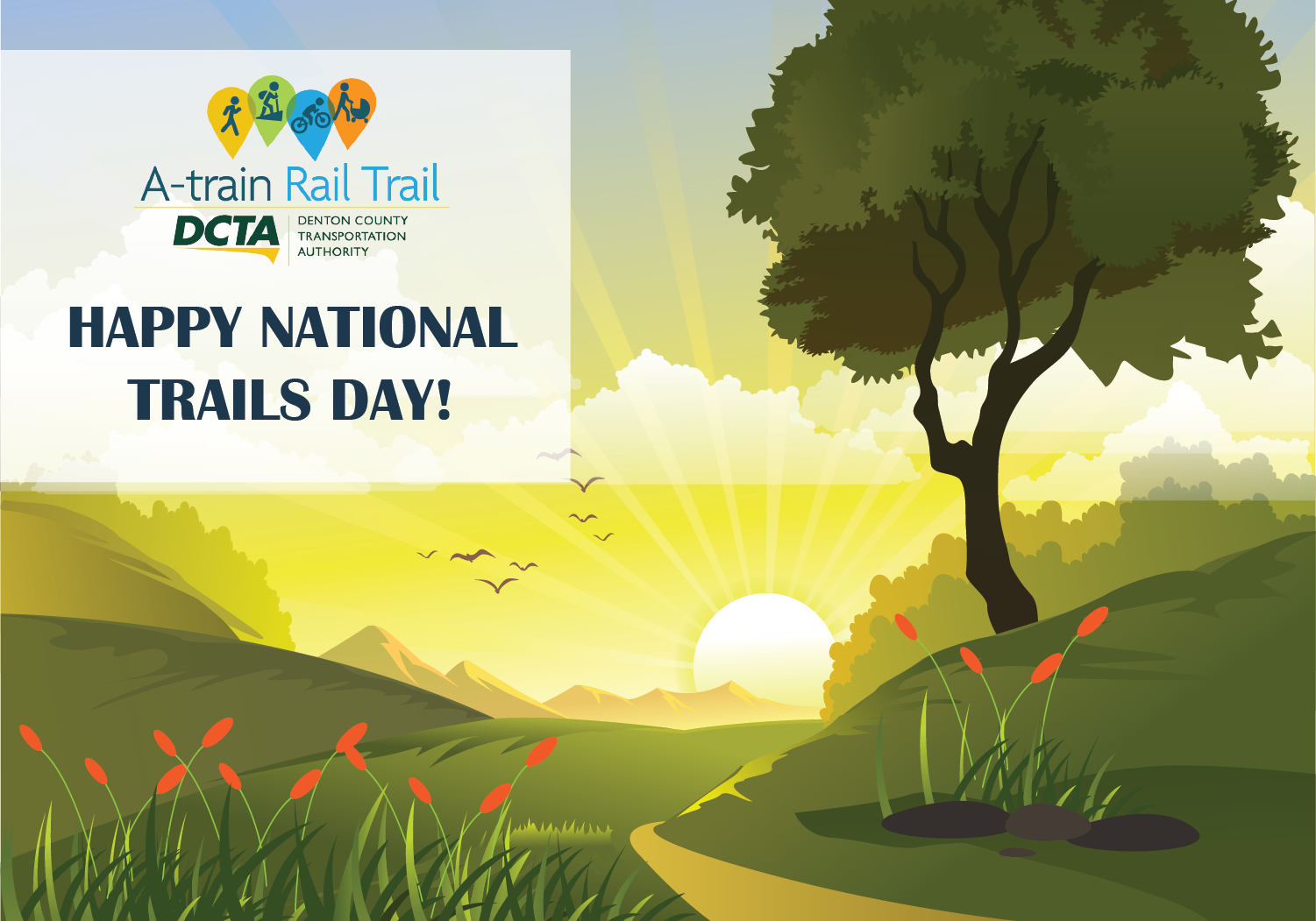 Mark your calendars for a summer social distance celebration – National Trails Day! Plan to spend Saturday, June 6, celebrating National Trails Day by taking a walk, run or bike ride on your favorite trail. Each year, people all across the country unite on the first Saturday of June in celebration of the American Hiking Society's National Trails Day. We won't be meeting in person, but we can still protect and promote trails and access to quality green spaces while social distancing. 
The A-train Rail Trail is our favorite trail, for obvious reasons. Our A-train Rail Trail runs alongside our commuter rail line and was designed to complement its surroundings and adjacent facilities. The 19-mile trail is one of the longest trails in the region and allows residents to take advantage of the parks within the region and moves north and south. This outdoor space connects existing transit facilities with key destinations within our three member cities – Denton, Lewisville and Highland Village – and surrounding areas.
Walk the Trail and Ride our A-train
What this means is you can walk part of the 19 miles then ride our A-train for part of your journey. If you are riding a bike on our rail trail and need a break, don't worry, we allow bikes on our A-train too! Just hop on board the A-train (make sure you have valid fare) and ride to your destination. Watch our bike video to learn how simple and fun it is to bring your bike when you #RideDCTA.
How To Access our A-train Rail Trail
Want to use our rail trail and connect to the A-train but aren't sure how? We've mapped it out for you! Here is a simple A-train Rail Trail walk or bike ride itinerary suggestion:
View the A-train schedule for departures and arrivals. 
Start the rail trail at Lewisville Toyota Railroad Park. 
Travel north on the rail trail by walking, running or by bike. 
Arrive at the Old Town station, purchase, a Local AM/PM pass at the ticket vending machine at the station. 
Wait for the A-train to arrive, ride the train north to Denton.
If you want to walk or bike more of the trail you can get off at the MedPark station or ride the A-train to the end of the line in Denton to the Denton Downtown Transit Center (DDTC). There is much to see and do in downtown Denton! Discover Denton and the Denton Square are a short walk or bike ride from the DDTC. 
To return to your point of origin, go to the DDTC and ride the A-train south. (After reviewing the A-train schedule ahead of time for departure times of course!) Hop off at the Hebron station and walk to Lewisville Toyota Railroad Park, your point of origin. It's that simple!
Safety is always our top priority at DCTA. Please stay alert when you are on our rail trail and around the A-train! Learn how to ride safely and avoid hazards by visiting our safety web page.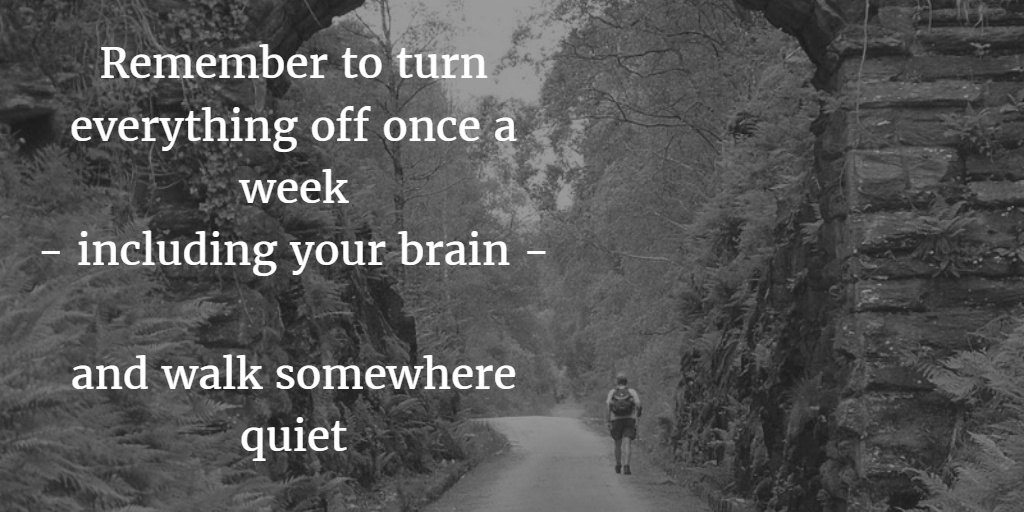 If you're looking for an activity that will bring you a change of scenery and get your heart rate up, this is it! There are many health benefits to hiking, walking, and biking a trail. Enjoying outdoor time on a trail will also boost your mood and creativity. If you're "bored in the house and are in the house bored" as my daughter says on TikTok, plan to walk, bike or run the rail trail and ride the A-train on Saturday, June 6! This will be a boredom buster for sure.
How do you plan on celebrating National Trails Day? We hope you will use our rail trail. Let us know in the comment section below about your rail trail activity!
---
Sign up for Updates
"*" indicates required fields