Fun Things To Do
Fun Things to Do: Highland Village Balloon Festival
August 17, 2016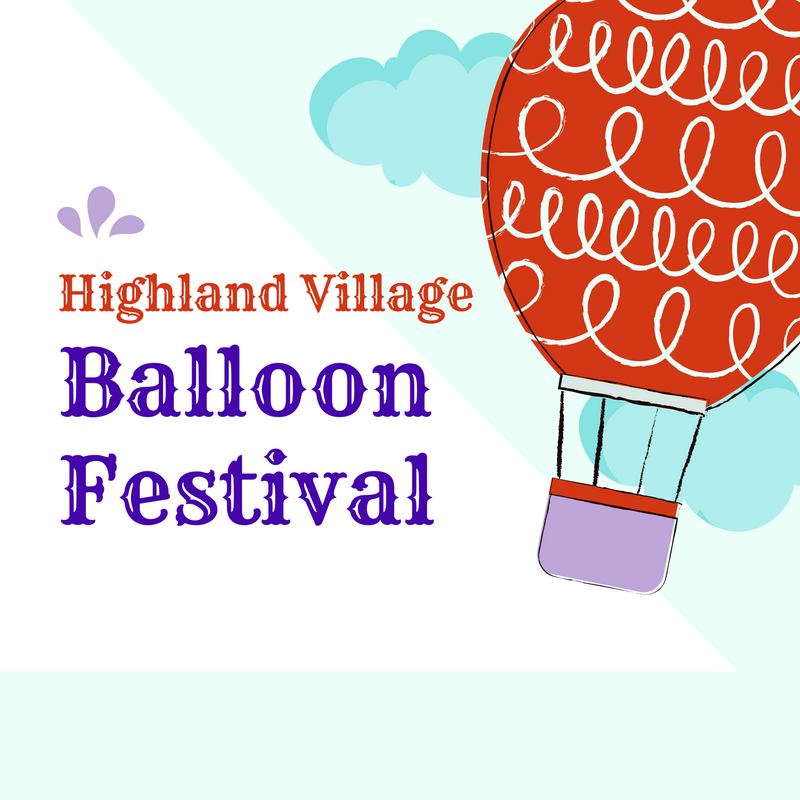 Back-to-school signs and sales have started making their annual appearance – an inevitable reminder that summer is almost over. Make the most of it and fill the last few weeks of freedom with fun activities to finish your summer strong!
The annual Highland Village Balloon Festival is the perfect way to close out the summer season. The festival will be held Friday, August 19 through Sunday, August 21 and will feature fun activities for the entire family, including:
Wiener Dog Races — Yes, you read that right! Several of our furry four-legged friends will be competing for first place at the wiener dog races. Have a dog that weighs less than 30 pounds? There's still time for you to enter and see if your pup can become the ultimate wiener dog champion! Qualifying races begin Saturday, August 20 at 9 a.m.
Kids Zone — Feed animals at the petting zoo, jump inside bounce houses, and climb aboard the Boogie Woogie Choo Choo Train! Children of all ages (parents can be kids too) can have fun in the Kids Zone.
Entertainment — Enjoy an array of music from live bands, check out the car show, support or participate in the Hot Air 5k Fun Run, browse the arts and crafts booths, and of course indulge in the delicious festival food! We will be on-site on Friday and Saturday with goodies, gifts, and a chance to win an awesome prize pack in our raffle – so stop by and say hi!
Iconic Hot Air Balloons — Watch the morning and evening mass ascensions and stay for the balloon glow at night (with a special appearance from an iconic yellow bird who tawt he taw a putty tat). For those who want to be a part of the action, you can take a tethered balloon ride with pilot Pat Harwell in the maverick balloon.
Need a ride to the balloon fest? Take our complimentary shuttle which you can catch at the Highland Village/Lake Lewisville A-train Station to get to all the fun activities! DCTA shuttles will operate Friday, August 19 and Saturday, August 20, every 20 minutes, from 5 p.m. to 11 p.m. For more shuttle information, visit http://bit.ly/2aSJAXj.
Whether you want to participate in the 5K Fun Run or sit back and watch the wiener dog race, we can get you there. Tell us what you're planning to do at the festival in the comment section below!
---
Sign up for Updates
"*" indicates required fields