Fun Things To Do
Fun Things to Do in February: Small Business Edition
February 1, 2021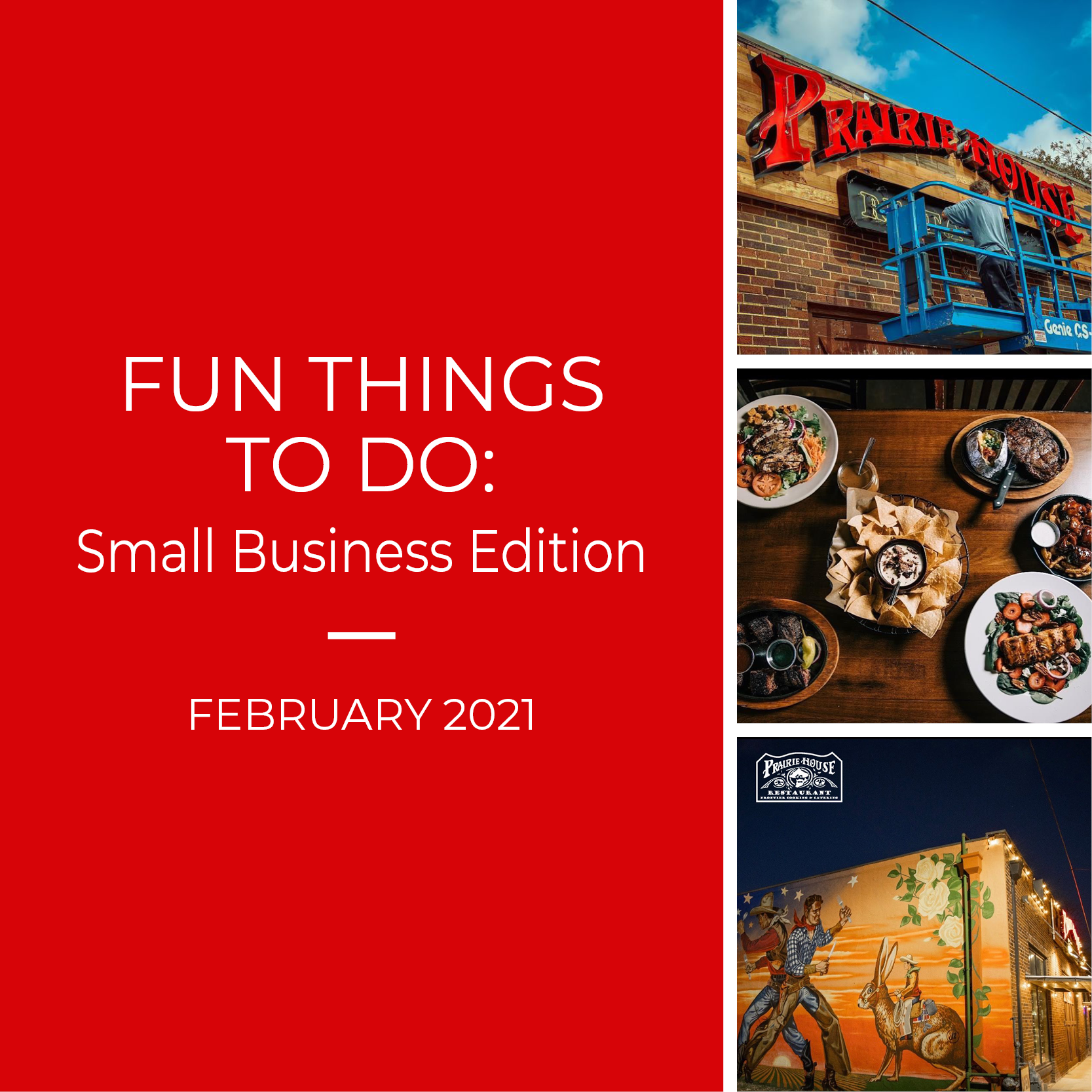 Our Fun Things to Do blog series is back for 2021! This year, we're focusing on small businesses throughout Denton County and how you can #RideDCTA to #SupportLocal. This month we talked with Karlie Hollenbeck, Assistant General Manager/Hospitality Manager of Prairie House Lewisville, formerly known as J2 Steakhouse. Keep reading to learn why they changed business models, what they offer and more! Photos courtesy of Prairie House Lewisville.
What is Prairie House Lewisville?
Prairie House Lewisville serves Texas fare with a selection of steaks grilled over an open mesquite wood fire, BBQ and home-cookin' in the heart of downtown Lewisville. It is kept up by friendly staff who will make you feel right at home. Not only is the food incredible, but their wine and whiskey are delicious and locally sourced.
"We want to be sure that there is a little bit of something for everyone at Prairie House," Hollenbeck said. "We take great pride in not only our food and drinks but also the vibe and ambiance the old feed mill provides. Our goal is ensuring great food and service to match."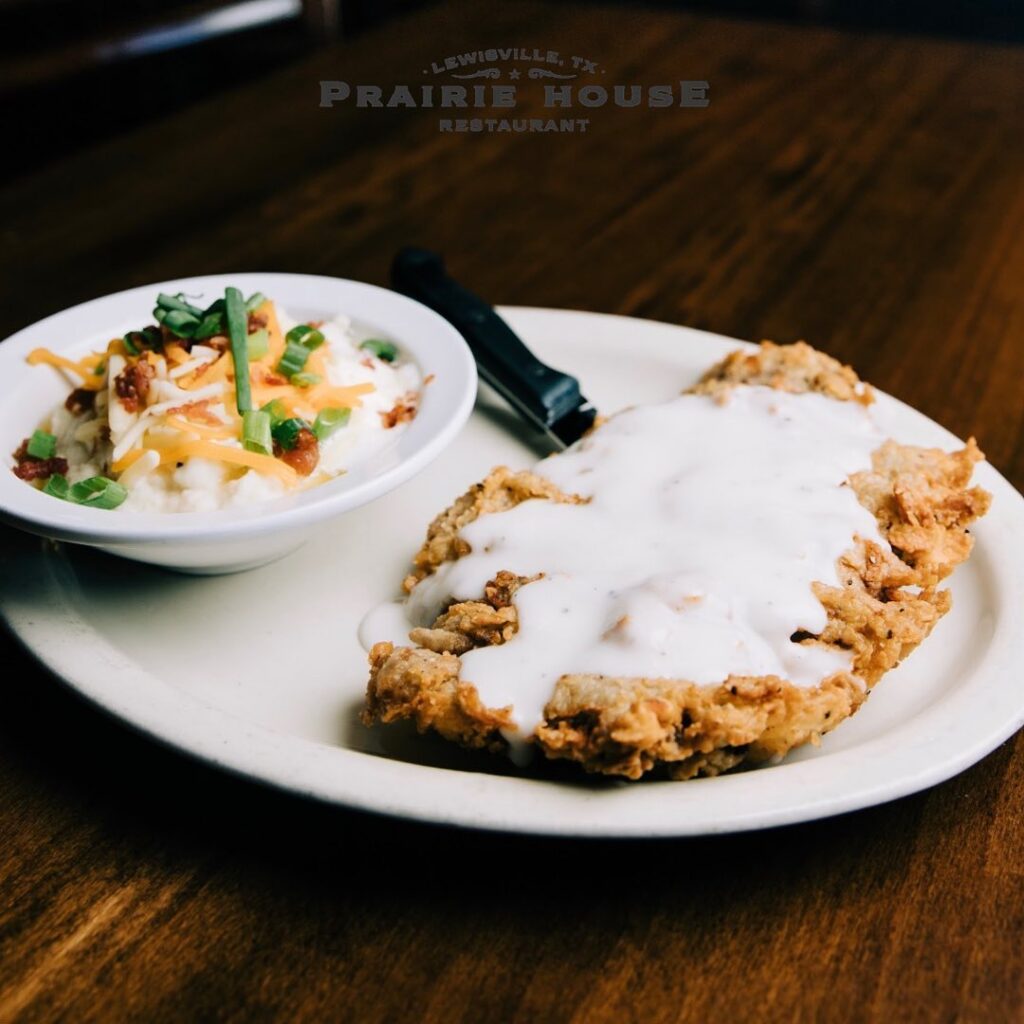 Prairie House Lewisville's History
Prairie House is located in Downtown Lewisville in the old Lewisville Feed Mill building. After operating for 124 straight years, the Lewisville Feed Mill at 119 E. Main St is a Lewisville staple with lots of history.
Originally, Prairie House Lewisville opened as J2 Steakhouse and had a great two years serving the community as an upscale restaurant experience that specialized in dry-aged meats. In 2020, COVID-19 had its way, and along with many other local businesses and restaurants, they were forced to close in March. When it came time to reopen, the Murrays, who owns the business, decided it was time for a rebrand.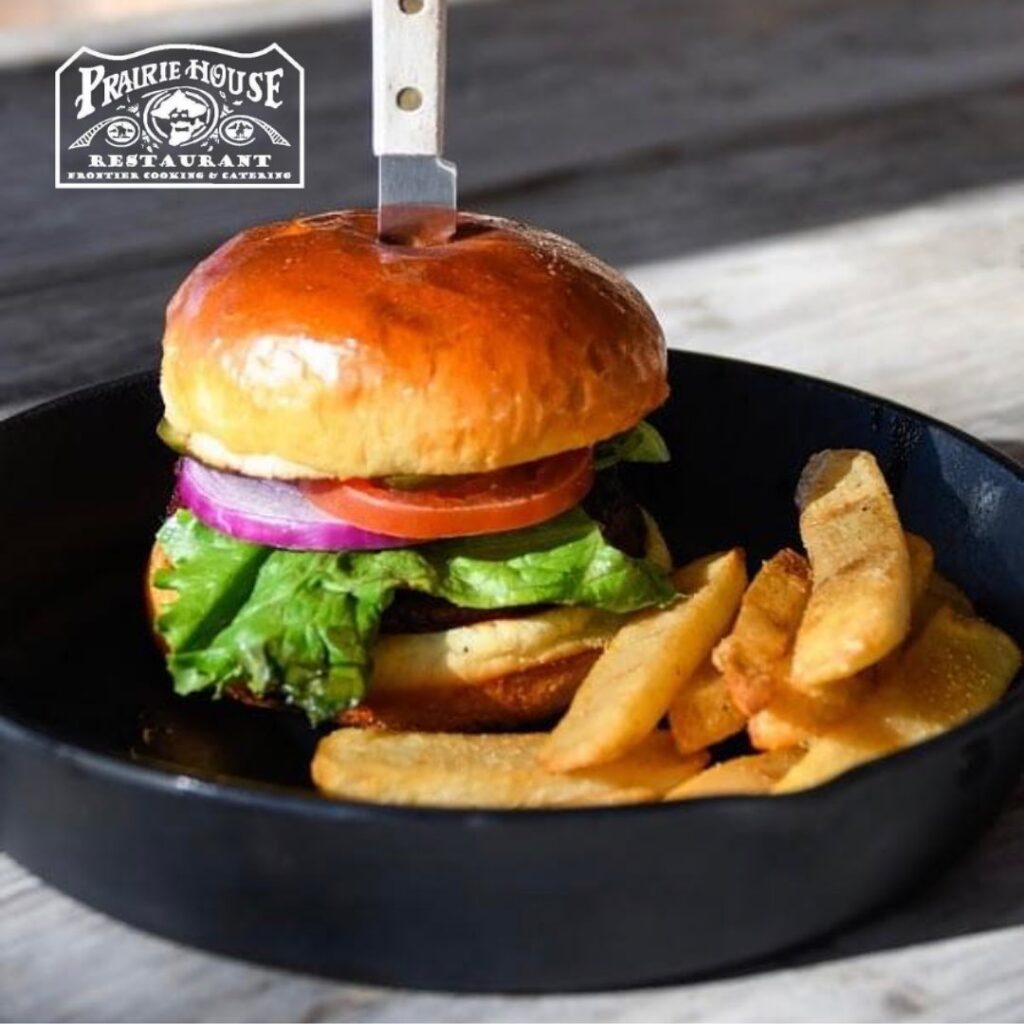 They reopened as Prairie House Lewisville, based on the Murrays first Prairie House location in Cross Roads. Prairie House Cross Roads has been serving up good food since the 90s, making it a successful business model now in the heart of Lewisville.
Along with both Prairie Houses, the Murrays also own Elm Fork off of I-35 in Hickory Creek. Elm Fork is more of a tap house style, but just like the Prairie House restaurants, it's of great quality.
Local Supporting Local
Not only is Prairie House Lewisville a local business with deep roots in Lewisville, but the restaurant also supports other local businesses. Bendt Distilling Co. is a small-batch whiskey distillery located in Lewisville, and Prairie House proudly serves their products.
"The Lewisville community has always been tight-knit," Hollenbeck said. "Old Town Lewisville has come a long way in the past few years, and it's been an incredible journey so far. We are proud to be a part of it."
How to #RideDCTA to Prairie House Lewisville
There are a few ways you can get to Prairie House Lewisville depending on where you live. Our favorite option is taking our A-train to the Old Town Lewisville station and walking the 10 minutes to downtown. The great thing about walking is you get to see all the great places downtown Lewisville has to offer, plus, who doesn't love some fresh air?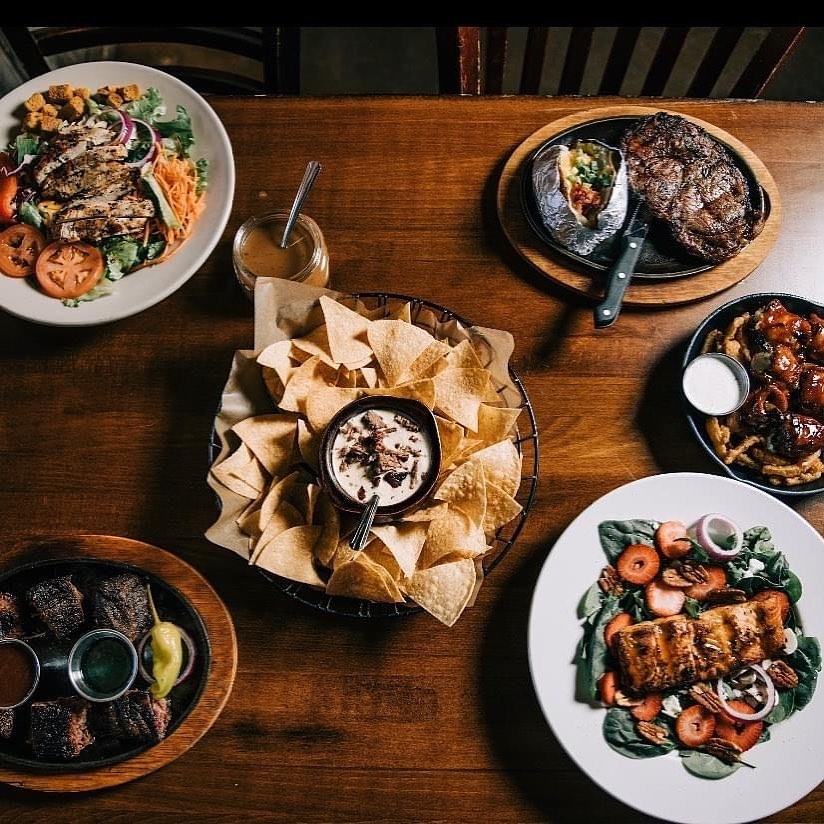 Another option is riding our Lewisville Connect Route 22 and getting off at EB Main at Kealy. From there it's just down the road!
We hope you liked our Fun Things to Do 2021 revamp. We plan to showcase more businesses throughout the year. What small businesses would you like us to future next? Let us know in the comment section below!
---
Sign up for Updates
"*" indicates required fields