Fun Things To Do
Fun Things to Do in the Month of Love (February)!
February 1, 2018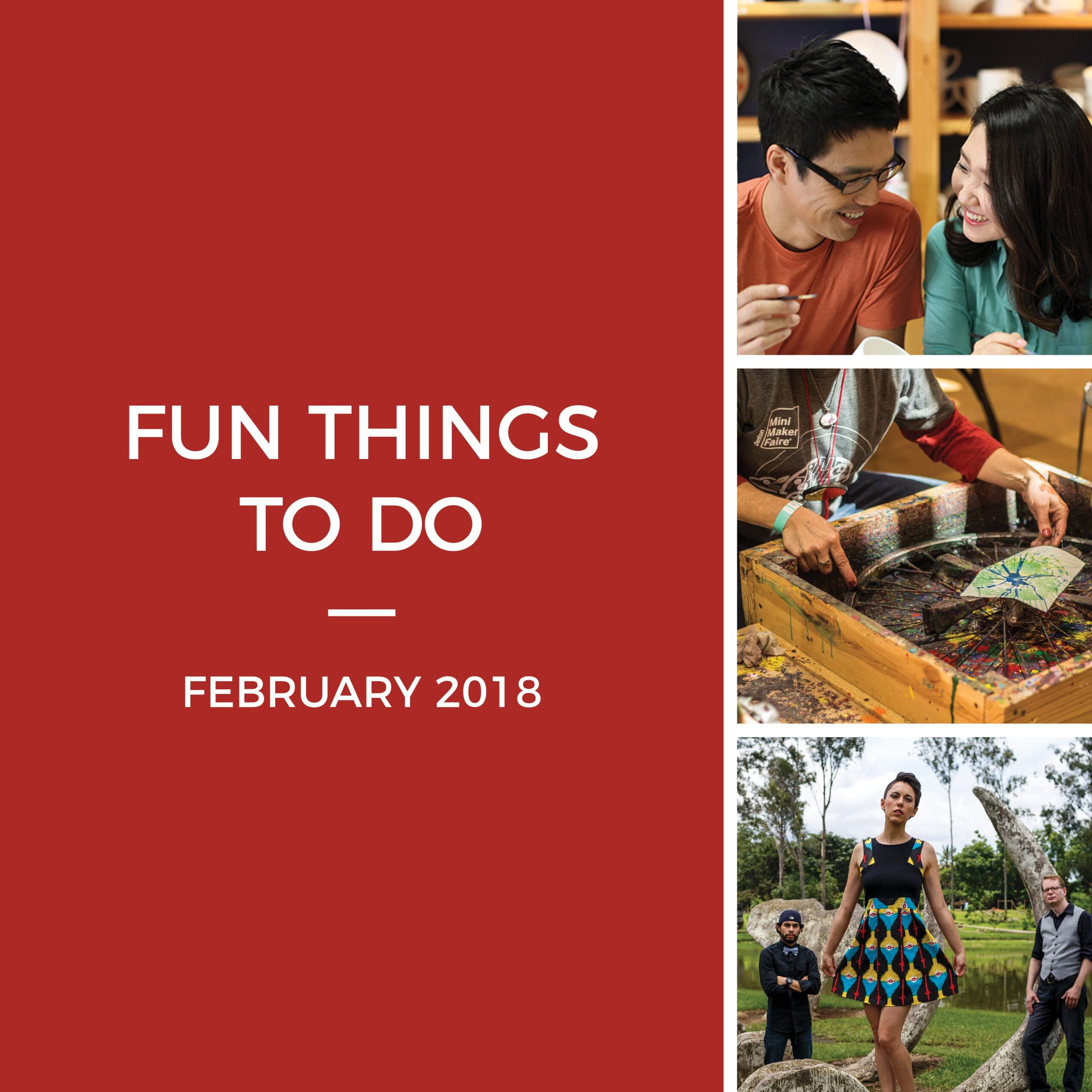 February is full of candy hearts, Valentine's Day cards and a whole lot of love! Whether you're looking for a romantic February 14 date night idea or you're wanting to hear some great music from Texas musicians, there are a variety of events happening around North Texas this month. See how we can get you to all these events!
Highland Village Father-Daughter Valentine's Dance
It's the month of celebrating love and relationships – even between dads and daughters! The City of Highland Village's annual Father-Daughter Valentine's Dance will be full of dancing, dinner and door prizes and gives dads and daughters the opportunity to have a night of fun and laughter before Valentine's Day. The dance is from 6:30 p.m. to 9 p.m. on Friday, February 2, at the Hilton Garden Inn in Lewisville. Take Lewisville Connect Route 22 to get to the dance and shake your tail feather (PLEASE NOTE: Services end at 8:30 p.m. to get back to the A-train Hebron Station). For more information, visit highlandvillage.org/Calendar.aspx?EID=1227&month=2&year=2018&day=2&calType=0.
First Friday Denton
First Friday Denton is back in February to celebrate all styles of artistry throughout North Texas! This free monthly event has everything from beer samples at the Discover Denton Welcome Center to mini concerts at A Creative Art Studio, all while providing opportunities for people of all ages. The event is from 6 p.m. to 10 p.m. on Friday, February 2, on the downtown Denton Square. Take Denton Connect Routes 7 and 8 to go explore the talented artists, musicians and more! For more information, visit firstfridaydenton.com.
Texas Tunes – Gina Chavez
Texas Tunes is back this year! The event goes on throughout the first half of the year and celebrates Texan musicians by showcasing an act every month. Austin-native Gina Chavez will perform in February, showcasing her Latin-folk music that combines vintage pop, reggaetón, folk and bossa nova. The concert starts at 8 p.m. on Saturday, February 10, at the MCL Grand Theatre. Tier 1 seats are $30 and Tier 2 seats are $20 with a special day-of rate of $15 for Lewisville residents (based on availability). Take the A-train to Old Town Station to get to and from the concert. For more information and to purchase tickets, visit mclgrand.com/performances/mcl-grand-presents/texas-tunes.
Color Me Mine Valentine's Date Night in Highland Village
Love is in the air! Color Me Mine's "Valentine's Date Night" will feature private table reservations for up to two hours for you and your valentine to get creative and make lasting memories this Valentine's Day! The $20 reservation fee for 2 people and $40 reservation fee for 4 people includes a private table, studio fees and chocolates (pottery pieces will be purchased separately). The event is from 6:30 p.m. to 8:30 p.m. on Wednesday, February 14, at Color Me Mine in Highland Village. Don't worry about driving to your Valentine's date night – take the Highland Village Connect Shuttle! For more information, visit highlandvillage.colormemine.com/AllActivities.tpl?p=All%20Activities.
Denton Arts and Music Awards
Join the Dentonite in honoring Denton artists, musicians, journalists and more in the second annual Denton Arts and Music (DAM) Awards! North Texas residents can vote on who they want to win, and all winners will be announced at the awards at 6 p.m. on Friday, February 16 at the Greater Denton Arts Council. The event is free, but a $5 donation to the Summer Arts Program is suggested. Take Denton Routes 7 and 8 to see who takes home the prize (PLEASE NOTE: The last bus departing the Downtown Denton Transit Center on Fridays is at 9 p.m.). For more information, visit facebook.com/events/275097976292362/.
Denton Mini Maker Faire
Whether you're an engineer, a crafter or a scientist, Denton's Mini Maker Faire is the perfect place for "makers" to show off hobbies and talents. The event provides a space for people to learn about what others are interested in while also showing what they know and love. The Maker Faire will go from 10 a.m. to 5 p.m. on Saturday, February 24, at the Denton Civic Center. It doesn't cost much to experience the Maker Faire, with early bird tickets priced at $4 and tickets after Thursday, February 1, priced at $5. So, whether you want to see some robotics, learn new ways to paint or peek into the University of North Texas (UNT) Media Library, take Denton Connect Routes 5 and 6 to see a variety of hobbies and talents. For more information, visit denton.makerfaire.com.
Are you excited about all of the fun events happening this month? Let us know in the comments what events you plan to attend!
---
Sign up for Updates
"*" indicates required fields