News to Use
Get Your Ticket to Adventure with Our Summer Youth Pass
May 4, 2016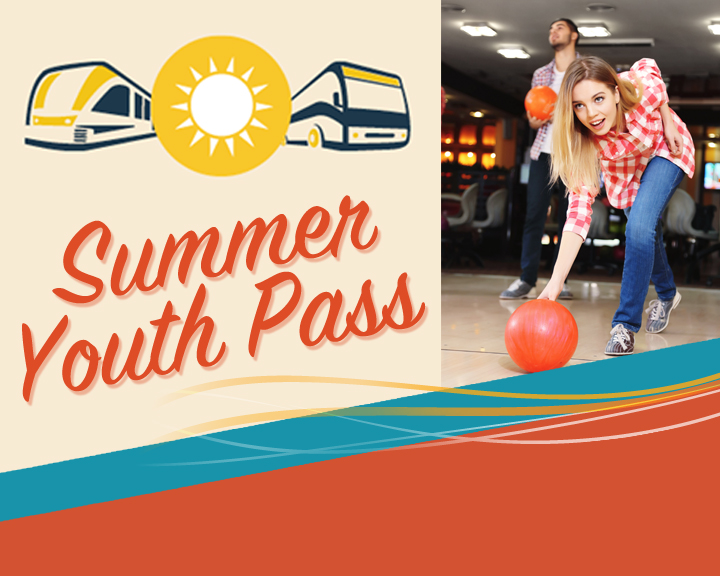 It's that time of year again which can only mean one thing – it's time to purchase your DCTA Summer Youth Pass! For only $30, kids can navigate our entire local system in June, July, and August. One new exciting addition this year is the inclusion of our new services in Highland Village: Connect Shuttle and Community On-Demand. Kids can use these new Highland Village services get to the Shops at Highland, parks, rec centers, and much more!
Interested in finding all the cool summer hangouts accessible via DCTA? Take a look at our Summer Youth Pass brochure. We know we've convinced you to get a pass, which you can purchase at www.DCTASummerPass.net. You can also purchase them at the following locations:
Euline Brock Downtown Denton Transit Center (DDTC)
Lewisville City Hall
Highland Village City Hall
Have questions or concerns about our system? Give our Customer Service team a call. Our trained professionals can walk you through every step of the process so that you and your kids feel confident and ready to take on the summer.
Speaking of taking on summer – make sure to share all the cool places you've visited using our Summer Youth Pass and by posting it on our Facebook and Twitter pages using the hashtag #DCTASummer!
For more information about our Summer Youth Pass program, visit www.DCTASummerPass.net.
---
Sign up for Updates
"*" indicates required fields