Features and Profiles
Why I Ride – Rachel Snadow
January 25, 2017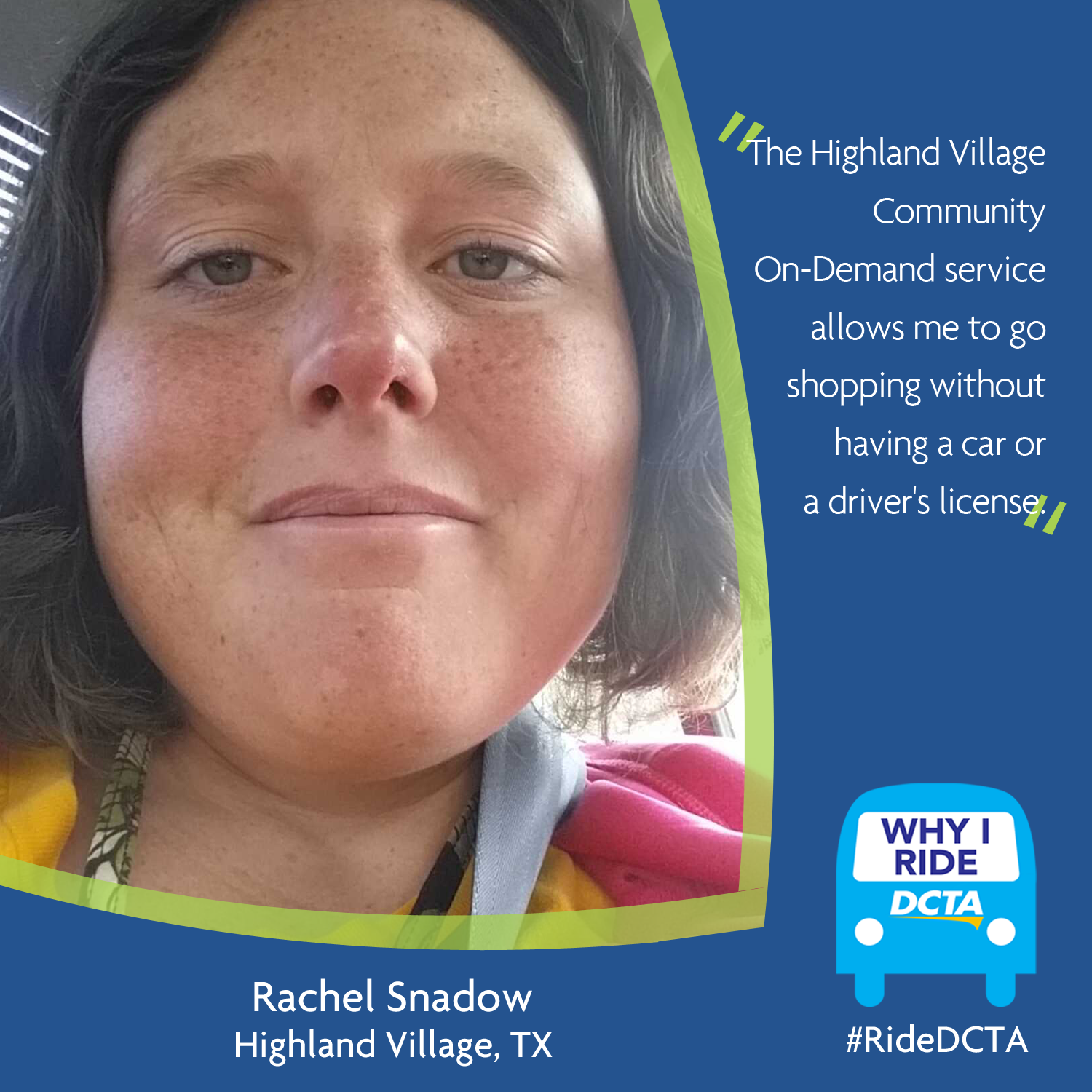 Rachel Snadow of Highland Village enjoys the freedom of being able to ride around Denton County while using our services! See what else she had to say about us:
Q: What do you enjoy the most about riding DCTA?
A: DCTA is very relaxing to ride! The buses are clean, their operators are courteous and last but not least; the Highland Village Community On-Demand service allows me to go shopping without having a car or a driver's license.
Q: What are some of your favorite things to do while riding DCTA?
A: One of the things that I frequently do while riding DCTA is meet up with friends at a coffee shop once a week and go grocery shopping.
Q: Do you have any advice to offer about riding DCTA to passengers and non-passengers?
A: The GoPass℠ mobile app is awesome, especially if you want to charge your bus pass to your credit card. Also, for the Highland Village Community On-Demand service, make sure you call a few hours to several days in advance to schedule your trip.
Thanks for sharing with us! Why do you ride DCTA? Tell us here for a chance to win a 10-pack of regional day passes!
---
Sign up for Updates
"*" indicates required fields