News to Use
Highland Village – Member City Highlight
October 11, 2016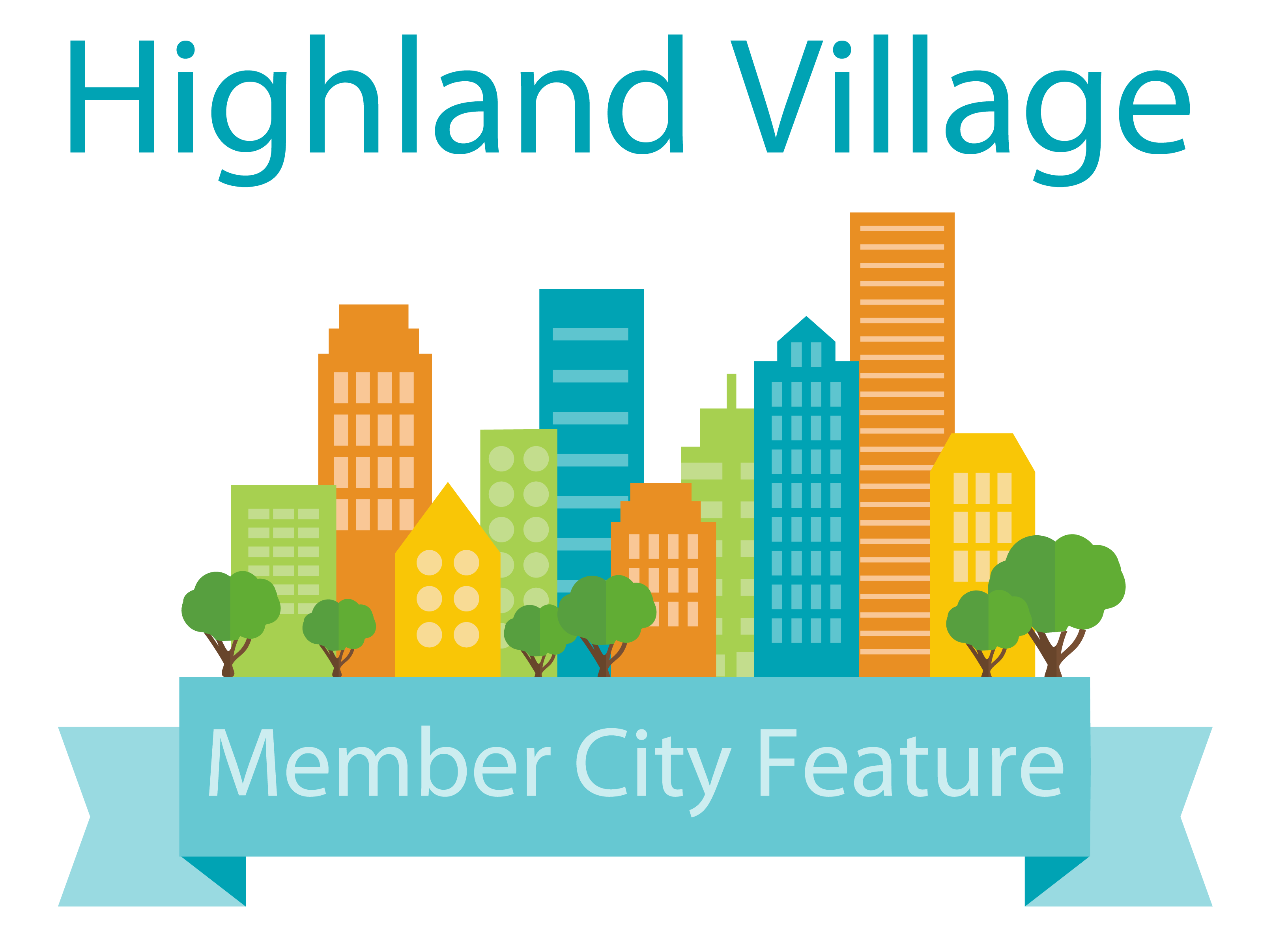 With more than 40 cities in Denton County it's easy to fill your weekend dance card with special events, festivals, fairs and more! But how do you choose? You could flip a coin, or you could take my advice and see what Highland Village has to offer. If you're looking for a cost-effective way to add a little fun to their your time, then this info is for you!
If you've never been to Highland Village, I urge you to go. From their tree-lined neighborhoods to their expansive shopping options, Highland Village is a great place to spend the day. In addition to their daily landscape, they also have some spectacular events that will lead you right into the holiday season singing your favorite holiday tunes and dreaming of eggnog and roasted turkey!
Check out these free and family-friendly events in Highland Village:
October 15 – Concert in the Park – 7 p.m.
Grab your lawn chairs, blankets, friends and food and head to Doubletree Ranch Park to see Warehouse: A Dave Matthews Tribute Band. Kick back and enjoy the familiar sounds of the band; and if your picnic basket isn't enough, concessions from Edison Coffee Co. are available for purchase.
October 22 – Concert in the Park – 7 p.m.
Late October should bring a cold breeze and the need for hot chocolate and warm blankets. Take advantage of the seasonal change at Unity Park where you can see The Reflections play. The Reflections are a 1950s rock and roll and doo wop band that will not disappoint. And if the Texas heat is still present you can enjoy concessions from Kona Ice available for purchase.
November 5 – Fall Festival – 10 a.m. to 2 p.m.
What's a better way to kick off the holiday season than with the Highland Village Fall Festival? Enjoy live music, carnival games, bounce houses, face painting, balloon artists, artisan displays, crafts, food vendors, and more at Unity Park.
November 19 – Our Village Glows
Our Village Glows is not to be missed! Enjoy this festive community event that's a holiday tradition. The event features the lighting of a 60-foot Christmas tree and a light show featuring more than 245,000 LED lights synchronized to holiday music. The celebration also includes activities for the entire family including musical entertainment, horse-drawn carriage rides, face-painting, cookie decorating, ornament making and Santa's arrival. Head to www.highlandvillage.org for event details.
For those from out of town who are heading into Highland Village, don't forget that you can take the A-train to the Highland Village/Lewisville Lake station and jump on the Connect Shuttle, Monday through Friday, from 5 a.m. to 10 a.m. and 3 p.m. to 9 p.m. If you're traveling outside of operational hours, check out our new Uber discount for a trip between the Highland Village/Lewisville Lake station and any destination in the Highland Village Zone. For more information on DCTA services in Highland Village, visit https://www.dcta.net/routes-schedules/other-dcta-services/pilot-highland-village-services.
---
Sign up for Updates
"*" indicates required fields