Rider Tips
Get a [turkey] leg up on traffic!
October 12, 2016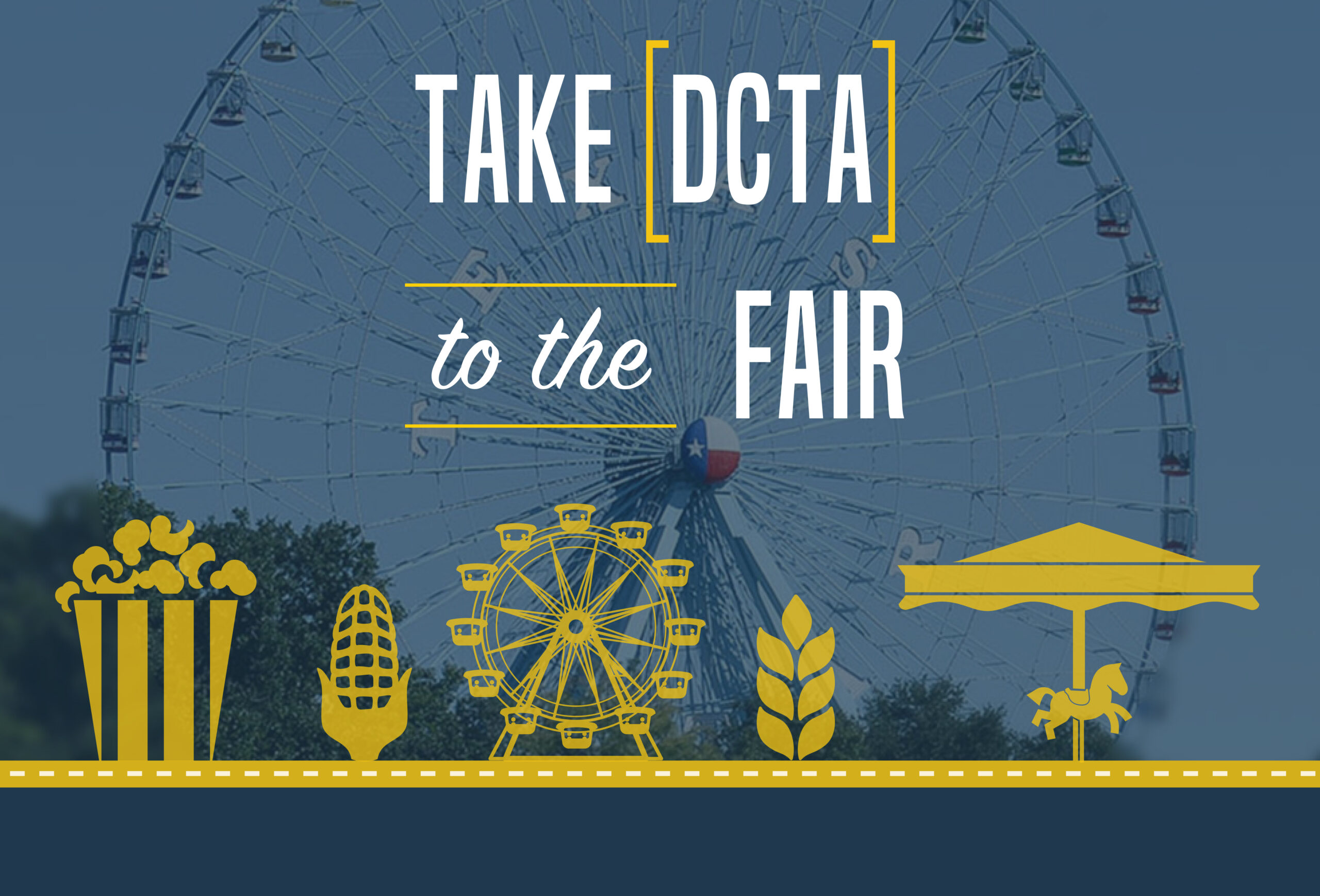 If you've been on I-35E lately, then you know it doesn't really look like a place you want to spend the first hour or two of your day on the way to the State Fair of Texas. While construction and congestion can be their own form of adventure, you might want to try something different this year.
What if I told you that you could skip the highway and the parking lot and breeze right into Fair Park? With DCTA, that is exactly what you can do! Pick up our A-train at any of our five stations in Denton County, make an easy transfer to DART's Green Line at Trinity Mills, and complete your trip right outside the gates of the State Fair of Texas.
DCTA has worked to make your fair day experience even easier by adding extra trains on Friday and Saturday. Just make sure to plan your trip beforehand with our special schedules, since the A-train does not meet every Green Line arrival at Trinity Mills. We would hate for you to get stranded!
And for only $10 for a Regional Pass (that's less than you'd pay for parking), you can use the time you usually spend fighting traffic on something fun. Read a book, play on your phone, or chat with your friends or family. Get a [turkey] leg up on traffic and get to the real turkey legs before everyone else!
And once we have gotten you to the fair (and you have eaten your turkey leg), you might want to take a picture of your fun day and enter it into our #DCTAFairFun Photo Contest. You could win a prize pack, including DCTA swag and a $50 gift card! Then, when you've seen all you can see and worn yourself out, don't worry about finding your car, making your way out of the maze of parking, or keeping your eyes open on the road. Let DCTA take you home again, with one more simple transfer at Trinity Mills. You can even snooze on your way home if you like – we don't mind!
---
Sign up for Updates
"*" indicates required fields