News to Use
How DCTA is Weathering the COVID-19 Storm
April 22, 2020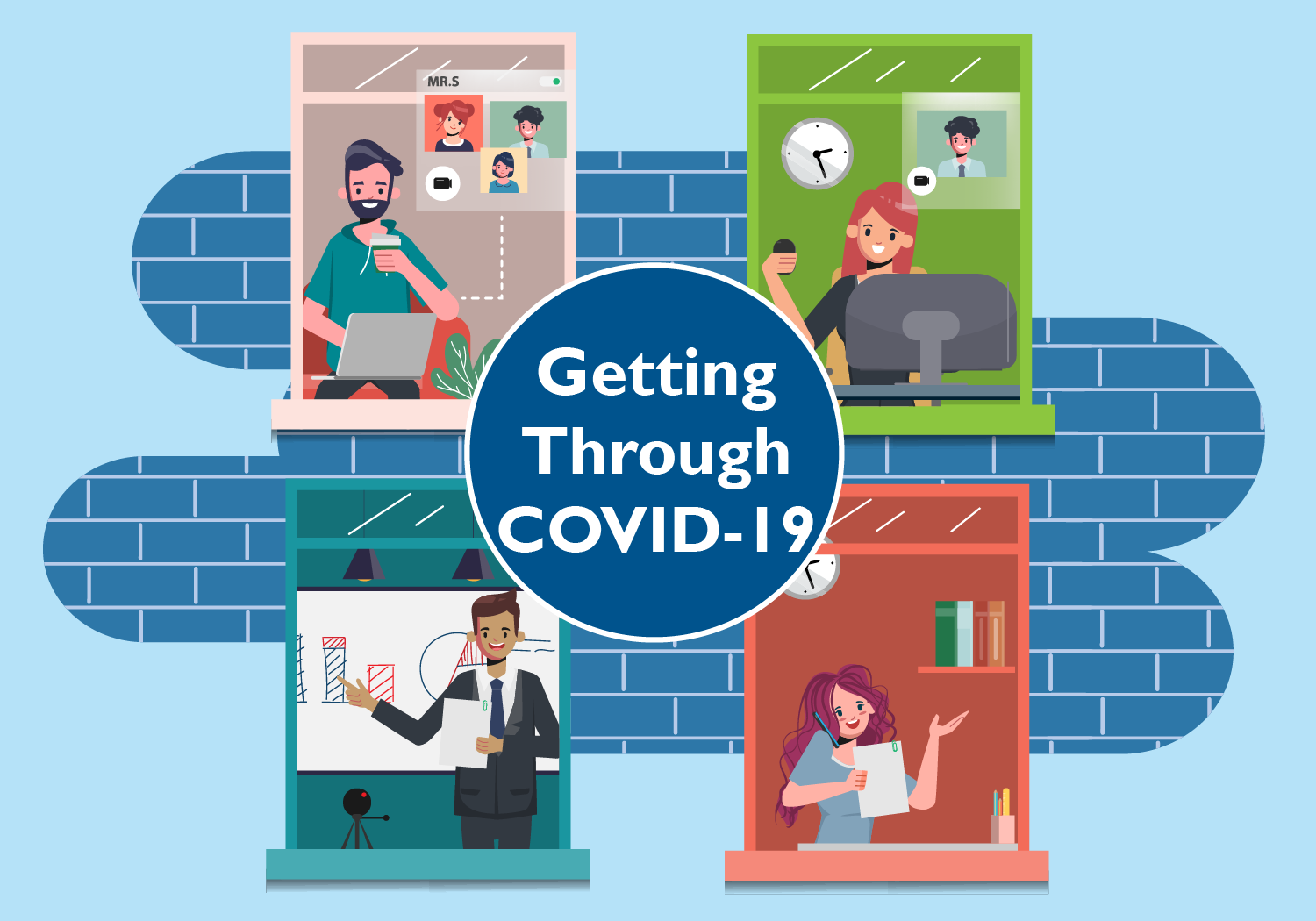 Like most of you, daily life at DCTA has changed drastically! Many of our employees are learning to work from home, some staff are going into the office as needed and our bus and rail operators are on the frontlines getting passengers to their essential destinations. We've all had to adjust, but this has taught us that we are resilient.
When we band together, we can make anything happen – even in the middle of a global pandemic. At DCTA, we've adapted how we do our day-to-day business and have come up with creative solutions such as themed video conference calls, virtual Skype lunches where we share what's on our minds, play show and tell and more. For our operators, their bus or train is their home, and we are doing everything we can to make sure their home is protected. Not only for them but for everyone around them.
Read on to learn more about the unique ways we're getting through this together!
Focusing on What Really Matters and Showing Appreciation
While most employees at DCTA are working from home, the same cannot be said for our bus and rail operators. They are risking their lives every day by simply doing their job, but they continue to do it because they believe in our mission to improve mobility and right now, that means providing service for those who need to take essential trips. We made a video to thank our bus and rail operators, and all the other essential employees who are getting our community through this unprecedented time.
We are so proud of all the hard work our bus and rail operators, supervisors, customer service representatives, mechanics and all the staff are doing! At DCTA, we're working hard to make sure they're protected. See our collage below to check out some of the faces who are keeping us moving!
Do you want to give a shout out to our awesome A-train operator or bus driver? Submit your compliment via our GORequest system and a supervisor will pass along the message! These shout outs mean more now than ever.
Making the Most of Our Time Together
While we understand the importance of social distancing, we really miss getting to see each other every day! We've come up with fun ways to stay connected while being so far apart. Every other week we have an "all staff" call where almost 40 of us jump on Skype and catch up with the latest DCTA news and efforts. It's been great to hear from our CEO and the executive team so often. We also host a weekly "Skype Lunch Bunch," where we play trivia and have pet show and tell!
It's usually said, those who work in communications are the spunky and creative ones, and our marketing and communications staff is no different! We've had themed Skype meetings to help lighten the mood. Check out the image below to get a peek into our "crazy hair" theme day!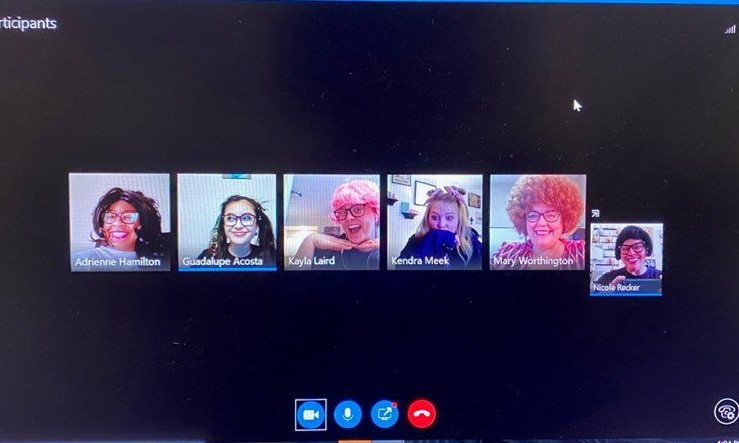 Supporting Our Many Communities
DCTA has always been for the people, and it's no different during the COVID-19 health emergency. Like our staff collage says below, we serve those who are giving back to the communities we live in. We serve the first responders, health care employees and delivery drivers who need to get to get to work. We serve the families who need public transit to pick up their weekly groceries. And we serve you.
Thank you for choosing to #RideDCTA for essential trips only during COVID-19. We miss our riders but are more than happy to do our part until this COVID-19 storm passes.
How are you getting through COVID-19? Any tips and creative ways you'd like to share? Let us know in the comment section below!
---
Sign up for Updates
"*" indicates required fields