News to Use
How many people are really riding DCTA?
February 2, 2015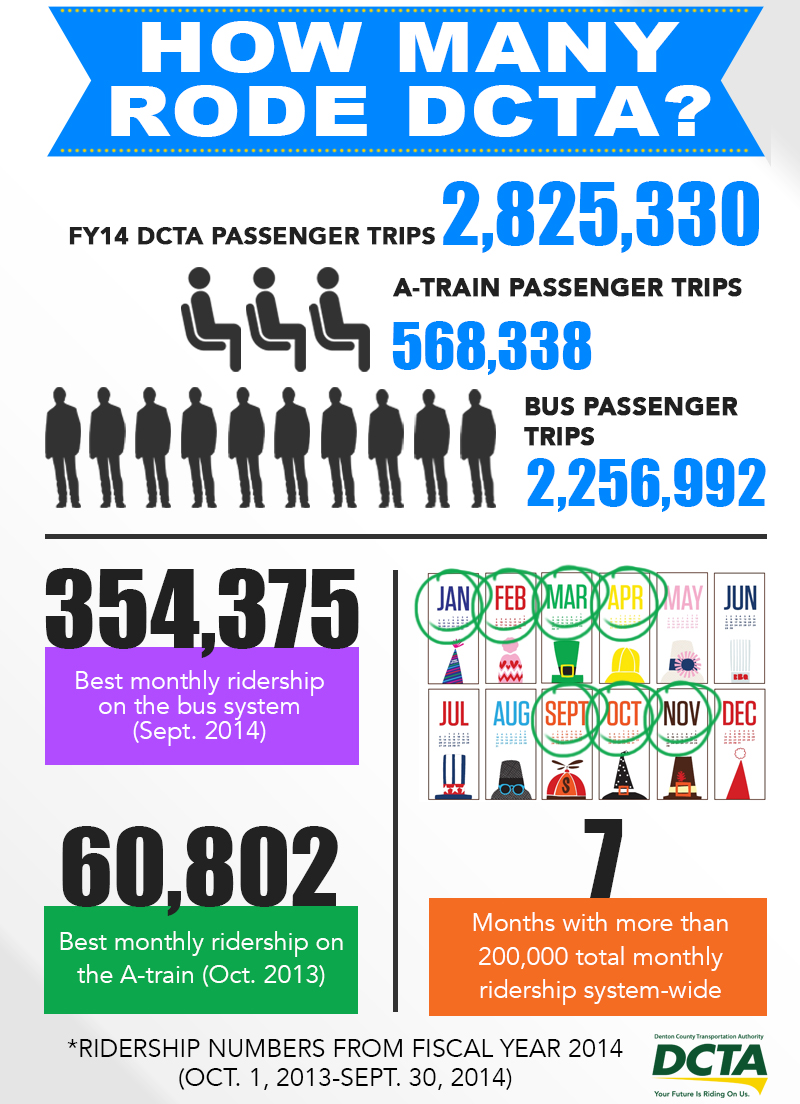 Denton County continues to be one of the fastest-growing counties in Texas. The county population grew 10 percent from 2010-13 and our ridership continues to increase accordingly.
We finished the 2014 fiscal year (October 1, 2013-September 30, 2014) with our best ridership on the Connect bus system. With enrollment at the local universities increasing, we saw more than 2.2 million bus passenger trips during the 2014 fiscal year.
We at DCTA want to thank you — our passengers — for continuing to ride and support our efforts towards improving mobility within Denton County.
---
Sign up for Updates
"*" indicates required fields