Features and Profiles
Why I Ride DCTA – Anthony Brown
January 28, 2015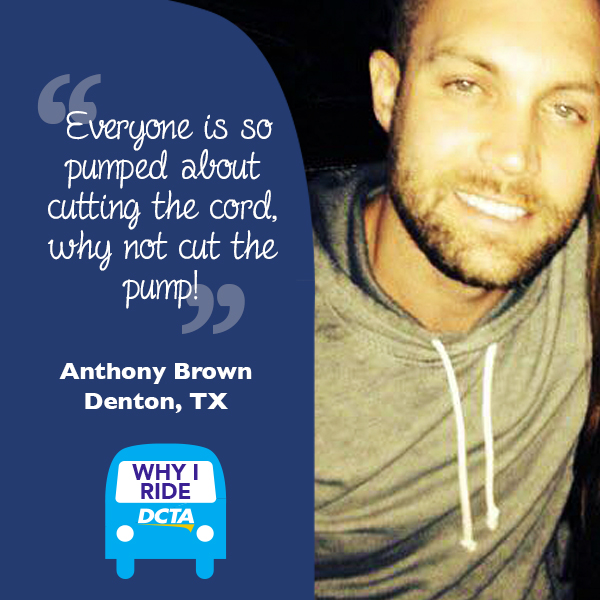 Anthony Brown of Denton takes the A-train every day to his job in downtown Dallas. Here's what he had to say about DCTA:
Q: What do you enjoy most about riding DCTA?

A: As a full-time student with a full-time job the DCTA is a lifesaver. I save a ton of money on gas and I get to study on the train! Thats a win-win if you ask me. The DCTA staff is very pleasant and welcoming. I just wish more people would consider public transportation. We all know you don't like sitting in traffic.

Q: Do you have any advice to passengers and non-passengers?

A: Everyone I have encountered on DCTA, both passengers and workers, have been extremely pleasant. I would highly urge non-passengers to start taking the train. Everyone is so pumped about cutting the cord, why not cut the pump!

Q: What are some of your favorite things to do while riding DCTA?

A: I study and get a chance to look at the city around me instead of the brake lights in front of me.
Thanks for sharing with us Anthony! Why do you ride DCTA? Tell us here for a chance to win a 10-pack of regional day passes!
---
Sign up for Updates
"*" indicates required fields