News to Use
Inside Look: DCTA's Historical Winter Weather Response
March 1, 2021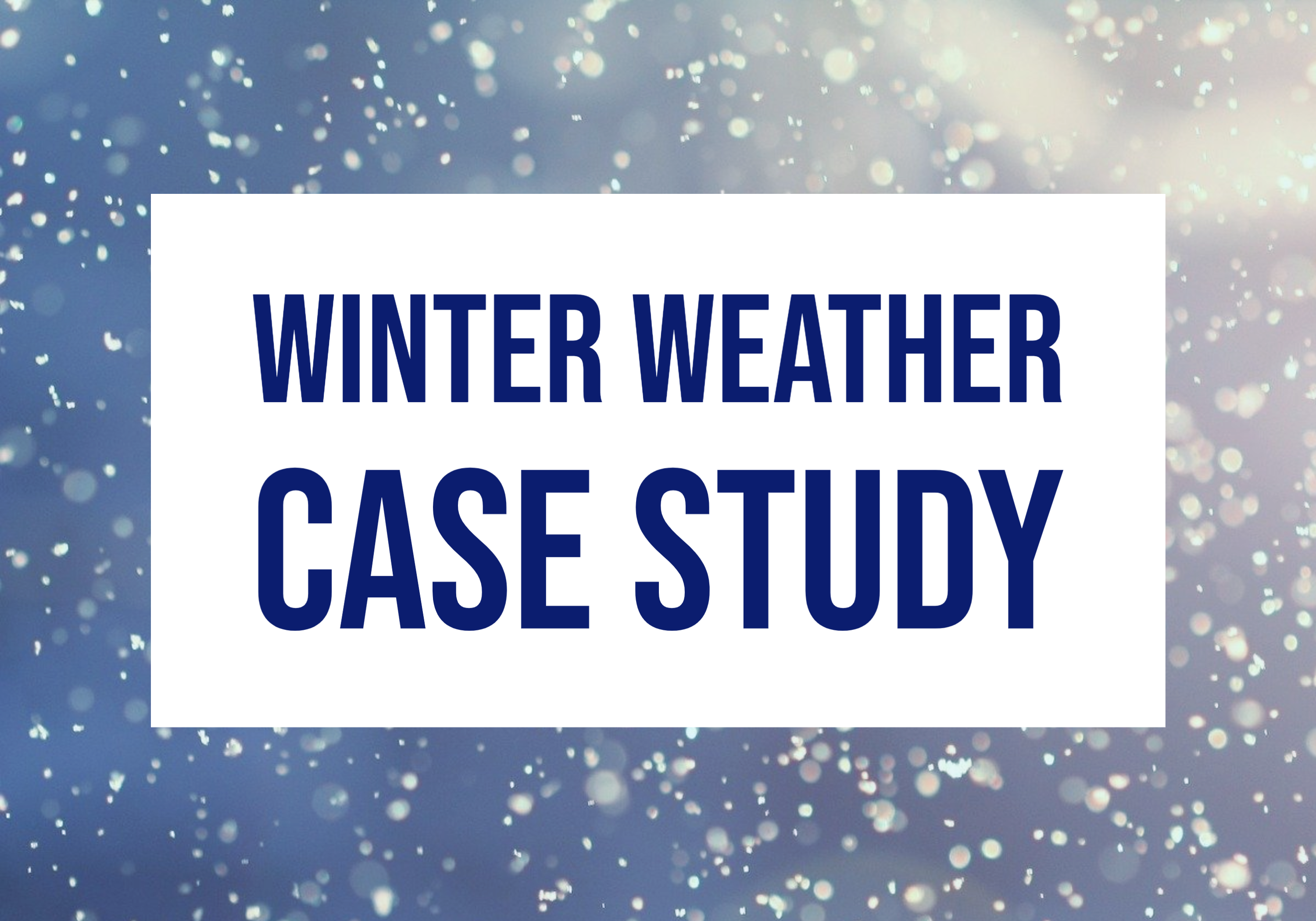 In typical Texas fashion, our weather unleashed a historical winter storm one week and blessed us with 70-degree weather the next week. Like many of you, we at DCTA were severely impacted by the storm with power outages, water issues and more. We decided to document what went down and how we dealt with it to give you an inside look into the operations of our agency during this challenging time!
Prepping for the storm
Once it was clear we were in for a doozy of a storm, we jumped into action by closely monitoring the forecast, participating in Denton County Winter Weather coordination meetings and setting up internal staff crisis group calls to frequently discuss proper safety measures, service and route plans, staff needs, vehicle and facility preparedness and more.
Not only did we put a strategic, safe operations plan in place, we also began communicating to our passengers, stakeholders and media partners about the potential suspended and delayed service and housed all winter weather schedule and service announcements at RideDCTA.net/weather. Now all there was to do was continue to monitor the storm and have our backup plan tactics in place for potential use.
This isn't the first major weather event to hit North Texas. In 2015, Denton County got so much rain the rail line flooded and caused a complete A-train system shut down. We frequently receive questions from passengers about how DCTA operates during extreme weather, so we put together this handy blog a few years ago and shared it with passengers as we prepared for snow.
Surviving the storm
Of course, as most things go you can plan and plan and plan and sometimes things still won't go your way. We had an operations plan lined up – there would be bus delays and we would most likely have to reduce service due to icy roads, but at least the A-train would be running. Right? Wrong.
The "rolling" power outages came which forced us to suspend A-train service for safety purposes. Our facilities were without power, the train crossing arms were without power and most of our employees were without power. Not only did a lack of electricity put a major kink in things, just like all of you, we also experienced pipes freezing and bursting causing floods in two of our buildings.
But that didn't stop us from providing safe service to passengers. We dealt with the flooding, made sure we could operate the buses safely and kept rolling. Our hard-working operations team installed snow chains on the bus tires to increase traction, staff was on the roads ensuring they were safe for driving first thing in the morning and teams were sanding down paths at bus stops and at our facilities for pedestrians.
Through all these challenges, we were thankfully able to keep bus service operating and even offer free rides to warming stations for those without shelter, water and power. Check out the story below from WFAA!
Calm after the storm
Now that we're back in business, operating as usual and fixing any building or tire damage caused by snow chains, it's time to answer a question that was frequently asked during the storm: why provide service anyway?
Well, for one public transit is considered critical infrastructure. The whole idea behind the system is that it runs unless it absolutely cannot run. We take safety very seriously, especially during COVID-19, and we would never put our operators and passengers in an unsafe situation. We had crews out on the roads every morning starting at 4 a.m. to ensure the roads were safe and drivable.
And secondly, because essential employees still had to get to work. The health care workers, grocery store clerks, first responders, restaurant workers and more may not have access to a car that can safely operate during inclement weather. That's why we do what we do. To help those who are essential in keeping our communities running.
We want to give a huge shoutout to our staff, volunteers, operators and everyone else who worked day and night to make sure it was safe to operate service, donated water for our operators during the boil water notice, provided warm food and so much more. We're so blessed to be a part of the North Texas community and hope we served all of you safely and to the best of our ability during this historical weather event!
How did you fare the storm? We'd love to hear your stories in the comments below!
---
Sign up for Updates
"*" indicates required fields