News to Use
Meet Meloneé Scruggs: Social Media Intern Guru
November 17, 2016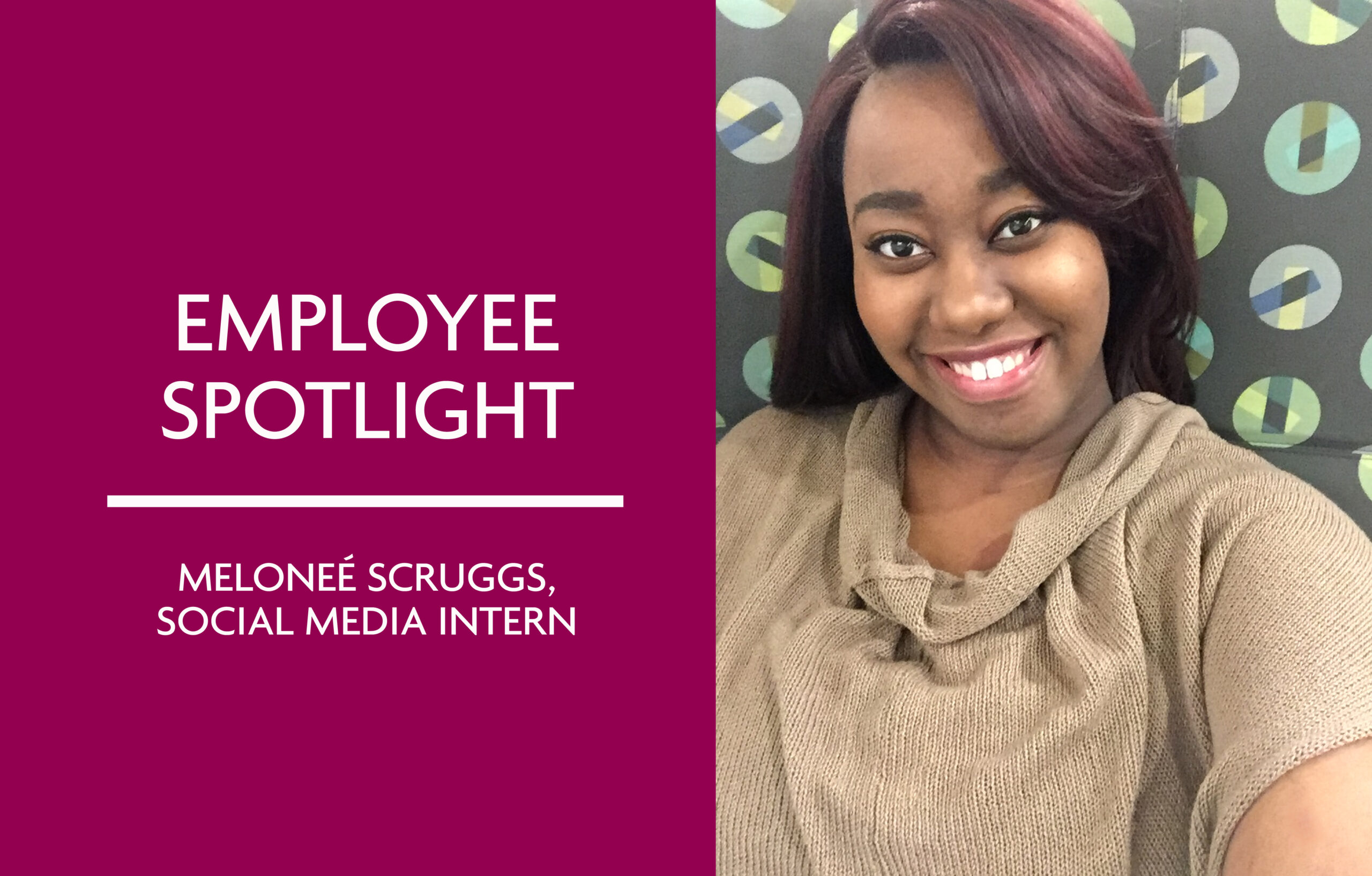 Think of the first thing that you do when you wake up in the morning. Maybe it's brewing that first cup of fresh coffee. Perhaps it's hopping straight into a cold shower to jump start your day. For many of us, the first thing that we do in the morning is check our phones—scrolling through our Facebook timeline or checking our Twitter feed for updates on the world while we slept. Social media has become such an important part of our lives and that's why we want to take a moment to introduce one of our social media interns – Meloneé Scruggs.
Meloneé typically starts her day off with her favorite radio morning show, K104 DeDe in the Morning, on her commute to work from Denton. This has been her morning routine every Monday through Friday for exactly one year and one month since she started working for DCTA.
"I love working with DCTA's Marketing and Communications team. We all collaborate on different ideas and the final product is what our readers and followers see! I feel so proud to be a part of DCTA's thinking tank," Meloneé said.
Meloneé is the face behind our Facebook posts and the tweeter behind our Twitter page—but she also does so much more! She assists with customer service via social media, schedules and posts information to all our social media channels, reports on social media analytics, designs graphics, assists with social media and marketing campaigns, provides collaboration on video development when needed, and contributes to the Hop On Board blog.
"I really appreciate getting the opportunity to take part in so many different things! I feel like DCTA is helping prepare me for my future in the advertising field by allowing me to experience things first hand," Meloneé said.
Meloneé is currently a student at the University of North Texas (UNT) studying advertising with a minor in marketing. Ultimately, she wants to be a brand manager or account executive. In the next five years, she sees herself working for an agency in Dallas.
While she does enjoy the social media aspect of her job, Meloneé's favorite part of her position is graphic design—and she's really good at it! She has produced creative for two award-winning campaigns for DCTA: the A-train Birthday Campaign (Dallas PRSA Pegasus Awards Program) and Hop on Board Blog launch campaign (Gold medal in 2016 Hermes Creative Awards program and first place award in the Southwest Transit Association Marketing Spotlight Awards program).
In her spare time, Meloneé enjoys spending time with her friends and catching up on her weekly television shows (Love and Hip Hop, Basketball Wives and Bad Girls Club). She is also a self-proclaimed foodie and loves trying new restaurants!
Meloneé loves her job and we are so lucky to have her. We are looking for more great interns like her! If you're interested in joining the DCTA Marketing and Communications team, we have two new marketing intern positions available. Check out RideDCTA.net for more information!
Fun Facts about Meloneé:
Who is your favorite cartoon character? Stewie Griffin (Family Guy)
Do you have any hidden talents or secret hobbies? Singing
What is the most unusual thing in your desk drawer? A drawer dedicated to snacks
If you could have one superpower, what would it be? Invisibility
What is your favorite dish? Medium-rare steak with extra mushrooms on the side, broccoli, and a side salad.
What is your favorite color? Gold
What is your favorite book?  The Art of Seduction
What is one guilty pleasure you enjoy too much to give up? Napping
---
Sign up for Updates
"*" indicates required fields