News to Use
Roundup: Monthly Transit Chatter
January 31, 2018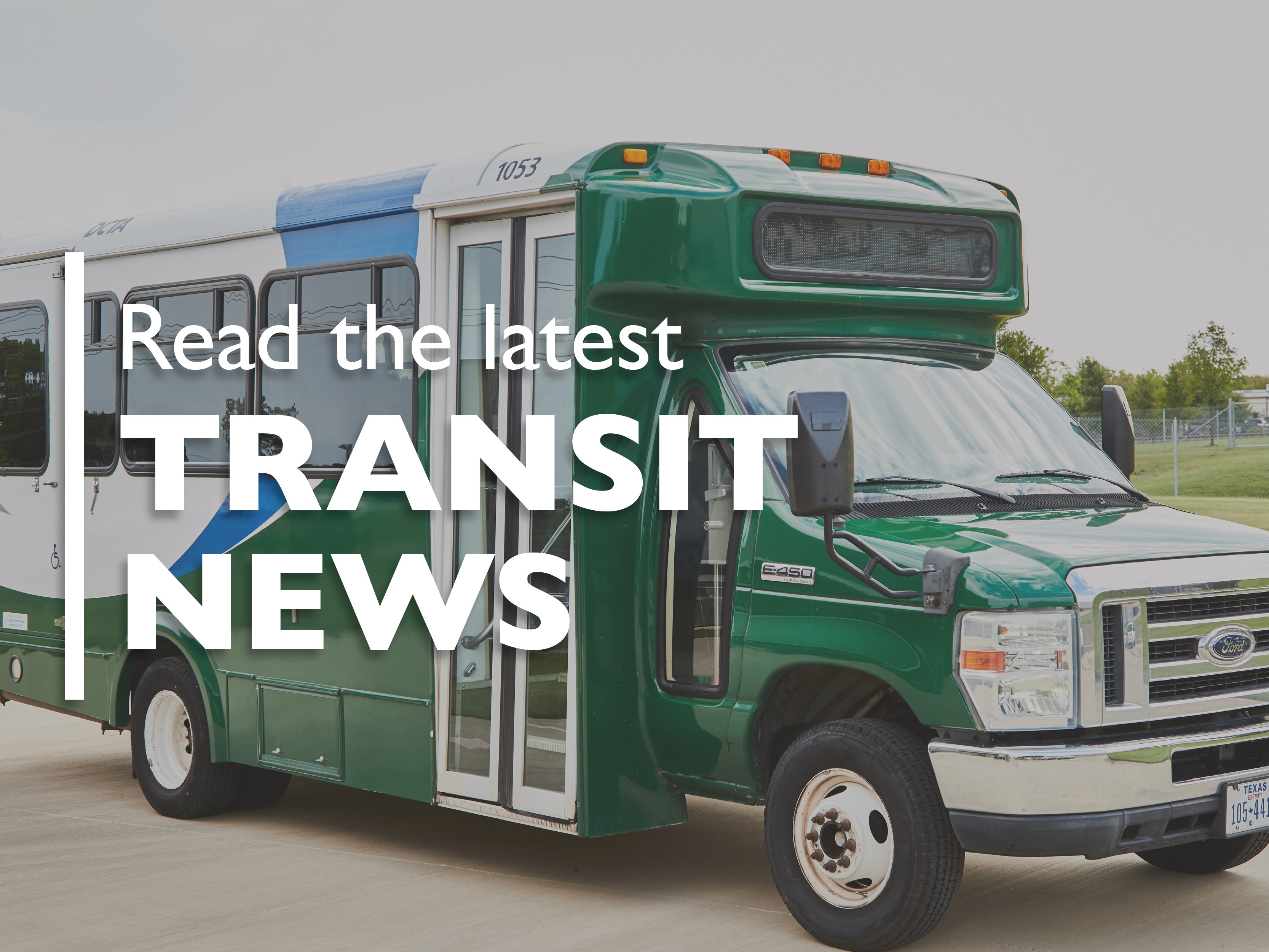 Want to know what's trending in the world of public transportation?  Here are just a few of the recent transit innovations that are changing the way we get from "Point A to Point B!"
Perfecting Mass Transit with Micro-Transit
The Los Angeles County Metropolitan Transportation Authority (LA Metro) is attempting to build an on-demand transit program to supplement its existing rail and bus services.
LA Metro calls it "micro-transit" — something in-between a big bus that follows a rigid route and a personal ride that takes you door to door such Uber, Lyft, or van services. The agency started accepting proposals October 25, 2017, with a target launch date some time in 2018.
While Metro kept requirements for the service somewhat vague, it was a given that it will incorporate a smartphone app or phone call to beckon a ride from a vehicle, sized between a traditional sedan and a full-size bus, that would be shared by multiple riders. Customers might have to walk a block or two to an assigned pickup and drop-off point (a "virtual bus stop"). They'll pay a fixed-rate fee that's competitive with today's ride-sharing services, and be able to take these vehicles wherever they want within the driver's service area.
Proponents see agency-subsidized micro-transit as the key to moving drivers out of personal cars, relieving traffic congestion and greenhouse gas emissions, and equipping cities with faster, cost-effective transit service. DCTA is on-board with this concept, offering a $2 discount on Lyft rides in the Highland Village area!
Public-Private Partnerships and the Future of Public Transit
Public transit agencies have two key goals: (1) to enhance mobility throughout their respective regions, and (2) to provide reasonable access to transportation to all their respective constituents.
For decades, transit agencies have addressed these goals by operating bus and/or train systems that are subsidized by the federal, state, and local government. As new technologies like driverless technology emerge, however, new options are presenting themselves that can make public transit even more desirable and accessible.
Private transportation companies like Uber and Lyft, along with commuter buses like Chariot and dynamic vanpools like Via, are providing services that support public transit agencies' goals, without the limitations associated with government funding. Just as important, they are able to leverage the latest advances in technology, invest significantly in marketing, and evolve and respond to customer demands at a rapid pace. First/last mile solutions and driverless shuttles are just two examples of how these partnerships are already leveraging private-sector advances while preserving the mission of public transit.
Both parties benefit: Private companies charge either the passengers or transit agencies for their service, while transit agencies increase ridership, expand first- and last-mile geographic reach, reduce bus- or train-station parking requirements, improve safety, and reduce greenhouse gas emissions.
An Intermodal Mobility App? Yes!
A technology-driven concept quickly gaining attention in the public transit industry world-wide is called Mobility as a Service (MaaS). This approach involves bundling transportation options in urban areas in the same way cable companies now bundle television, telephone and internet for one monthly subscription fee.
In Helsinki, Finland, for example, residents can use a smartphone app called "Whim" to plan and pay for all modes of public and private transportation, such as bus, train, taxi, car-share or bike-share. A passenger can enter their destination, a preferred mode of transit, or combination of modes and travel. Passengers can pre-pay for the service as part of a monthly subscription or pay-as-you-go using a payment account.
In the U.S., Las Vegas, Denver and Los Angeles are piloting various local versions of MaaS that take into account real-time travel conditions, user preferences (e.g. time and convenience vs. cost) and seamless mobile payment.
Have a question about any of these news stories or interested in another transit topic? Comment below to share your thoughts with us!
---
Sign up for Updates
"*" indicates required fields