News to Use
Roundup: Monthly Chatter in Public Transit
December 5, 2017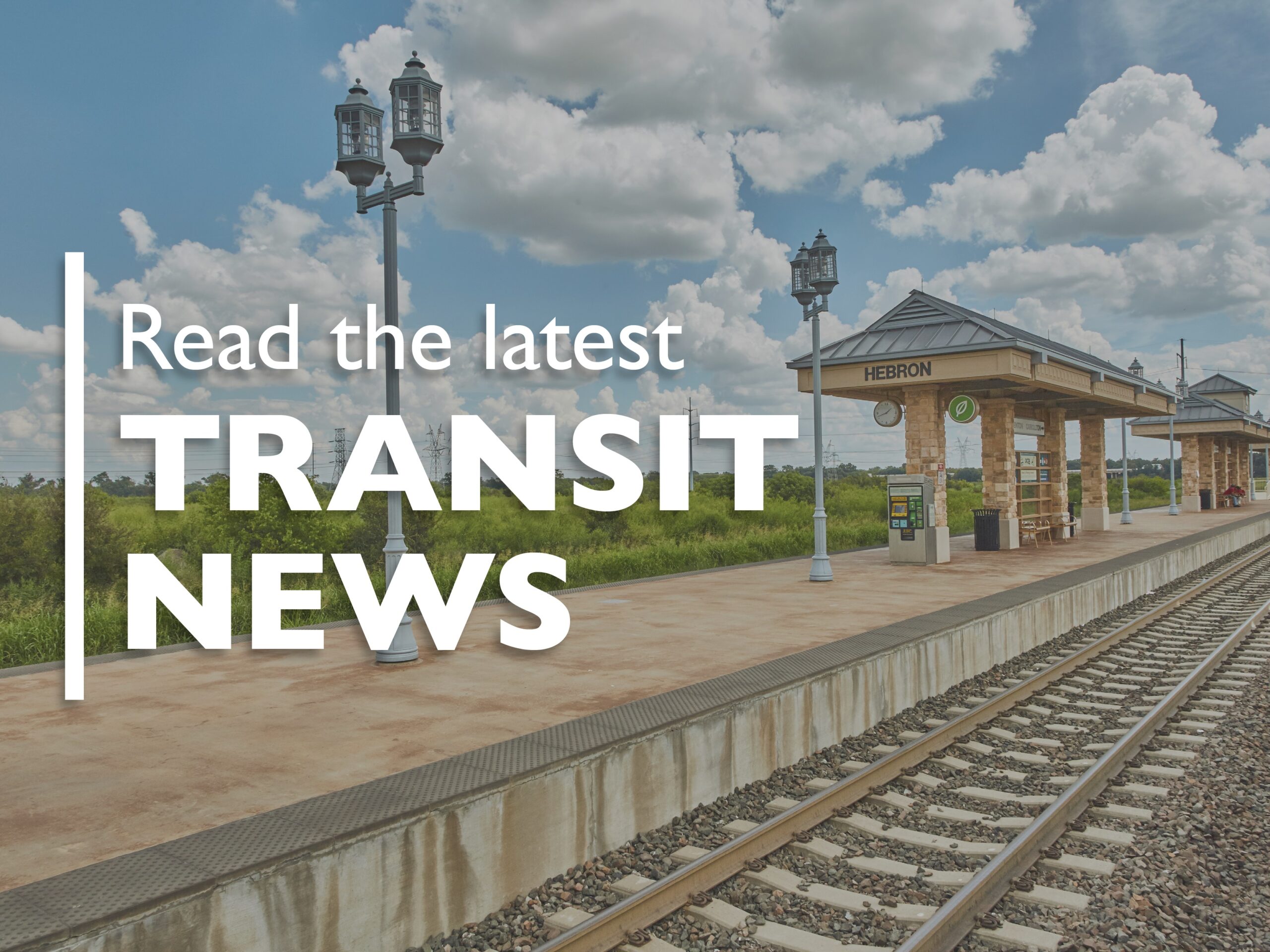 Public transportation has won the hearts of millions of commuters and suburban travelers. According to a survey conducted by the infrastructure solutions firm HNTB, about nine out of every 10 Americans (88 percent) feel that public transportation systems offer specific benefits to the areas they serve. Supporting that statistic were the votes cast recently, nationwide, approving measures to fund public transportation improvements and expansions to the tune of $200 billion!
Throughout the years, public transportation has also captured the imagination of countless inventors, manufacturers, and city planners – and it seems the distant future isn't so far away – or all that far out — after all. Prepare to be amazed at what's coming our way!
Coming Soon: Train travel de-railed!
First came driverless cars. Now, in the Chinese city of Zhuzhao, trackless trains! This sleek, futuristic passenger system is electric-powered, rolls on rubber tires, and uses sensors to follow a "virtual rail line" painted on the road surface, eliminating the need for physical tracks.
The Autonomous Rail Rapid Transit, as it's known, was developed by China's CRRC Corporation Limited, one of the world's largest train manufacturers. Resembling a hybrid between a bus and train, each set of cars can carry as many as 300 passengers at speeds of up to approximately 40 mph, and travel 15.5 miles after just 10 minutes of charging – making it far less costly to operate than busses.
The system is also much less expensive to build than a traditional light – or heavy-rail system, due in large part to the absence of tracks. According to the train's chief engineer Feng Jianghua, the cost to build a half-mile of this virtual railway in China is approximately $6 million to $12.5 million, versus an $18 million to $25 million price tag for a traditional railway. The trackless train is said to have a life-span of about 25 years.
Three of these "smart trains" are currently being tested in Zhuzhou before being introduced into other parts of China. The rail line is set to open officially next Spring.
[NOTE: Photos of train appear on: http://www.dailymail.co.uk/news/peoplesdaily/article-5012187/The-world-s-smart-railway-opens-China.html]
Buses are becoming clairvoyant!
In that same vein, Turkish Automotive manufacturer TEMSA has teamed up with UK-based STM Automotive to create the Fleetics artificial intelligence and optimization system for transit buses and other vehicles.
Fleetics collects data from transit vehicles in real time and analyzes using big data infrastructures and artificial intelligence in order to predict possible breakdowns before they occur, increase passenger safety by monitoring (and, if necessary, preempting) driver behaviors, and more.
TEMSA plans to integrate the technology into public transportation systems, logistics companies, commercial and government fleets and more – creating a whole new generation of vehicles that will become part of the "smart" ecosystem of the Internet of Things.
Plug and drive transit is on the move!
With its new, purely electric, plug-and-drive bus design, German automotive designer ZF is driving the development of emission-free public transportation. Unveiled for the first time in 2016, ZF's "CeTrax" technology has officially hit the road. The electric central-drive mechanism can be retrofitted into existing buses of all sizes without complicated or costly modifications to the chassis, axles, or differential, making its integration into existing fleets very affordable. Best of all, CeTrax packs the same power as conventional engines with a quieter ride, smoothly accelerating from a full stop with lower chassis vibrations.
According to a report from the US Department of Transportation, the transportation sector represents 27 percent of our nation's total greenhouse gas emissions. Diesel buses are one of the major emitters of greenhouse gas. Conversely, every zero emission bus is able to eliminate 1,690 tons of CO2 over its 12-year lifespan – the equivalent of taking 27 cars off the road. These buses also eliminate 10 tons of nitrogen oxides and 350 pounds of diesel particulate matter, improving air quality in the communities they serve. The same report cited a study conducted by the National Renewable Energy Laboratory in February 2016, which concluded that battery-electric buses can be nearly four times more fuel-efficient than compressed natural gas (CNG) buses – getting about 17.5 miles per diesel gallon equivalent versus CNG buses' 4.5 miles per diesel gallon equivalent.
Super-charged roadways
AECOM, a Los Angeles-based provider of design, construction and management services for urban infrastructure is working with university researchers in Utah on the "electrified roadway concept," a wireless charging option for electric vehicles. Rather than stopping a vehicle and plugging it into a charging station, the electric vehicle simply pulls into a lane that is equipped with an electronic charging strip so the vehicle can charge as it continues to drive. As more and more transit systems migrate to electric vehicles, this could be the fast lane of the future!
What could possibly be next?
Oh, lots! According to Noel McKeegan, we're already on our way to seeing mind-boggling advancements in mass transit. Designs already exist for superconducting vacuum-tube trains capable of traveling at speeds of up to 4,039 mph – that's New York to Beijing in just two hours!  And at 50 times the energy efficiency of electric cars or trains!
Another concept currently in the R&D stage is a high-speed (220 mph) Solar Bullet train equipped with solar-panel canopies that would provide the 110 megawatts of electricity that the system would need to run.
What's looming on the horizon makes some of best science fiction pale in comparison!  In the meantime, DCTA will continue pulling out all the stops to provide Denton County with an efficient, safe, reliable, environmentally responsible, cost-effective transportation system that's second to none!
Have a question about any of these news stories or have another interesting transit story to share besides the ones we mentioned? Comment below to share your thoughts with us!
---
Sign up for Updates
"*" indicates required fields