News to Use
Roundup: Monthly Chatter in Public Transit
November 13, 2017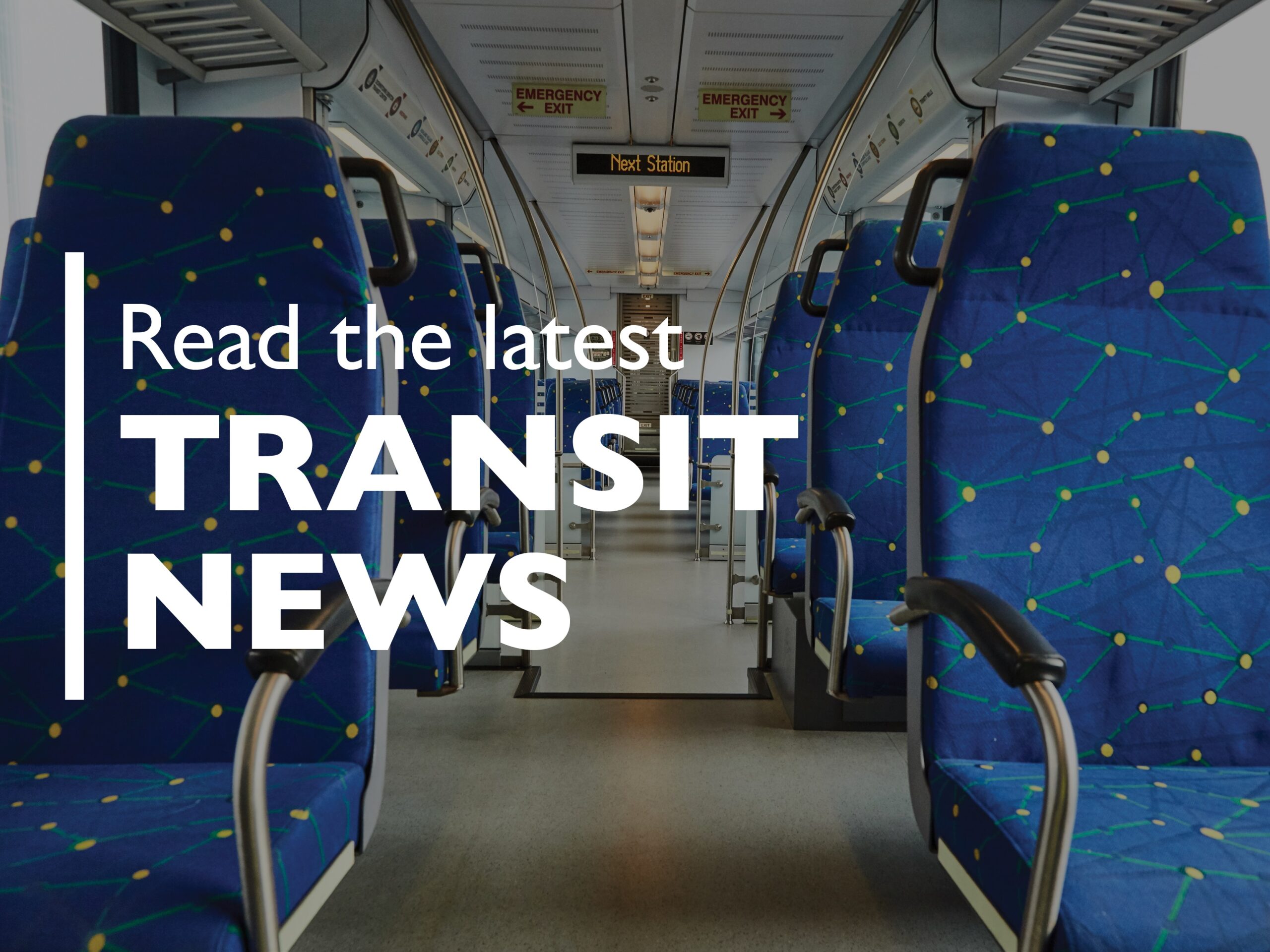 Are you interested in the transit industry and what's happening around the world regarding public transportation? Us too!
We've collected some of the most recent public stories to keep you up-to-date on all things transit. Whether it's new technology, Congress bills and budget updates, or the future of transportation, we are a source for your news fix.
Below are quick highlights on recent public transit conversations to ensure you are in the know.
The progress of the Texas Bullet Train
We're sure you've seen all the excitement about the Texas Bullet Train, a high-speed rail project that would connect Houston and Dallas along a 240-mile stretch of railroad. Will it really happen and how will it change public transportation?
Recently, two bills were passed to ensure the state will not incur any additional costs for the train and establish requirements for adequate safety measures.
Supporters believe this could bring convenience to DFW commuters who make business trips to and from Houston weekly. Additionally, the Texas Bullet Train would provide jobs and contribute to economic development. In contrast, many critics are concerned about the profitability risks involved due to the requirement of large subsidies from the public.
A lot more discussions will be had around the high-speed rail so stay tuned for future updates.
President Trump's current vision for public transit
Millions of U.S. citizens rely on public transportation every day, but President Trump's future budget plans could potentially affect infrastructure drastically.
In April 2017, Congress reversed Trump's proposal to cut federal transit programs and in return voted to increase next year's funding for many of these same initiatives. This is a positive outcome considering the unknowns of future public transportation, however, public transit advocates worry they are not in the clear just yet.
The Federal Transit Administration (FTA), whose administrator is chosen by the current president's administration, has complete control over what projects will be funded. This may be a concern for public transportation, taking into consideration President Trump's "Skinny Budget" plan to cut billions of dollars in infrastructure programs for Fiscal Year 2018.
The American Society of Civil Engineers (ASCE) released the 2017 Infrastructure Report Card which displayed how much public transportation has been affected by the continued decrease of federal funding. The March 2017 report stated transit systems are not up-to-date and will require $2 trillion over the next 10 years to rehabilitate.
Many cities and states nationwide work hard to maintain and improve public transportation. To continue improving infrastructure, it is important to have federal funding support to help our economy grow.
Automated/self-driving public transit vehicles
Technology is constantly improving and enhancing the way we live. These changes are all about convenience and efficiency (and if it is global friendly – that is a plus!). You may be wondering what will be the next step for public transportation. The work in progress seems to be a potential solution for public transit innovation.
In April 2017, the UK's Transport Research Laboratory (TRL) tested a driverless shuttle with built-in sensors to avoid obstacles, such as cyclists and pedestrians. Nick Reed, professor at TRL, stated the benefits of automated vehicles "appear quite quickly because the behavior of other drivers is affected and constrained."
Can you imagine what your morning commute would be like without any wrecks or traffic issues?
This automated shuttle idea has recently made its way to the U.S. in cities such as Columbus, Ohio, Las Vegas, Nevada and Portland, Oregon. The U.S. Department of Transportation awarded $40 million to Columbus for their winning idea in the 2016 Smart City Challenge.
The question of whether automated vehicles will decrease job opportunities has risen. Reed points out this process will be a gradual transition and there are no intentions of replacing existing transportation.
Positive Train Control implementation across the country
Positive Train Control (PTC) is an important part of public transit systems.
The American Public Transportation Association (APTA) recently released analyses of positive results from PTC, despite multiple challenges faced from the delivery and installation.
The complex software and limited resources make it difficult to maintain, but safety is a top priority. Acting president and CEO of APTA, Richard White, believes "the progress on this complex safety technology demonstrates the industry's relentless focus on safety."
Public transit agencies' biggest concern is funding from the government. Currently, commuter rail agencies are awarded $75 million through federal grants specifically designated for implementing PTC. White stresses the importance for Congress to "quickly make available the $199 million authorized by the Fast Act for FY 2017 and consider providing additional resources to support industry efforts."
DCTA plans to implement PTC on the A-train commuter rail line by December 2018.
Have a question about any of these news stories or interested in another transit topic? Comment below to share your thoughts with us!
---
Sign up for Updates
"*" indicates required fields