News to Use
Roundup: September Public Transit Chatter
September 18, 2019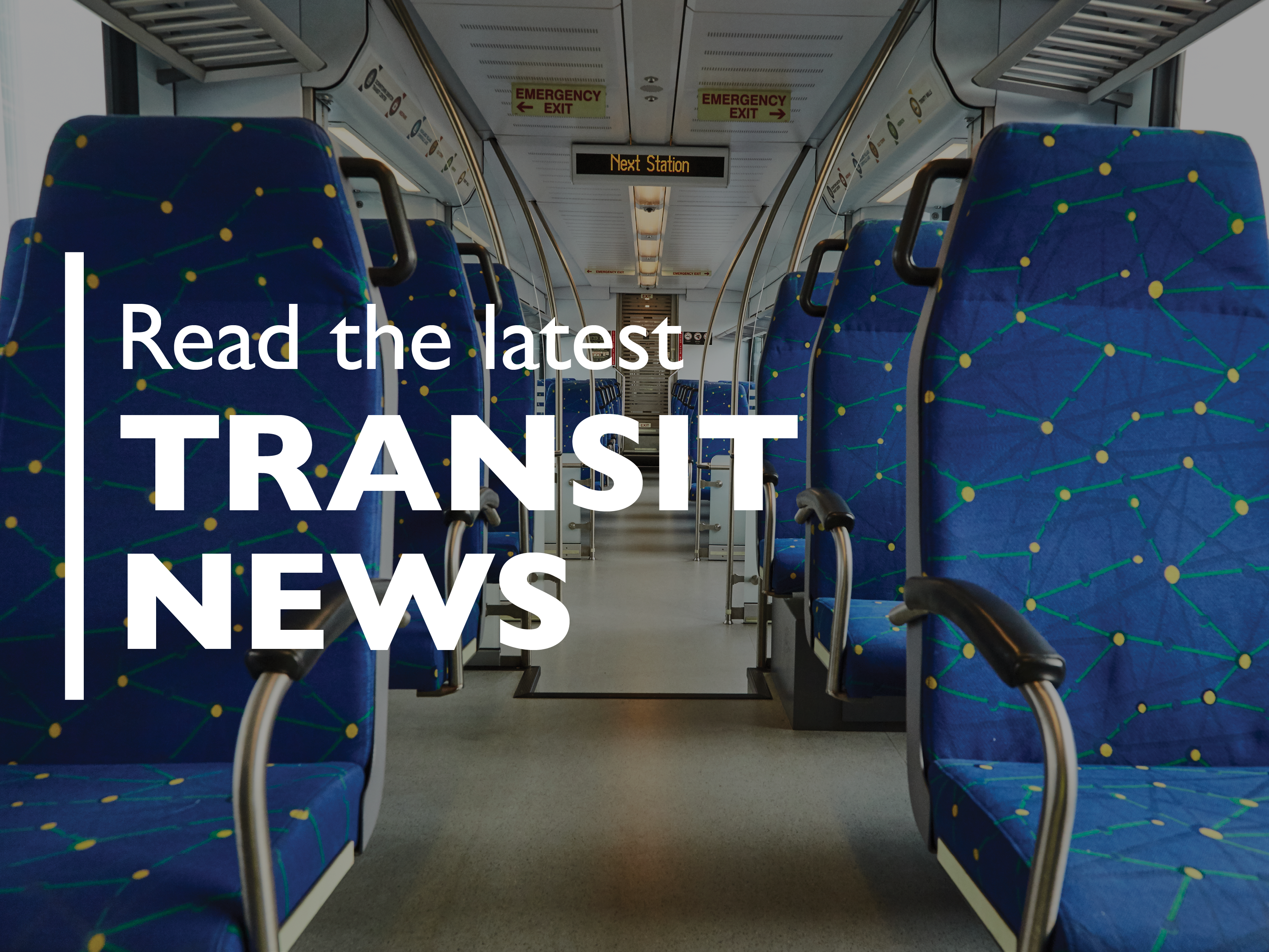 The leaves are beginning to change which means Fall is here! Each season brings a slew of change, which also applies to mobility and transportation. We've dug around to find some of the most notable stories this month for you to check out at your leisure.
Dallas to Houston High-Speed Rail Inching Closer to Reality
The Federal Railroad Administration (FRA) recently granted the Rule of Particular Applicability—or RPA—to Texas Central on Sept. 4, 2019, regarding the high-speed rail project that would connect Dallas and Houston.
So what does this mean exactly? Now, the Texas Central high-speed rail project is on track for both FRA actions—the RPA and the environmental permit—to be completed in 2020 with financial close and construction quickly following! Once the government completes those two actions, Texas Central will close financing and begin infrastructure construction. Texas Central said when it has the necessary approvals, it will still take between five and six years to build the tracks and stations. This means the earliest the high-speed rail project will finish is 2025.
The Texas Central high-speed rail project will be based on Central Japan Railway's Tokaido Shinkansen technology, which is the world's safest mass transportation system. It has transported more than 10 billion passengers with no operational passenger fatalities or accidents since its deployment in 1964.
Are you on pins and needles about this high-speed rail project?
2019 List of Cities with the best and worst public transit
That time of year has come to see WalletHub's list of ranking cities with the best and worst public transportation and mobility options! To find out where passengers will fare best during their daily commute, WalletHub compared 100 cities across 17 key metrics.
Their data set ranges from share of commuters who use public transit and the average age of the fleet, to the number of injuries and peak hours spent in congestion. Listed below are some of their main findings.
| | |
| --- | --- |
| Top 10 Ranking | Bottom 10 Ranking |
| 1. Seattle, WA                | 1. St.Louis, MO           |
| 2. Boston, MA                 | 2. Baton Rouge, LA |
| 3. San Francisco, CA     | 3. Arlington, TX              |
| 4. Washington, DC        | 4. Oklahoma City, OK   |
| 5. Madison, WI               | 5. Tulsa, OK     |
| 6. Jersey City, NJ            | 6. New Orleans, LA       |
| 7. New York, NY             | 7. Charlotte, NC |
| 8. Reno, NV     | 8. Tampa, FL |
| 9. Honolulu, HI               | 9. St. Petersburg, FL    |
| 10. Portland, OR   | 10. Indianapolis, IN |
Interesting enough is that Dallas was listed at 65 in WalletHub's ranking and Arlington, TX was listed in the bottom 10! To learn more, visit https://wallethub.com/edu/cities-with-the-best-worst-public-transportation/65028/. 
How Transit Projects are Being Completed Quicker and Cheaper
A first-of-its-kind study, conducted by Miami-based urban planning firm Street Plans, shows how transit agencies and other entities are using innovative methods to get mobility projects completed at a fraction of both the cost and time of conventional projects.
Fast-Tracked: A Tactical Transit Study is a comprehensive look into projects that use low-cost materials and accelerated timelines to expand transit. Tactical transit projects are those that are implemented within one to two years of inception and cost under $300,000. Projects were divided into three categories based on their intended outcome: speed and reliability, access and safety, and rider experience. The report highlights 20 bus and streetcar "Tactical Transit" projects that showed improvements to speed, access, ridership, and rider experience.
Notable findings included:
6.7 miles of new, dedicated bus lanes piloted, with an average project timeline (conception to implementation) of 11 months
Projects in the Speed + Reliability category saw transit travel time savings from 20% to 50%, with the most common savings being 20% to 30%
Projects in the Access + Safety category showed increases in ridership of up to 17%
Have a question or comment about one of the stories we featured, or is there a big headline you think we should have included? Leave your comment below. We'd love to hear from you!
---
Sign up for Updates
"*" indicates required fields