News to Use
Take Winter by Storm with Our Travel Preparedness Tips
December 7, 2016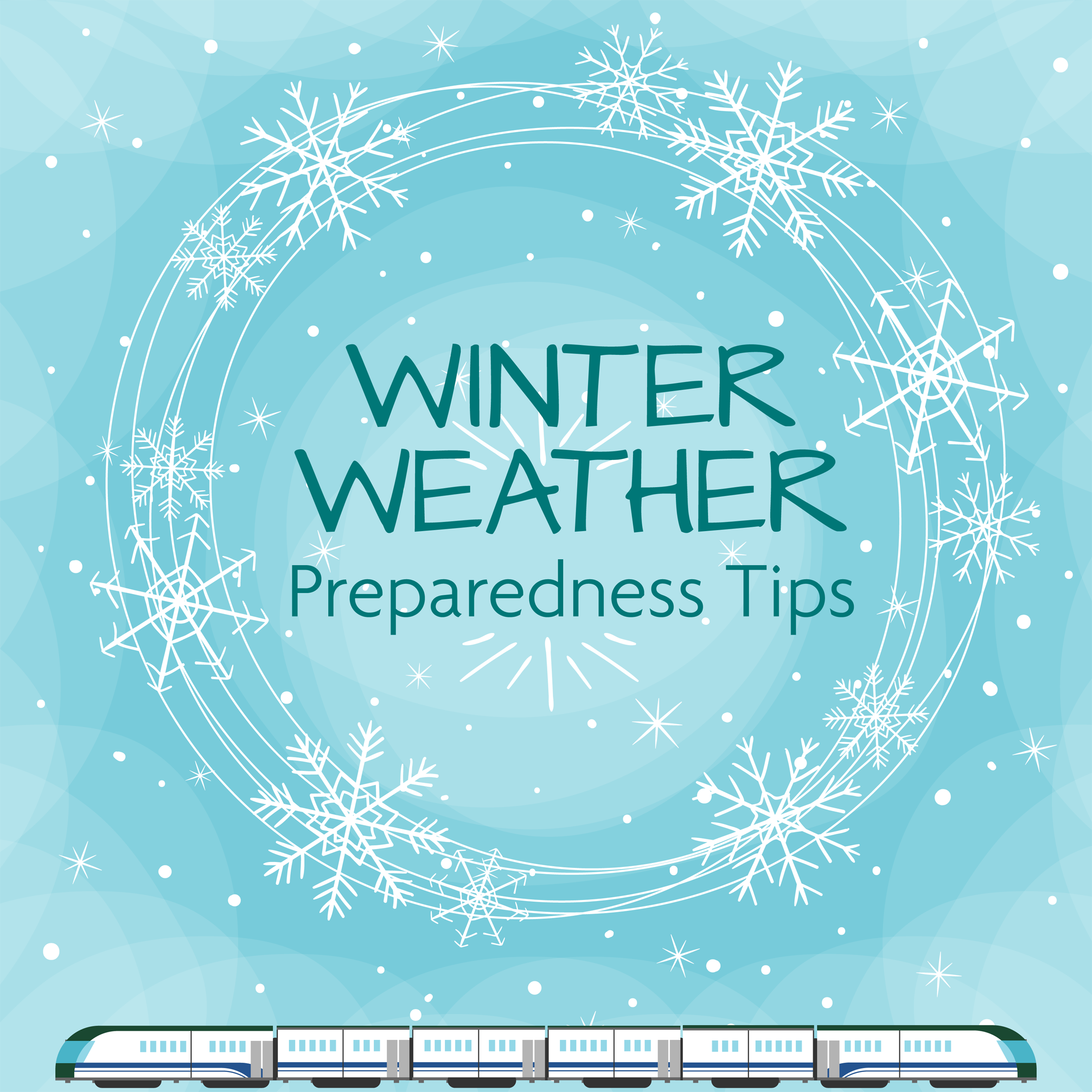 Commuting during the winter season is not always a pleasant experience – we get it! With this in mind, it's important to always be prepared for inclement winter weather during your commute on our vehicles. We've put together some helpful tips for you to take winter by storm and be best prepared for any weather while traveling on DCTA this winter season:
Tip #1: Stay Informed
If you're not signed up for our real-time Rider Alerts – now is the time to sign up! These alerts keep you informed on any DCTA service delays, detours, etc. They are completely customizable with key features including:
Flexibility – Allowing users to select specific DCTA services, routes, etc. in their subscription
Details – Users can choose from a new, expanded topic list to meet their personal travel needs
Customization – Offering Rider Alert delivery preferences, including instant, daily or weekly communications
Major Service Suspension Notifications – Receive text message notifications for lengthy service suspension announcements
You can also check our Facebook and Twitter pages for service updates or call our Customer Service team at 940.243.0077 if you have any questions.
Tip #2: Know Your Service
Being familiar with your surroundings and DCTA services is very helpful. Make sure you have one of our Go Guides on hand and bookmark the service schedule pages on our website. When inclement winter weather hits, it can cause major delays for some services. If you can't get to your desired destination using your usual route because it is delayed, it's great to know an alternate route that can get you there.
In addition, make sure you are aware of our holiday service schedule to plan your travel in advance. You can view it here: http://bit.ly/2f63XAs
Tip #3: Remember the Attire Dos and Don'ts
When the temperature drops, you don't want to be out in the cold not properly dressed to keep you warm. Check out our wardrobe recommendations when waiting for your vehicle to arrive:
Do dress in warm layers. Don't forget your scarf, gloves, heavy coat, etc.
Do wear light-colored clothing to help ensure that our operators see you.
Don't wear shoes that can easily cause you to slip.
If you follow our tips, we know that you will be best prepared for DCTA travel during this winter season. Let us know in the comment section below what tips you use when riding DCTA this winter!
---
Sign up for Updates
"*" indicates required fields