Fun Things To Do
The Ultimate Lewisville Daycation Guide
August 14, 2019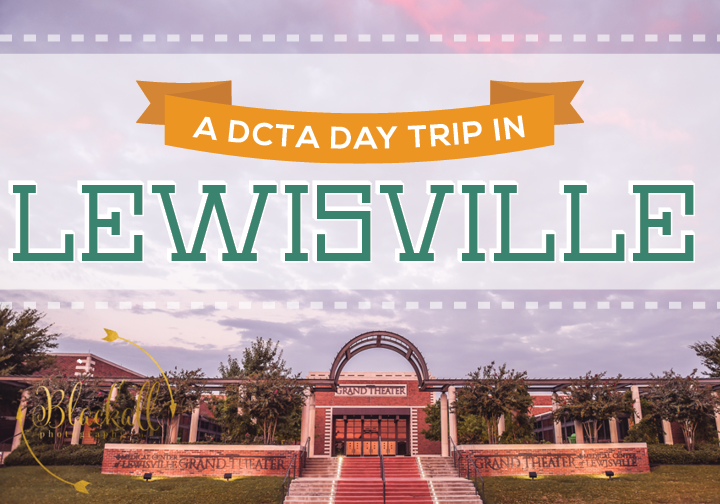 Lewisville is the perfect place for an exciting day trip when you #RideDCTA – from historic Old Town to our own Lakeway Zone, there are curiosities and surprises around every corner. Follow our guide to help plan a delightful dalliance through the Lewisville by leaving your ride at home and letting us be your guide!
Enjoy Breakfast at Korner Café (Lewisville Connect Route 22)
One of Lewisville's most popular eating spots, Korner Café, has a menu featuring a unique mix of classic diner food and creative culinary dishes designed to satisfy every appetite. Located just a short walk from Lewisville Connect Route 22, this café will provide you a perfectly sumptuous early-morning meal to help fuel you up for all of the exciting activities planned for the day!
Take a Walk Through Railroad Park (Lewisville Lakeway On-Demand Zone)
Lone Star Toyota of Lewisville Railroad Park is the largest single capital project in the history of Lewisville. This gorgeous park contains 16 sports fields, a dog park, a skate park and three decorative lakes for irrigation. There is also a 1.5-mile walking and jogging trail designed to eventually connect with the larger regional Trinity Trail. The park is located on the outer perimeter of the Lewisville Lakeway On-Demand Zone, which can be conveniently accessed from our A-train at Hebron station.
Enjoy Lunch Nashville-Style at Helen's Hot Chicken (Lewisville Connect Route 22)
Helen's Hot Chicken serves up pleasantly spicy Nashville-style chicken. A franchise originally started in a small trailer off the side of the road in Nashville, Tennessee, this restaurant serves up an authentic and original dining experience unlike anywhere else. Helen's chicken comes in four flavors: unseasoned "Plain", satisfyingly burning "Mild", sweat-inducing "Hot", and — for the brave and the bold – "Hella Hot". You can easily access Helen's Hot Chicken via Lewisville Connect Route 22.
Cool Off with an Afternoon Snack (Lewisville Connect Route 21)
To cool the fire from your lunch, Sukoon Coffee & Ice Cream has the frozen treats that you need! This shop boasts an assortment of homemade ice cream flavors, as well as a few twists on traditional ice cream-based treats. The coffee at Sukoon is organic and fair-trade, with both traditional and original beverage combinations. You can access Sukoon's sugar, caffeinated deliciousness by Lewisville Connect Route 21.
Dine Big or Go Home at Twisted Root (Lewisville Connect Route 22)
After an afternoon spent in the Old West, nothing satiates the hunger like a meaty, savory dinner. Twisted Root Burger Company is located in Old Town Lewisville and can be reached by using Lewisville Connect Route 22. This burger-focused restaurant serves up large portions in creative combinations. Besides standard beef options, the more adventurous diner can opt for more exotic meats, including venison, ostrich, rabbit, camel and more! Affordable prices make Twisted Root an ideal stop for a large family outing!
Close the Curtain with a Show (Lewisville Connect Route 22)
End the night with a little razzle dazzle by taking in a show at one of Lewisville's esteemed theatres. Both the Medical City Lewisville (MCL) Grand Theatre and the Greater Lewisville Community Theatre are located less than a block away from your dinner stop at Twisted Root. The MCL Grand Theatre features a wide assortment of entertainment, from Broadway classic to live music to exotic dance spectacles. Be sure to check out North Texas Performing Arts – Frisco's production of Disney's Newsies, running from August 22-25. The Greater Lewisville Community Theatre performs within the oldest building in Lewisville, constructed in 1885. Their upcoming season includes such classics as The 25th Annual Putnam County Spelling Bee, The Fantasticks and God of Carnage.
After your successful day experiencing the joys of Lewisville, you can now rest easy with the satisfaction of a day well spent. There are many places and a multitude of activities that you can enjoy when you #RideDCTA. Keep watch for our next guide highlighting a day in Highland Village. Comment below and let us know which activity you enjoyed the most!
---
Sign up for Updates
"*" indicates required fields