News to Use
This Month in Mobility: December Public Transit Chatter
December 21, 2020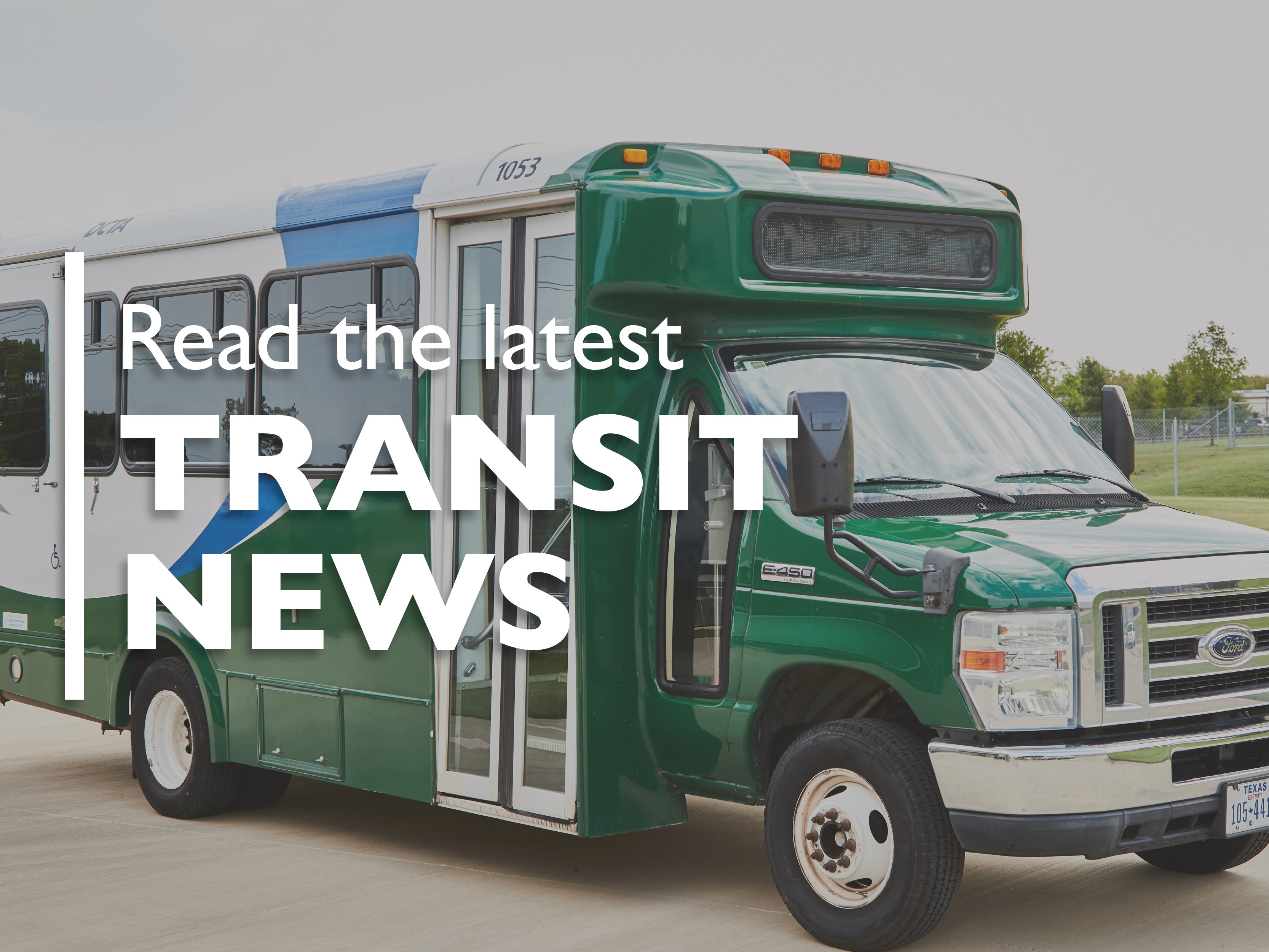 Even with the pandemic still hovering over us, we're glad it's the holiday season! And our way of spreading joy and cheer is by providing you with compelling public transit and mobility stories that made headlines this month. So, take some time to relax and check out some of the best stories we were able to find below.
Public transit's future could be dependent on the government
COVID-19 has wreaked havoc for many people, companies and organizations; and one industry in particular that is being hit hard is none other than public transit. Since many people's commute and work schedules changed to working from home and avoiding traveling, transit agencies across the U.S. have seen a significant decrease in ridership and fare revenue.
Here's a quick snapshot of large transit system ridership during COVID-19:
Public transit is not a red or blue cause or issue, it's a vital cornerstone of communities across the country that ensures health care workers, grocery workers, first responders and other essential personnel can continue to get to work and beat this pandemic. In addition, when public transit struggles, it has a nationwide ripple effect by highlighting inequality, hindering infrastructure maintenance and slowing the economic recovery in all cities where mass transit is ubiquitous.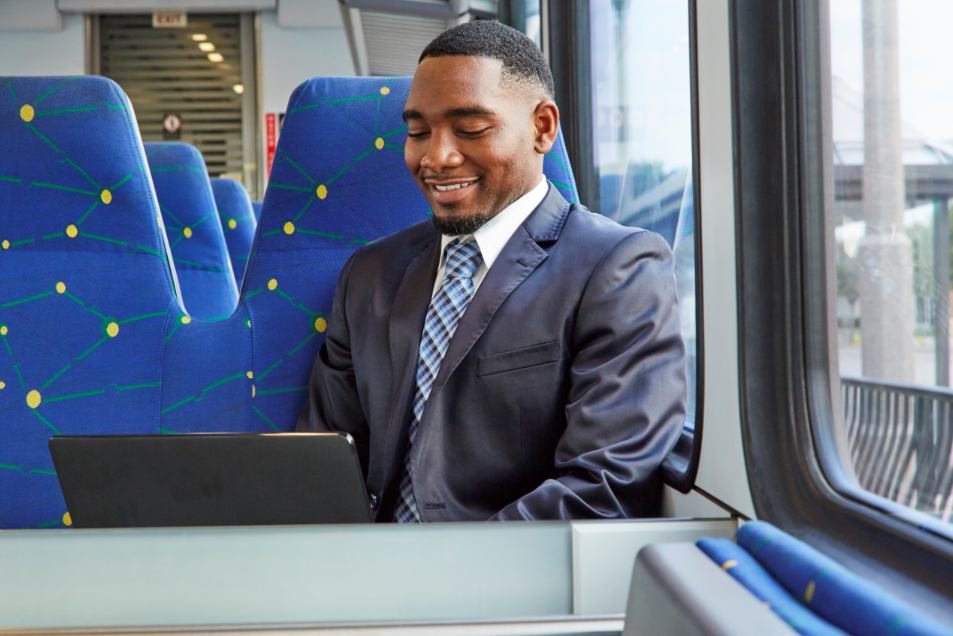 Earlier this month, many public transit agencies across the country virtually banded together for "Save Public Transit" Day in which the industry called on Congress and the current administration to provide at least $32 billion in emergency funding to public transit agencies. This funding would ensure public transit agencies can survive during the pandemic.
How important do you think public transit has been in your community during COVID-19 and beyond?
Driverless robotaxi services may come to major cities in 2023
Motional, the Aptiv-Hyundai $4 billion joint venture aimed at commercializing autonomous vehicles, plans to launch fully driverless robotaxi services utilizing Lyft's ride-hailing network in major U.S. cities in 2023.
Even though Lyft has been a partner with Motional in Las Vegas, this is the first indication that the ride-hail company will be the autonomous vehicle company's primary partner in its commercialization plans.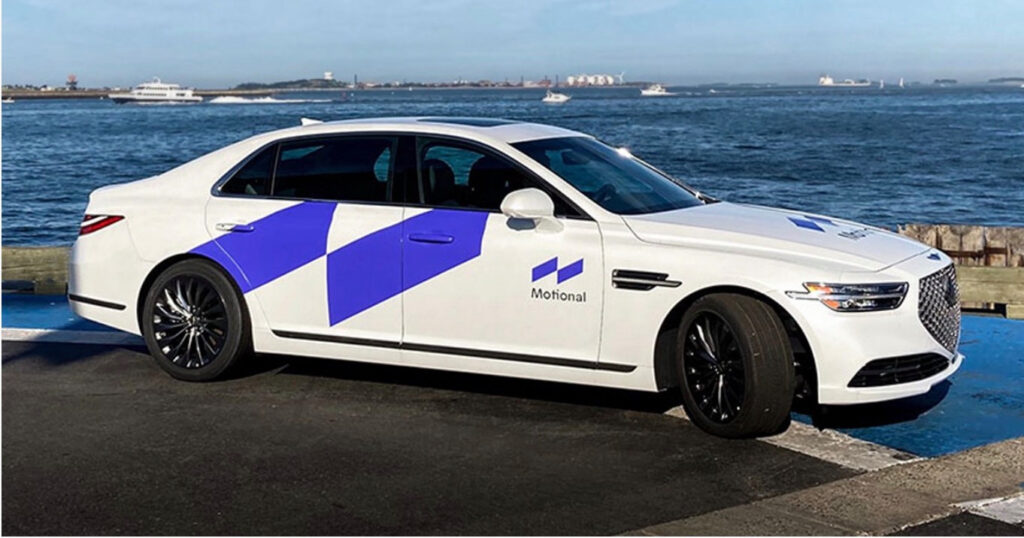 Both companies didn't provide confirmation on which cities it will offer service in or just how big these vehicles will be. Motional has testing operations in Boston, Las Vegas and Pittsburgh, and did indicate this robotaxi service partnership with Lyft will extend beyond the initial launch cities.
Motional and Lyft said their goal is to develop a "blueprint" for on-demand shared robotaxis and learn how these driverless vehicles can be integrated into mass transit. Do you think public transit could benefit from robotaxis in the future?
APTA and Transit App launch U.S. ridership trends dashboard
Curious to see how public transit ridership is faring across the country? Well, look no further as the American Public Transit Association (APTA) and Transit app has released the APTA Ridership Trends dashboard, a new resource providing up-to-date, week-by-week estimations of public transit ridership for agencies across the U.S.
During the pandemic, public transit ridership has risen and fallen rapidly in response to public health alerts across the country. These changes make it difficult for public transit agencies that rely on monthly or quarterly reporting to follow up-to-date ridership trends and benchmark against their peers. Now, transit agencies can use the new APTA Ridership Trends dashboard as another way to gather data to help make service-level decisions.

So how exactly does the dashboard work? Check out the calculation process below:
The percentages displayed in the dashboard represent the percent difference between actual pre-pandemic ridership and estimated ridership for a given period during the COVID-19.
The pre-pandemic numbers used to calculate the percentage are actual ridership figures reported by transit agencies for the corresponding period from the year February 2019 to February 2020.
Estimated values for each week are statistically modeled based on measures of Transit App usage and does not represent actual reported ridership counts from agencies. App usage is attributed to a particular transit agency if that agency's service appears as a nearby option for the user when they open the app.
Transit app usage statistics count the frequency of how often the app is opened, providing a measure of demand for public transit, and consider additional factors such as regional trends and current severity of the pandemic.
Do you think this new transit ridership dashboard is valuable to public transit?
Have a question or comment about one of the stories we featured, or is there a big headline you think we should have included? Leave your comment below. We'd love to hear from you!
---
Sign up for Updates
"*" indicates required fields