Rider Tips
From the Riders: Cold Weather Transit Tips
December 8, 2020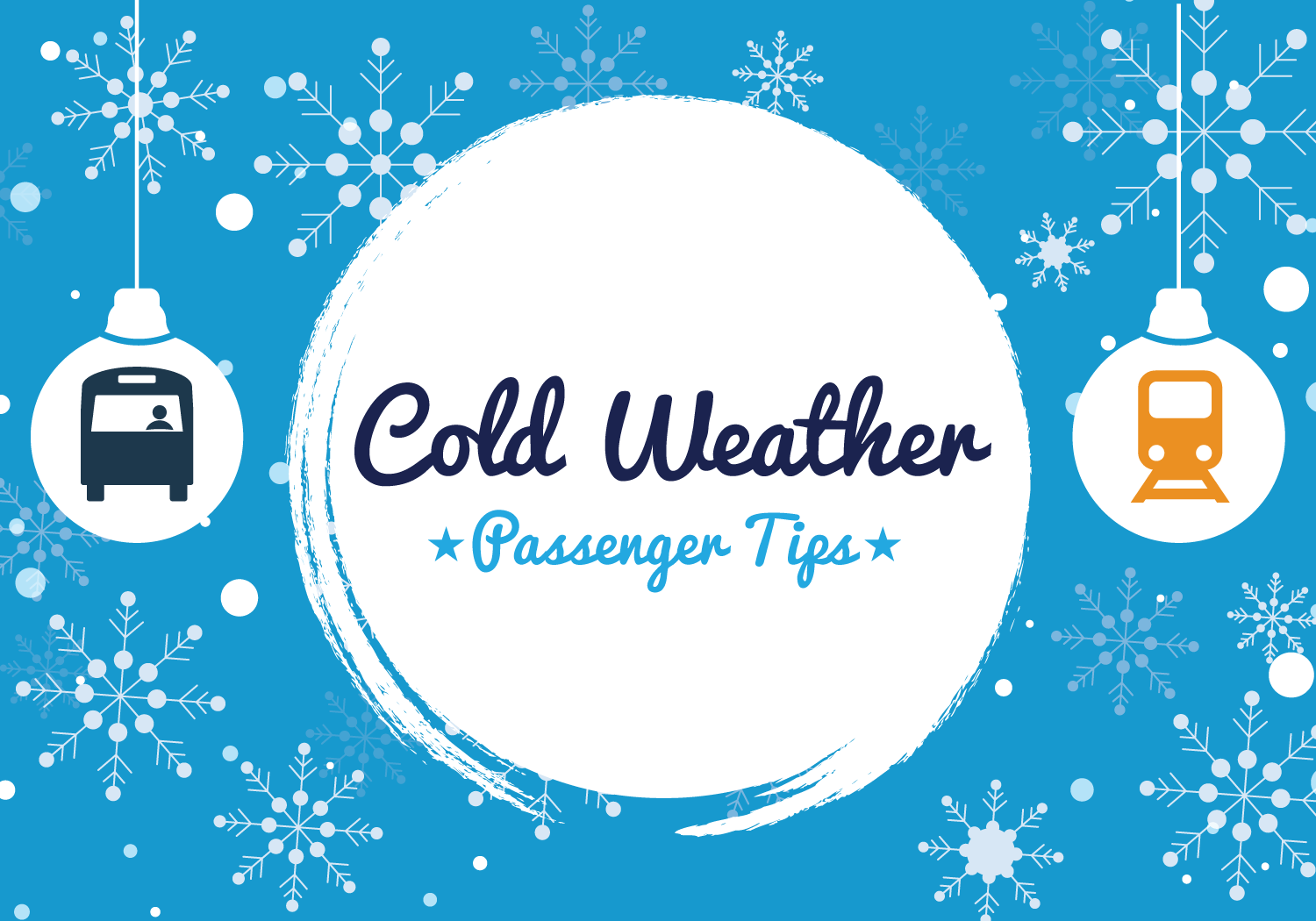 We asked and you answered! The winter holiday is filled with snowy adventures, holiday lights and lots of joy and cheer! It can also bring about inclement weather which can affect your experience when you #RideDCTA. We asked you to send us your best cold weather transit tips and you sure delivered!
Check out some of the best tips we received on how to best prep for and travel via any DCTA during the winter season:
Tip #1: Follow DCTA on Social Media
This tip comes from Jessica Pereira, one of our contest winners! She advised following DCTA on social media such as Facebook and Twitter to keep up to date with announcements and cancelations. This is a great way to stay in the know! You can also sign up for rider alerts and get route notifications sent directly to your inbox.
Tip #2: Know the Schedule
A few of you had this same great idea! Knowing the schedule is especially important during the peak winter and summer months- you don't want to be stuck waiting in the cold! Izza Shay recommended taking a picture of the schedule with your phone so you never lose it!
Tip #3: Dress for the Weather
This is another tip many of you suggested! North Texas weather can change at the drop of a hat, so it's important to know what the weather will be like during the day. Don't get caught off guard! If it's cold, bundle up in a jacket, scarf and gloves. Thankfully, all of our vehicles are toasty warm! Nneka Esedebe, another one of our winners, also suggested bringing an umbrella!
Tip #4: Stay Visible When Dark
Now that it gets dark earlier in the day (way too early in my opinion), it's important to make sure you are visible when walking to your bus or train stop. Just because you can see the driver doesn't mean they can see you! Cyndi Grandy suggests using a flashlight app on your phone- but make sure you don't flash it in the drivers' eyes!
Tip #5: Protect Yourself from Germs When you #RideDCTA
With COVID-19 cases on the rise, it's more important now than ever to take precautions to keep ourselves and others around us safe. While travel is not currently restricted to essential trips, Illa Rodgers suggests you only take important trips right now. We require passengers to wear a face covering and social distance while on our vehicles. Read our blog below to learn other ways to stay safe when you ride!
Thanks to our riders for providing us with their great winter weather travel tips! Did you have a tip you'd like to share? Drop us a comment below.
---
Sign up for Updates
"*" indicates required fields