News to Use
This Month in Mobility: July Public Transit Chatter
July 26, 2021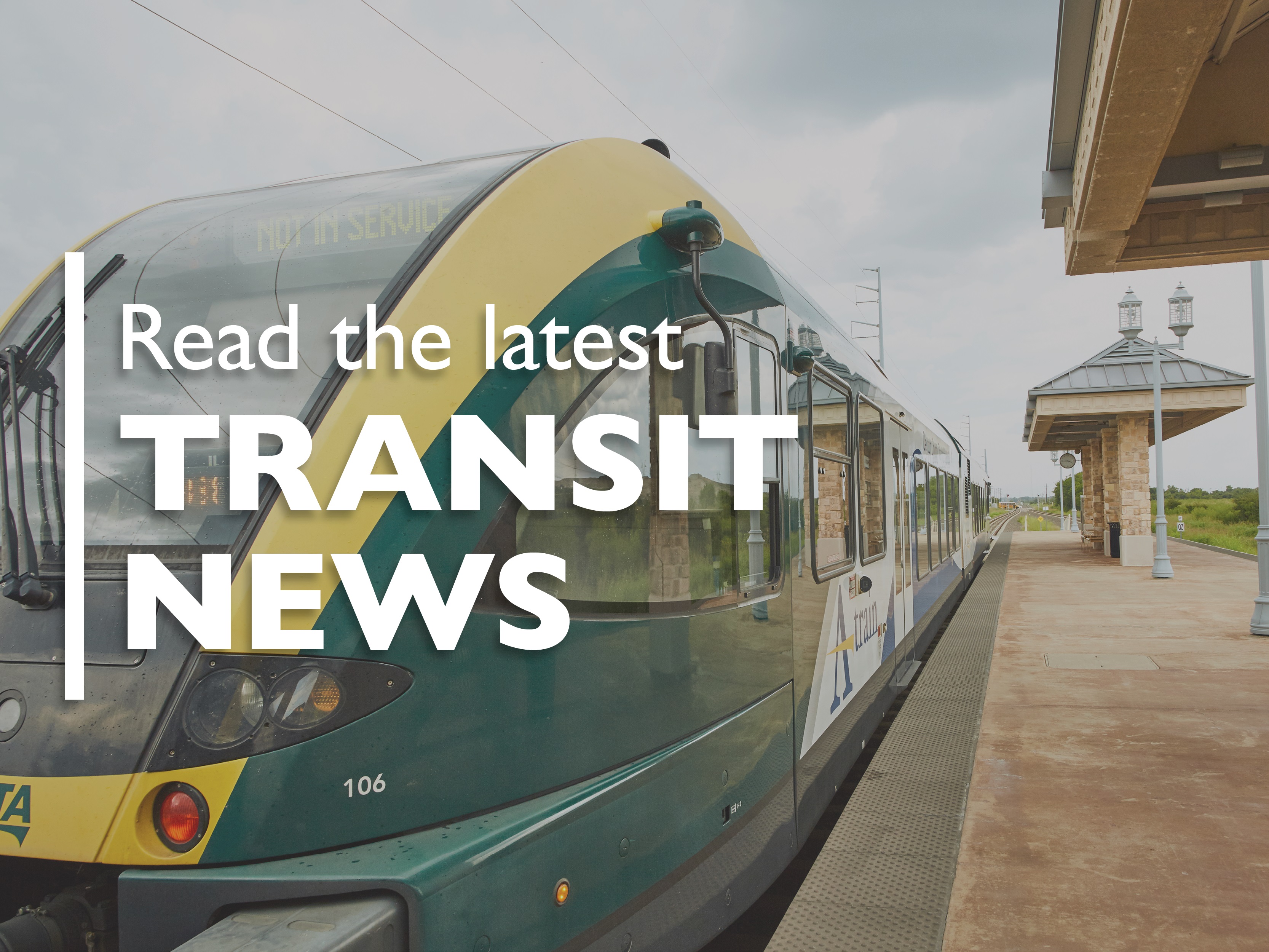 By Guest Author Robby Jonathon Stengel
We're beginning to see the light at the end of the tunnel, and it feels good to see life getting back to normal. But some things will never be as they were before the pandemic. Our lives and communities will be forever changed. I wanted to share with you, though, some ways that the COVID-19 has pushed us to find new mobility solutions, moving us closer to a brighter future.
The rise of contactless payment options accelerated by the pandemic
According to a study conducted by Visa, contactless payments doubled during the pandemic, with more than 300 million contactless cards now in circulation across the U.S. This rise has helped some transit agencies to begin using open-loop contactless payments systems, which allow riders to pay by simply tapping their phones or contactless credit cards. Tap-to-pay advancements remove the handling of cash money, making transit safer and more efficient; and even more interesting, open-loop systems can eliminate the need for transit pass cards, which are used in closed systems. What this change would mean for riders is that no matter where you're traveling, how you pay would be the same.
These new systems and standards open the doors for exciting improvements for public transit. Imagine only paying for the distance you travel. Or, rather than paying up front for a month-long pass, the number of trips you pay for is capped, making any additional trips that month free.
What are your thoughts about tap to pay? Did you know that you can already pay for your DCTA trips through a contactless method? The GoPass℠ mobile app – a partnership between DCTA, DART, Trinity Metro and STAR Transit – allows you to buy local and regional passes on the app, as well as to easily plan your journey, find a route or locate a stop. To get started, download GoPass℠ on your iPhone or android.
Bus ridership may be down, but some companies are working to change that
Making mass transit more sustainable means making it smarter. One way that tech companies are looking to do that is by incorporating autonomous technology into existing bus lines. Automated Bus Rapid Transit (ABRT) entails transforming traditional buses by retrofitting them with the following types of advancements:
Automated steering to reduce driver stress
Sensors to detect objects in the road and keep vehicles centered in lanes
Parking and docking automation for precise curb alignment, which can help meet ADA standards
Smart city technologies that allow buses to communicate with traffic signals and to analyze traffic patterns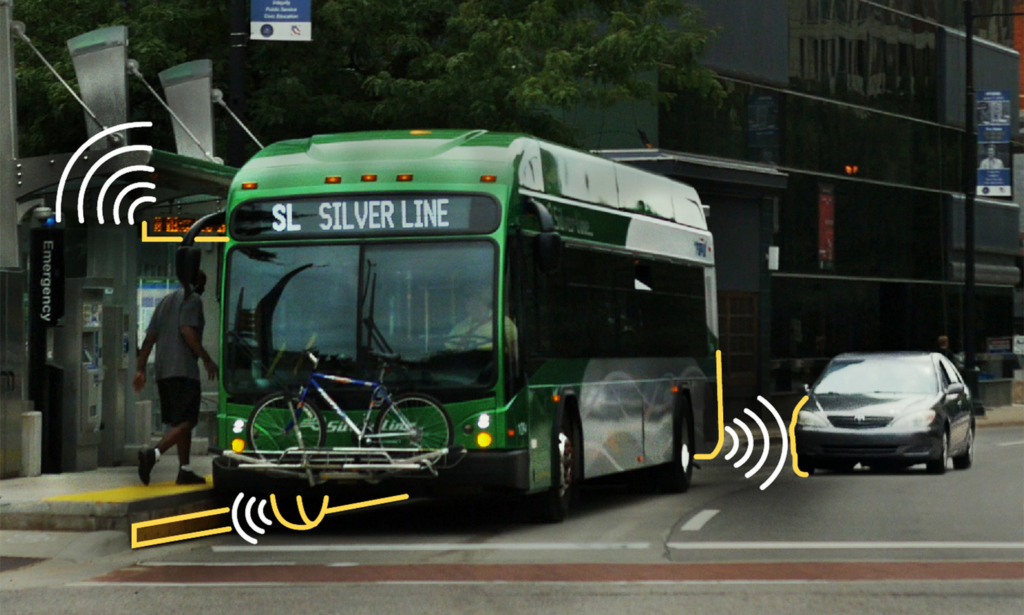 For riders, ABRT would equate to faster and more reliable bus service. Systems are already being tested in pilot programs across the nation, and some consider ABRT the soon-to-be future of urban transit.
Ways transit funding is being used for the future
COVID-19 has challenged public transit agencies by decreasing ridership and by increasing the need for rider safety. As a result, new advancements are being made to improve rider experience and develop more sustainable practices. Some municipalities are utilizing transportation infrastructure funds and new technology to bring about the following changes to mass transit:
Installing digital monitoring and IoT on city buses, such as sensors to monitor real-time air pollution and telematics technology to provide fleet managers will real-time energy management data
Integrating new and advanced air purification systems into existing HVAC units on buses
Transitioning to fully electric, zero-emissions buses, which also reduces vehicle maintenance and fuel costs
Have a question or comment about one of the stories we featured, or is there a popular headline you think we should have included in our article? Leave your comment below. We'd love to hear from you!
---
Sign up for Updates
"*" indicates required fields