Rider Tips
This Month in Mobility: August Public Transit Chatter
August 23, 2021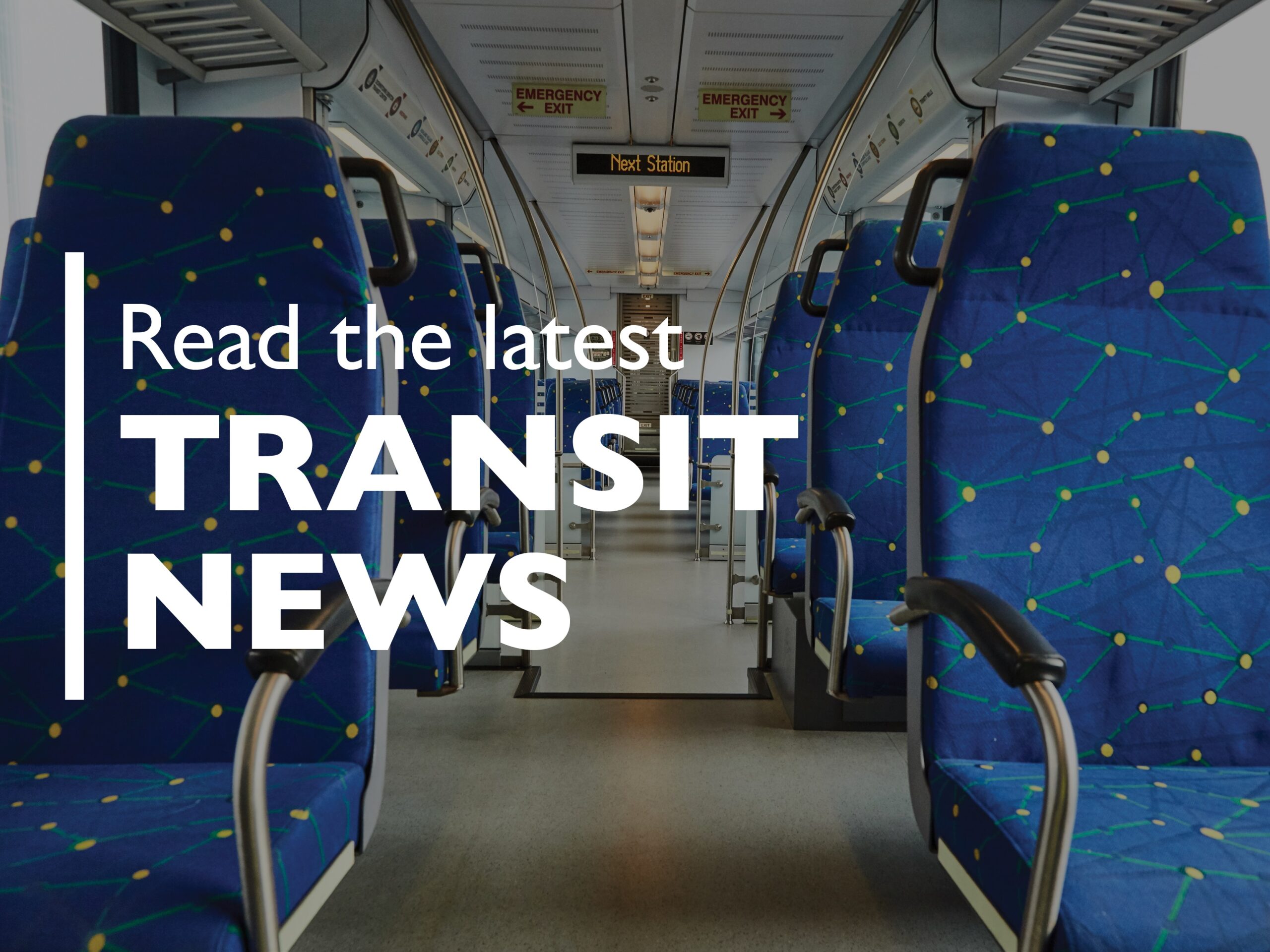 By Guest Author Robby Jonathon Stengel
It feels like the stars are aligning for the future of public transit. Government leaders agreed that public transit is worth a historic level of funding, experts recognized that the transit industry can evolve to meet unprecedented needs, and world health organizations are pushing harder than ever for changes that will require U.S. citizens to rely on alternative forms of transportation. All in all, if the industry can effectively utilize funding and work with local and regional partners, mass transit could be part of the solution for a brighter future.
Continue reading to learn about Senate's historic infrastructure package, the American Public Transportation Authority's published findings and how public transit relates to the U.N.'s recent report on climate change.
Infrastructure bill includes largest investment ever made in public transit
On Aug. 10, the Senate passed a historic package that would modernize and expand public transit. The $39 million in public transit funding would improve accessibility for the elderly and people with disabilities, bring transit services to new and under-served communities, repair and upgrade aging infrastructure and replace thousands of vehicles with zero-emission models. If the infrastructure package is approved by the House, it will be the largest-ever federal investment in public transit.
What kind of changes to public transit do you hope to see in your community? Let us know in the comment box.
Experts find public transportation has become more innovative and adaptable
A report recently published by the American Public Transportation Authority (APTA) says the pace of innovation in the public transportation sector has accelerated over the past five years. The report, Mobility Innovation: The Case for Federal Investment and Support, features six case studies to demonstrate how new programs are reaching previously underserved areas and meeting community needs. All six of the agencies highlighted have developed an on-demand program to transition from or fill the gaps of fixed-route transit.
One of the six programs featured is LA MOD, an on-demand rideshare service created by LA Metro. Similar to DCTA's upcoming GoZone service, LA MOD was conducted through a partnership with Via. Passengers were able to book low-cost rides in fixed, high-demand zones by using Via's app. In two years of operation, more than 270,000 rides were taken with LA MOD drivers.
During an APTA press briefing to introduce the report, experts stressed how pre-COVID pilot programs, such as LA MOD, had allowed the industry to quickly pivot during unprecedented times. But, as detailed by the report, innovative pilot programs rely on flexible funding, data tracking, knowledge sharing and partnerships.
DCTA's upcoming on-demand rideshare service, GoZone, will launch on Sept. 7. To get a head start, you can download the DCTA GoZone app starting Aug. 31.
Can public transit help with climate change?
On Aug. 9, the United Nations Intergovernmental Panel on Climate Change released a new report that details what needs to change in order to prevent unprecedented and irreversible changes to our climate. The summary: "Strong and sustained reductions in emissions of carbon dioxide and other greenhouse gases would limit climate change."
According to recent studies, 29% of U.S. emissions comes from transportation, mainly cars and trucks. The U.S. currently has goals to switch to zero-emission vehicles, but it will be decades before we see mostly electric and hybrid vehicles on the road. Until then, is public transit the answer to decreasing auto emissions?
As explained on the EPA's website, the key to reducing our reliance on personal vehicles is to provide accessibility and multiple route options by investing in both public transit and smart city design. Public transit agencies and local governments need to work together to achieve the following changes that will make public transportation more convenient and appealing:
Develop compact neighborhoods with multiple choices for getting around, including walking, biking and taking public transit;
Integrate mixed land use so that neighborhood residents can use public transportation to quickly get to a variety of places such as retail shops and restaurants; and
Focus on creating pathways to connect alternative methods of transportation rather than increasing street sizes for personal vehicles.
What other ideas do you have for making public transportation more convenient and appealing? Let us know in the comment box below.
---
Sign up for Updates
"*" indicates required fields